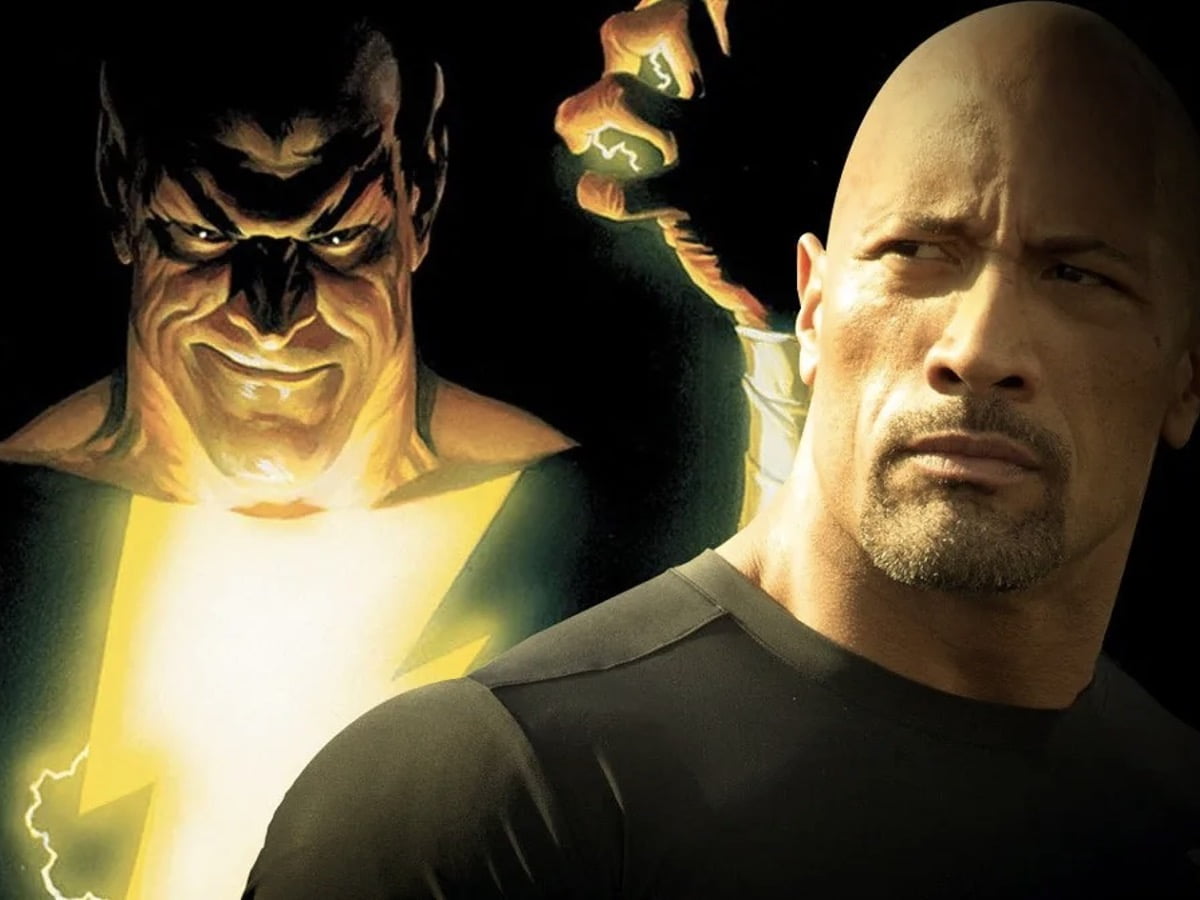 Dwayne Johnson's new movie titled "Black Adam" is coming to fans next year. If you are curious about the exact release date of this forthcoming Hollywood film in movie theaters, it is actually Friday, July 29, 2022.
Dwayne Johnson's new movie "Black Adam" is about this supervillain who you know appears in comic books that DC Comics published. This exciting character is among superhero Captain Marvel's archenemies.
Additionally, Black Adam is the Marvel Family's foe. You can learn more about Dwayne Johnson's new movie from the Hollywood movie star himself. 
The Rock remarked that Black Adam, the film about this character, and the universe surrounding the motion picture had been a massive passion project of his for a very long time. Dwayne affirmed confidently that he was born to play Black Adam in a Hollywood movie.
Dwayne Johnson's new film project "Black Adam" is presently in its post-production stage, per the 49-year-old Hayward, California native. The Rock also offered fans a sneak peek at the intensity coming their way when this Hollywood movie star's latest motion picture project gets released in less than a year from now. 
On Twitter, Dwayne Johnson gave a first look at his latest movie project. He described Black Adam as unstoppable, ruthless, and the reason the DC Universe hierarchy of power is about to get modified. 
This preview shared on Twitter last Saturday, October 16, about Dwayne Johnson's new movie "Black Adam" has already amassed more than 74,000 likes at the time of writing. With these statistics, you can tell that many fans are, indeed, eagerly awaiting the new supervillain motion picture project. 
Dwayne's latest Hollywood film also stars legendary movie star Pierce Brosnan as Dr. Fate. Additionally, you can view Noah Centineo as Atom Smasher, Aldis Hodge as Hawkman, and Quintessa Swindell as Cyclone.
If you love The Rock's movies, you should also check out "Black Adam." According to Brosnan, he had never seen the likes of it before. 
This "James Bond" star cited that, after doing the 007 films for a decade, nothing compares to Dwayne Johnson's new movie "Black Adam." Hodge also offered his description of the supervillain movie.
He cited that the character of Black Adam is fueled by his pain's depths. This reality makes him uncompromising and brutal, per Hodge. 
Last update was on: July 28, 2023 12:52 am