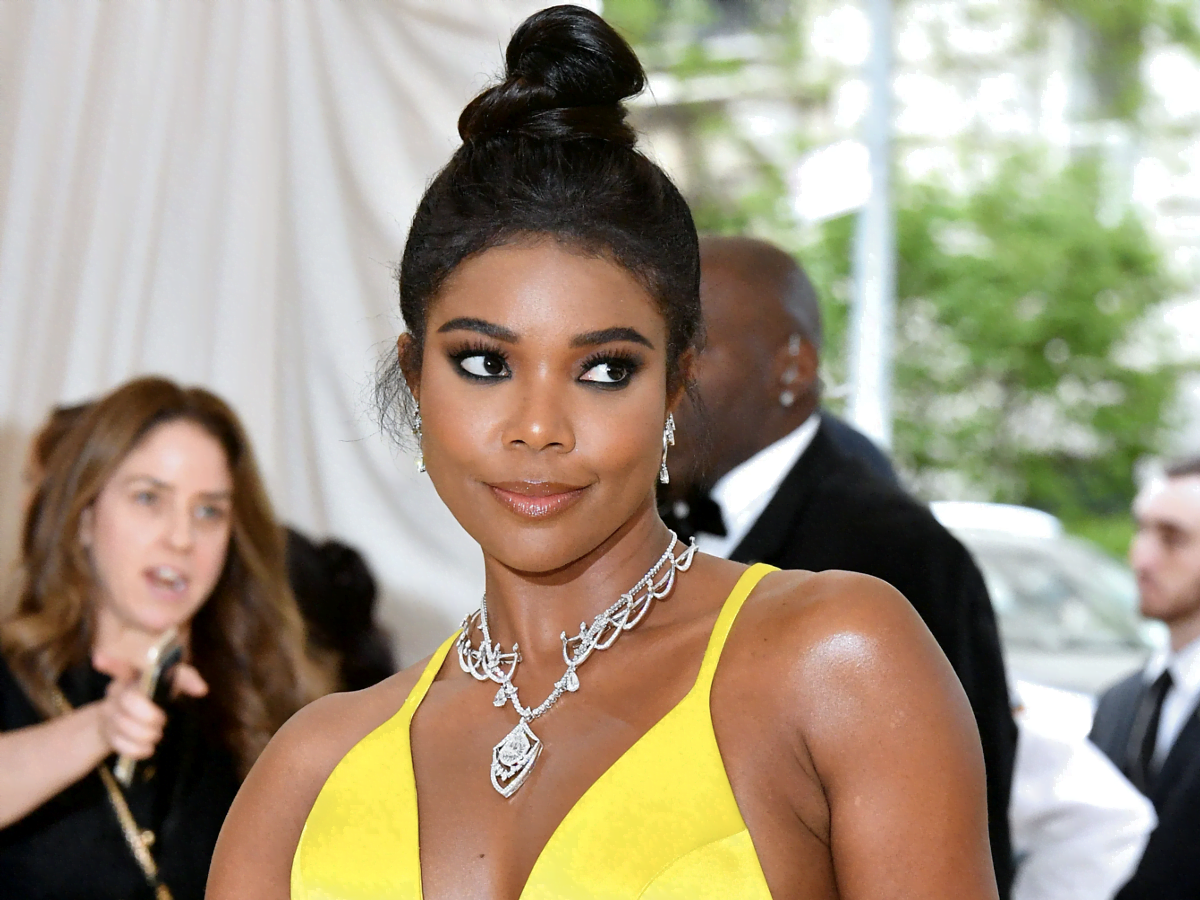 HIDDEN HILLS, Calif. – Actress Gabrielle Union and former NBA superstar Dwayne Wade's daughter, Kaavia James, look so cute in the recent clip that Gabrielle shared on social media.
On Wednesday, the beautiful actress shared an adorable video of Kaavia while talking to a little bee during an afternoon walk in their backyard. The actress has always shared cute videos of her daughter on her Instagram that always melted the hearts of her fans. This recent clip she posted is no different.
As you can watch on the adorable clip from Gabrielle Union's page, her daughter with Dwayne Wade, was animatedly talking to a bee she found during a walking session with her mom. It was a beautiful day, and Kaavia struck an unlikely friendship with the bee, and fans couldn't get enough of it.
The 2-year-old looked adorable as she enjoyed the day with her mom. She slipped into a comfortable outfit with a blue t-shirt and shorts for the day. Meanwhile, Kaavia was barefoot, crouching on the ground, and trying to talk to the bee. You can hear her say hi to the bee in the video and ask if it was okay. She was also a bit concerned about it as she told the bee not to worry in the video.
Meanwhile, her former actress mom was enamored with her adorable little girl and didn't hesitate to share the video on social media. In the caption, she said that Kaavia is a little bee whisperer with a couple of bee emojis.
It was a beautiful and innocent sight, and the actress' fans loved her little girl for it. One Instagram user named Dana lived Gabrielle Union's video post and commented that Kaavia has an incredibly kind heart and doesn't take any mess.
Another fan also commented that the little girl looks so cute. She also gushed over Kaavia's shiny hair that can't help but glow in the sun.
Last update was on: September 6, 2023 10:08 pm