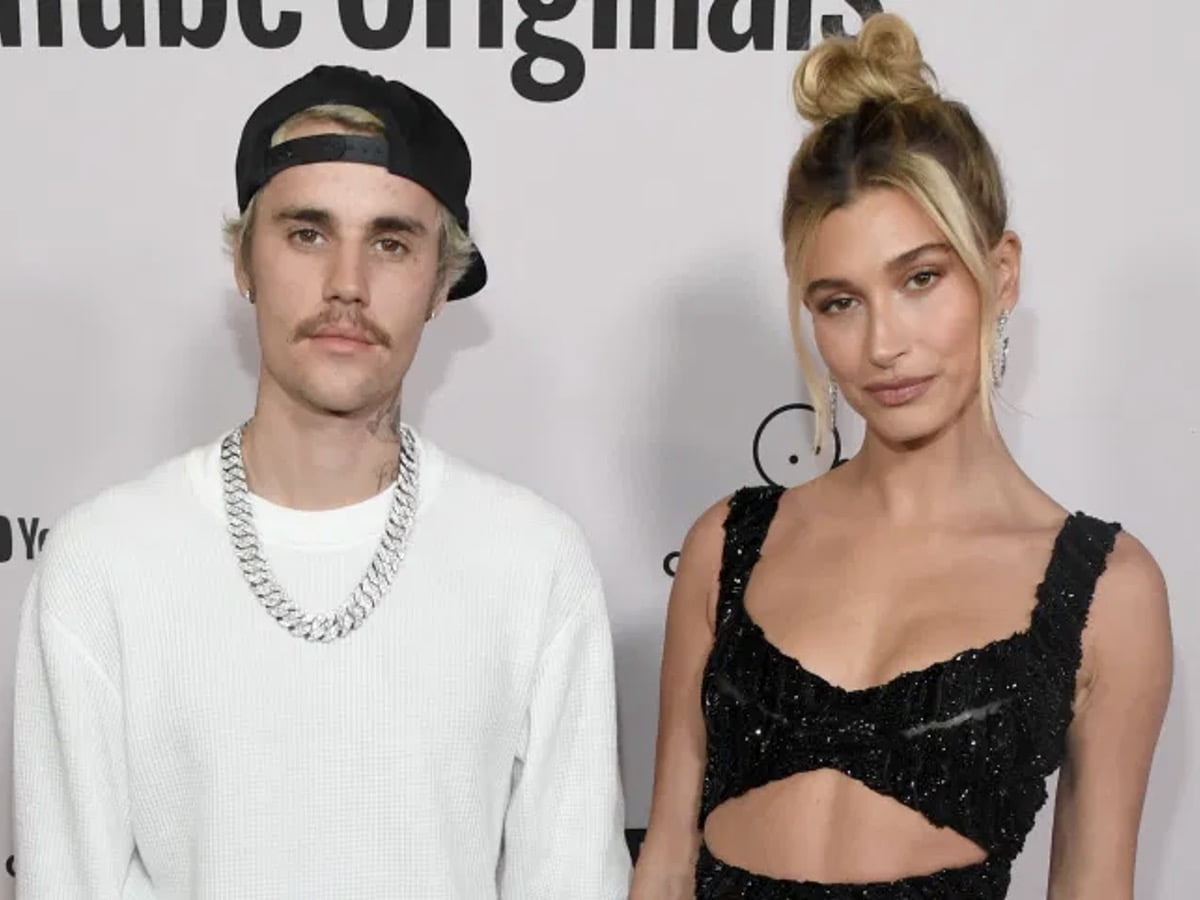 VENICE, Italy – Hailey Bieber addresses the drama after the viral video where her husband, Justin Bieber, was yelling at her.
During the young couple's Vegas trip the past weekend, it's not shocking that they were photographed and videos by paparazzi and fans. However, it's not like any other typical photos and videos of the two. One particular short video clip showed Justin and Hailey Bieber seemingly having a heated argument.
Some fans started believing that there was trouble in paradise simply by looking at the clip. However, other Twitter users argued that it was only adrenaline after the singer's stage performance. He was pumped up, and the video isn't enough to conclude that he was mad at Hailey. As fans know, Justin performed with Diplo at a nightclub in Las Vegas.
But after the controversy burning up the internet, Hailey couldn't help but clap back on the unnecessary drama it's creating.
Hailey shared a blurry pic of her and Justin sharing a kiss through her Instagram Stories earlier today. Alongside the sweet photo is a message about reminiscing their weekend away in Vegas. She also shared that there was so much love, and she had the best time.
Hailey continued by shutting down the rumors, saying that any other narrative floating around right now because of the video is beyond false. She asked her followers never to believe those kinds of things online.
Justin and Hailey only tied the knot in 2018, but they have a long history of being close friends. Different controversies have surrounded them since then. During her 2019 interview with Vogue, Hailey opened up about the ups and downs of her marriage with the famous singer. She admitted that some parts of their marriage life are hard.
Meanwhile, Justin previously shared that fighting is good, quoting that the Bible talked about righteous anger. Not expressing their emotions will only drive them crazy, especially him.
Last update was on: September 13, 2023 6:44 am