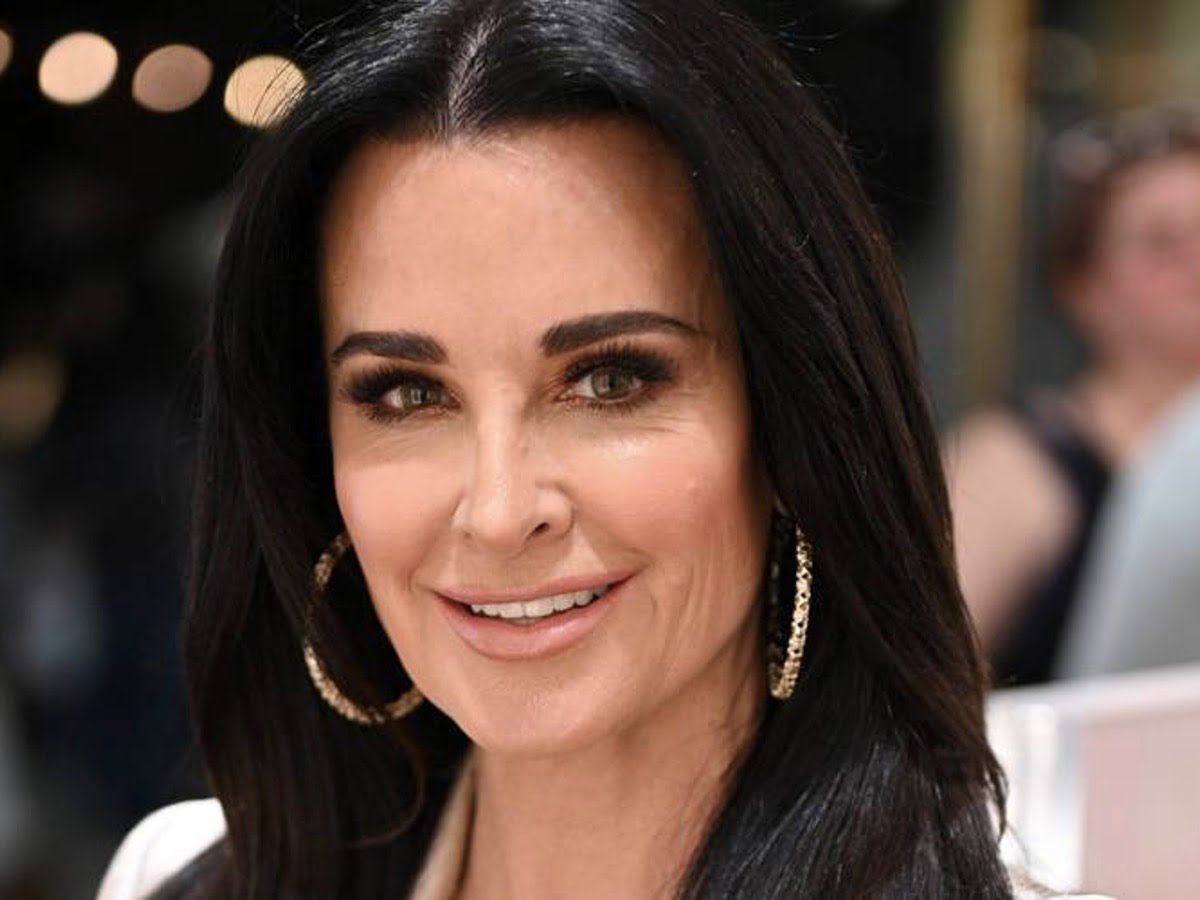 LOS ANGELES, Calif. – RHOBH celeb Kyle Richards shares a new 'thirsty' pic on social media in hopes that Drake would follow her.
The reality TV star is already 52 years old, but she's as fit as ever. Kyle took to her social media to show off her slim and toned physique. In her latest IG photo, the TV star chose to pose in a tiny two-piece as she strikes a mirror selfie.
The black and neon bathing suit fit her gorgeous body and showed off too much skin of the mother-of-four. Kyle was also wearing a blue hat as she took the sexy pic in the mirror of what seemed like her bathroom.
Despite turning past 50, Kyle Richards was still rocking an incredible body. Her fans can't help but gush about her toned abs in the photo. Everyone was all praises for how she maintained to have that incredible build over these years. But the entertainment didn't end there.
In Kyle's caption, she tagged her friend and co-star Lisa Rinna and rapper Drake. If you're a loyal RHOBH fan, you'll know that the reality star's caption was a callback to the show's newest episode. In RHOBH's latest episode, Lisa told everyone that Drake is following her on Instagram.
The entire cast, especially the ladies, was stunned by Lisa's reveal. But maybe some of them got jealous about the fact.
It seems like Kyle was having some good fun and wants to make some effort, so Drake would also follow her on social media.
Meanwhile, Kyle's castmates were supportive of her efforts to get Drake to follow her as well. Dorit Kemsley, PK's wife, also commented that they are all there for their castmate's attempt to get Drake's attention.
Fans and other castmates also showed their support. Many of them believe that Kyle Richards has what it takes to get Drake's attention.
Last update was on: September 6, 2023 12:12 pm