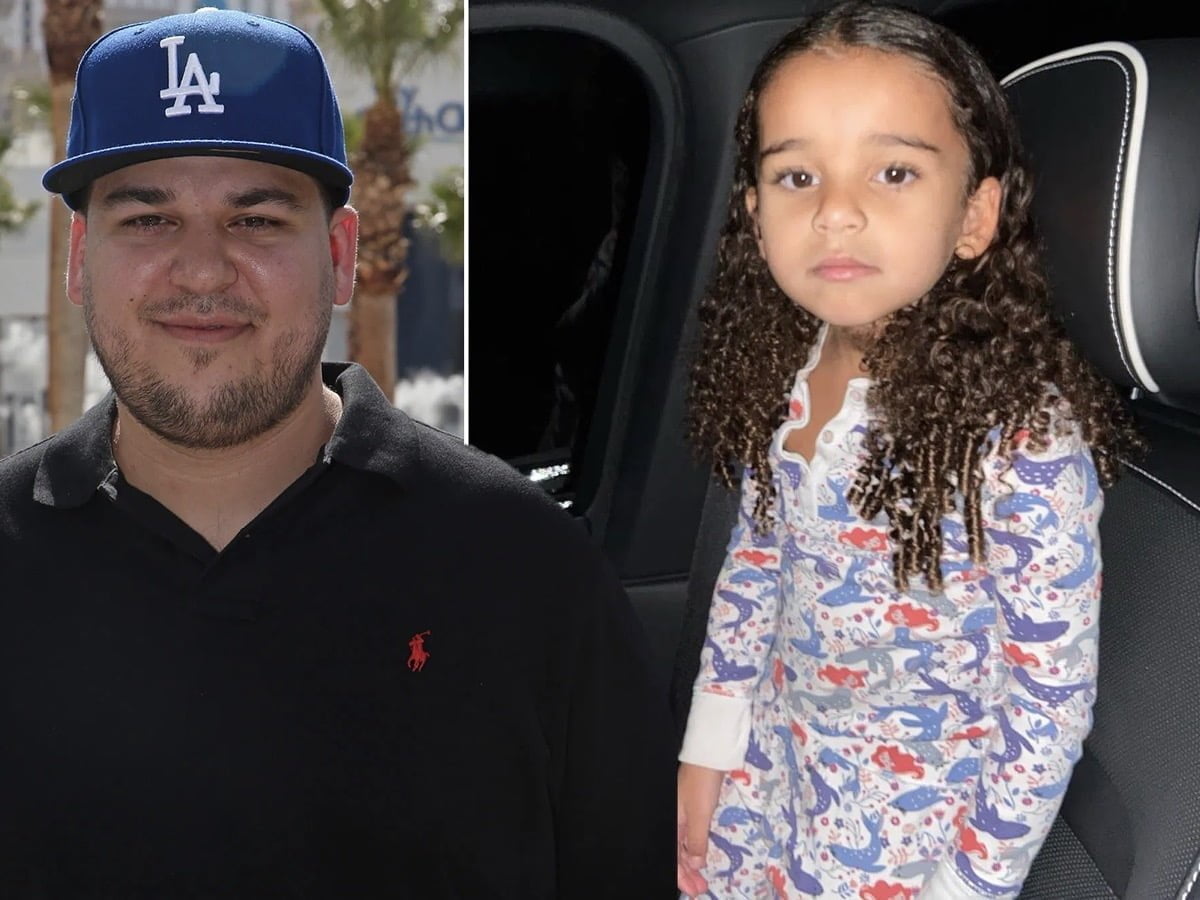 CALABASAS, Calif. – Rob Kardashian shares some new adorable photos of her daughter with Blac Chyna, Dream Kardashian, and fans are all here for it.
The only brother in the Kardashian-Jenner clan is an incredibly proud father to her only daughter, Dream. It's no secret that while Rob has been out of the family reality TV show for a while now, he's been spending his time being a doting father. His social media pages have been full of photos of her daughter, and fans couldn't believe how much Dream has grown since they last saw her.
In Rob's latest post, you can see her daughter adorably posing for the camera while wearing an equally cute Wonder Woman costume during a play session. He also shared another snap of her with a matching top and bottoms while posing outside, in front of a car.
Since Rob Kardashian shared new photos of her adorable daughter, his fans liked the photos and flooded the comment section. Most of his followers can't believe how little Dream Kardashian has grown and couldn't stop gushing about her cuteness.
Khloe Kardashian even went to comment 'Queen Dream' on her brother's post. Meanwhile, a fan named Wendi pointed out how the little girl looked like Kourtney, Rob's oldest sister. Another IG user also asked when Dream got so big, saying that it makes them feel old.
As mentioned before, while his famous family is taking over the reality TV world, Rob Kardashian has kept his life private in the last couple of years. Still, he updates his social media, mostly with Dream-related pics, although there are rare pics of himself and his sisters.
For instance, she once posted a photo of her younger sister, Kendall Jenner, while enjoying the beach. Rob Kardashian also posted a throwback photo with him and his sister Khloe when they were toddlers.
Although fans haven't seen him in the family reality TV show for years, his sisters have shared snippets and updates about his life with the fans.
Last update was on: July 20, 2023 4:34 am