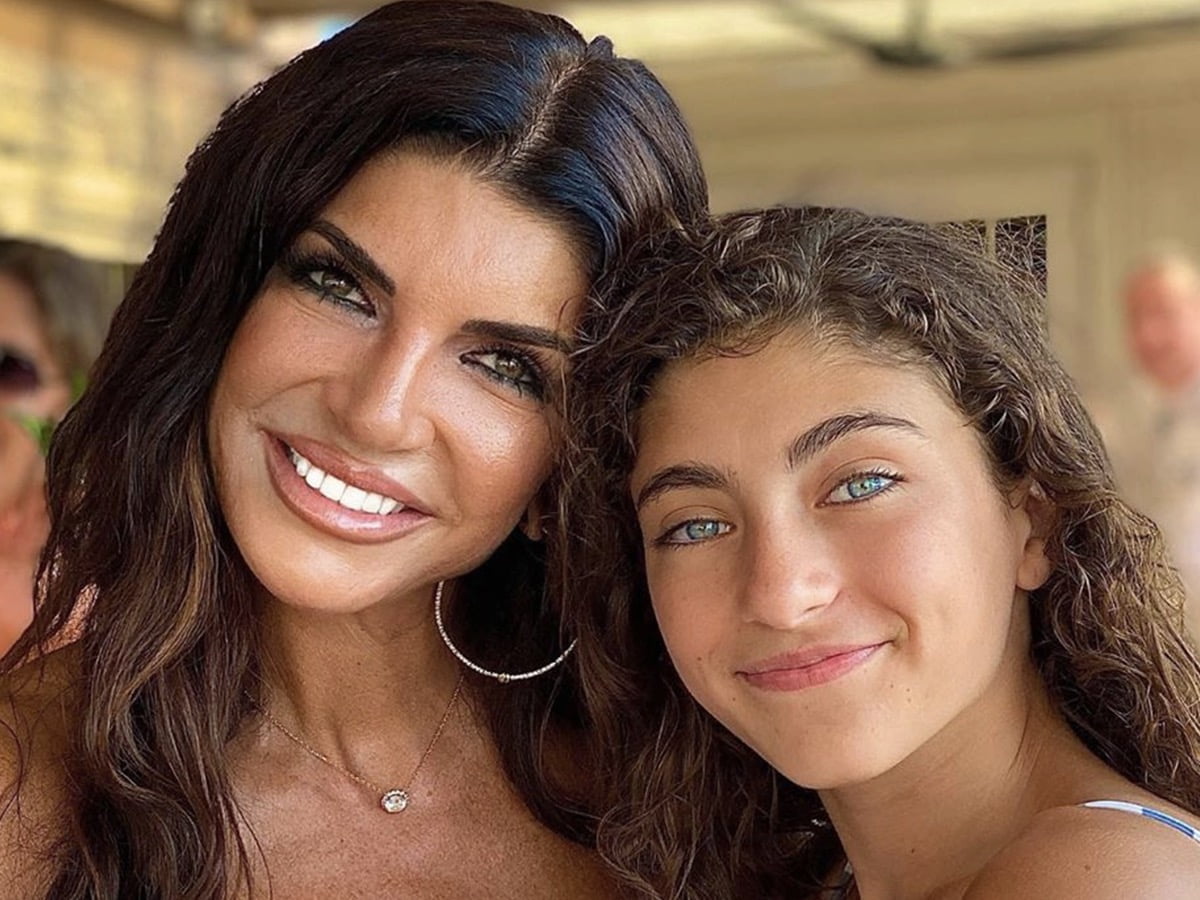 BOSTON, Mass. – Real Housewife of New Jersey star Teresa Giudice is a proud mother of her four daughters, and she didn't hesitate to flex on her youngest, Audrina, on social media.
The reality star posted a brand-new snap on her Instagram, where she and her 12-year-old youngest daughter posed for the camera. It's safe to say that Teresa's little girl looks grown-up and gorgeous, looking like her mom's mini-me.
Many Teresa Giudice fans couldn't believe how much Audrina has grown up since the last time they saw her. It seemed like she was still a little girl a while ago, but she's now turning into a beautiful teen, and her mother couldn't be any prouder of her.
As you can see in the pic, Teresa was sporting a black sleeveless jumpsuit with her brunette locks blow-dried and styled with soft curls cascading across her shoulders. Meanwhile, Audrina modeled a baby blue off-shoulder mini dress, looking pretty have on her bright pink lips and makeup. The 12-year-old looked older with her makeup, looking like the spitting image of her reality TV star mom.
As per Teresa's caption, it wasn't her daughter's everyday makeup glam. But she had just participated in a national dance competition, hence, the heavy makeup.
Meanwhile, many Teresa's fans didn't hesitate to share their reactions seeing the mom-and-daughter pic in the comments. One fan commented that they both look incredibly gorgeous. Many others share similar compliments, saying that Audrina looks so pretty and grown.
However, one Instagram user got offended by the heavy makeup the 12-year-old was wearing in the photo.
But a couple of Teresa's loyal followers were quick to argue that it was a requirement for the dance competition. It wasn't something that the little girl put on every day, but she needed the heavier makeup so the stage light wouldn't wash her out, they said.
Last update was on: September 24, 2023 7:31 pm