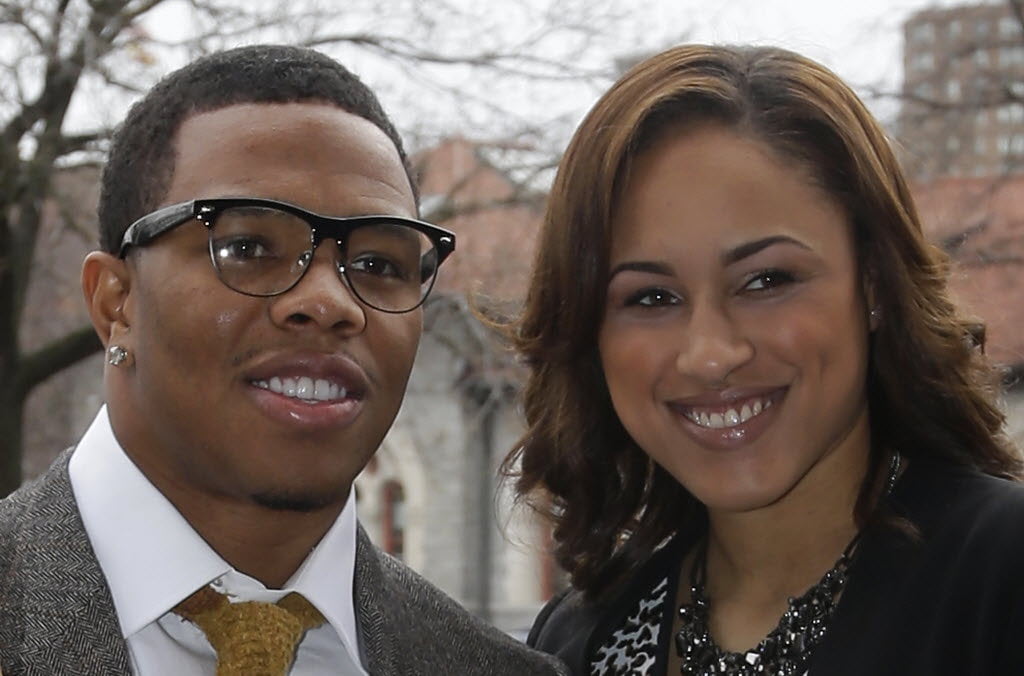 If a man knocked you out cold in an elevator, the last thing you'd probably want to do is marry him, right? Well, that's exactly what Janay Palmer, 26, did. On March 29, she married her fiance, Baltimore Ravens running back Ray Rice, 27, just one day after he was indicted for allegedly knocking her out cold in an elevator at an Atlantic City casino.
Rice has been charged with third-degree aggravated assault for an incident that occurred on February 15 at the Revel Casino. Rice and Palmer apparently got into an argument while riding in an elevator, and the unfortunate end result was caught by a security camera. In the video, which was obtained by TMZ, Rice can be seen dragging an unconscious Palmer out of the elevator.
Originally, both Palmer and Rice had been charged with simple assault. However, the grand jury decided to indict Rice on the more serious charge. If convicted, Rice could face a three- to five-year sentence in jail. The simple assault charge against Palmer was eventually dismissed. As for the Baltimore Ravens, team owner Steve Bisciotti and head coach John Harbaugh have both said that Rice is still a member of their team.
At least, the couple, who have a daughter together, has reportedly been in therapy and counseling since the incident. So maybe there is still hope that their marriage will end up happily ever after.