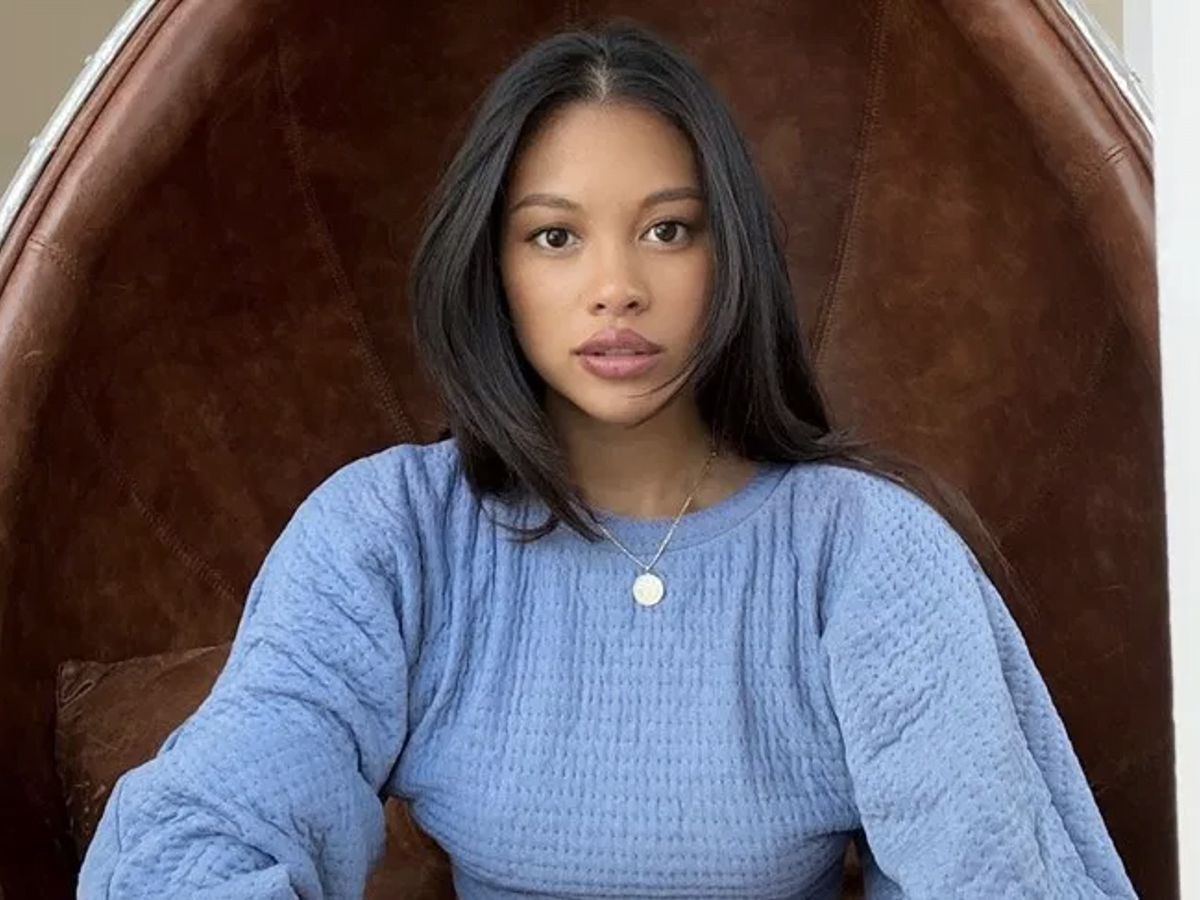 BERLIN, Germany – Instagram influencer and model Ammika Harris sets pulses racing as she posed for a sizzling photo wearing a revealing swimsuit.
The famous R&B singer Chris Brown's baby mama never shied away from posting revealing snaps via Instagram. She often shares pics of figure-hugging outfits and sexy bikinis on her social media page.  This time, it was a sultry photo highlighting her incredible frame while wearing a tie-dye swimsuit from the famous fashion retailer Pretty Little Thing.
Chris Brown's on-off girlfriend continued to wow her more than 1.1 million fans on the platform with a peak of her sensational physique. The 28-year-old model worked a pose while leaning on a wooden bench, proudly displaying her taut midriff for the camera during the promotional shoot.
The daring swimsuit also highlighted the social media influencer super toned legs and jaw-dropping cleavage. She looked as gorgeous as ever as she looks to the other side of the camera.
Ammika was with her signature pouty lips, even enhancing it with a dash of lip gloss. She opted for subtle makeup, only going slightly heavy on the mascara and eyeshadow for some pop of color and depth. Ammika Harris also styled her dark locks with soft waves, looking like a mermaid ready for a dip in the tie-dye swimsuit.
The social media star was quite proud of her summer-ready body, and she's got every right to be. In the caption, she shared her body's fitness is from yoga and Pilates. She also didn't forget to tag and promote the brand Pretty Little Thing.
Meanwhile, in the comments, her fans were all praises for Ammika's impressive curves. One Instagram user commented that the bikini suits her incredibly well, saying she's beautiful and gorgeous. Other fans also said that she's looking ready for a vacation at the beach. Meanwhile, one fan cheekily commented that he could see her curves even without infrared.
Last update was on: September 7, 2023 12:29 am