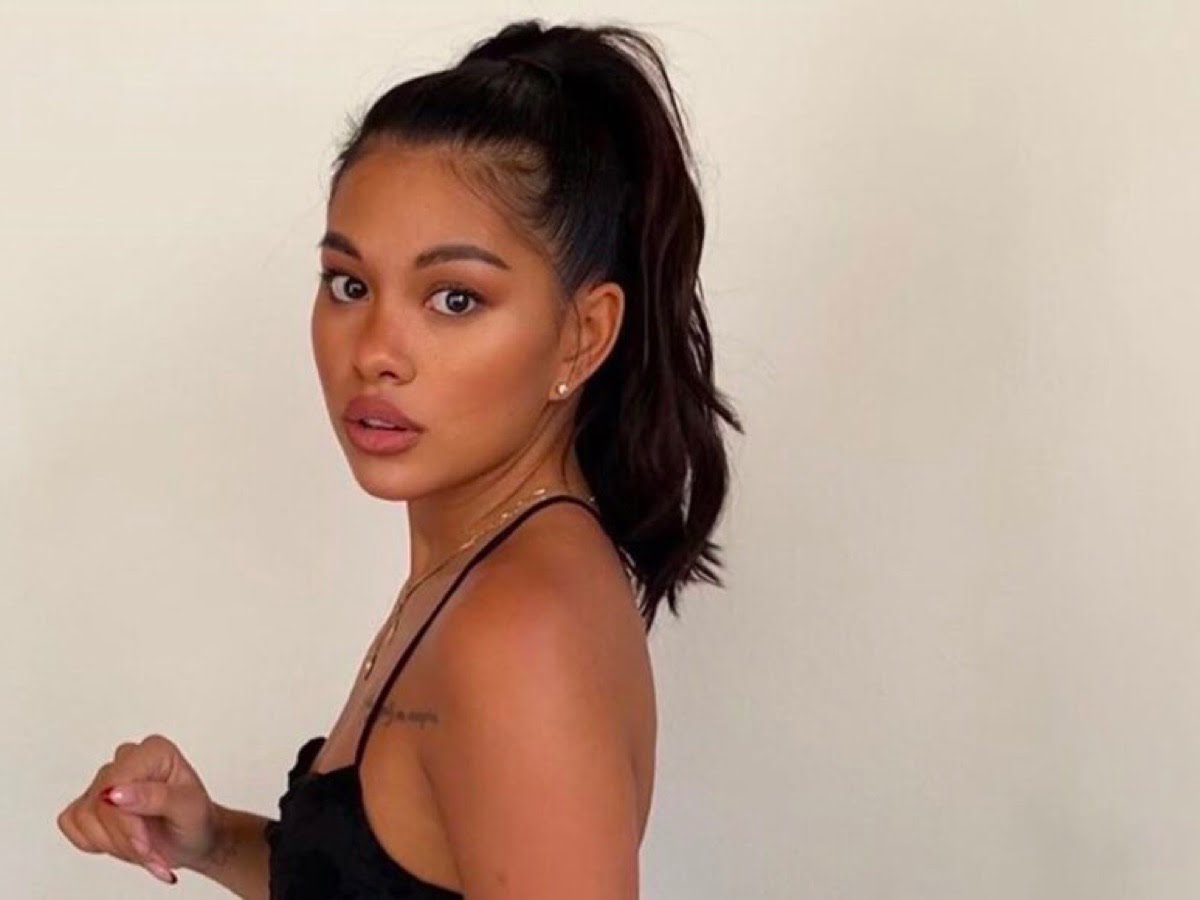 MYKONOS, Greece – Ammika Harris is no stranger to dropping mesmerizing photos via her Instagram, but her latest photos still had everyone's pulses racing.
The social media personality shared a new selfie, and fans are again in awe of her beauty. As you can see in the snap, the influencer enjoyed a boat ride as she snapped a selfie while wearing a sexy black bikini. She looked glammed up seaside with black sunglasses on, her signature shiny, pouty lips, and a gold necklace with her son's name, Aeko.
Speaking of her son, Ammika seems to be vacationing with the entire family, including her son's father, singer Chris Brown. The on-and-off-again couple got spotted on holiday in Mykonos with Chris' other daughter, Royalty Brown.
As it turns out, Ammika Harris' recent selfie was from the boat the family used during their beautiful getaway and fans couldn't help but admire her.
One of her fans liked the seaside snap and commented that her selfie looks so elite, including Ammika's face, background, and bikini top matching her glasses. Someone from Slovakia also pointed out that Chris Brown must be happy to spend a nice holiday together. The same commenter added that Ammika looks stunning and vibrant in the photo.
One of Ammika's fans also said that she looks more mature in the photo but still beautiful. She also explained that any version of the influencer is stunning and pointed out that the haters only love to pick on people's happiness.
In related news, Chris Brown and his son with Ammika Harris, Aeko, are twinning from his mom's latest pic on social media. The American singer also shared a photo of his two kids while they were lounging on a boat and enjoying the seaside view of Mykonos.
It seems like Chris Brown is having a blast with his reunion with his kids and his former flame.
Last update was on: August 8, 2023 7:43 pm