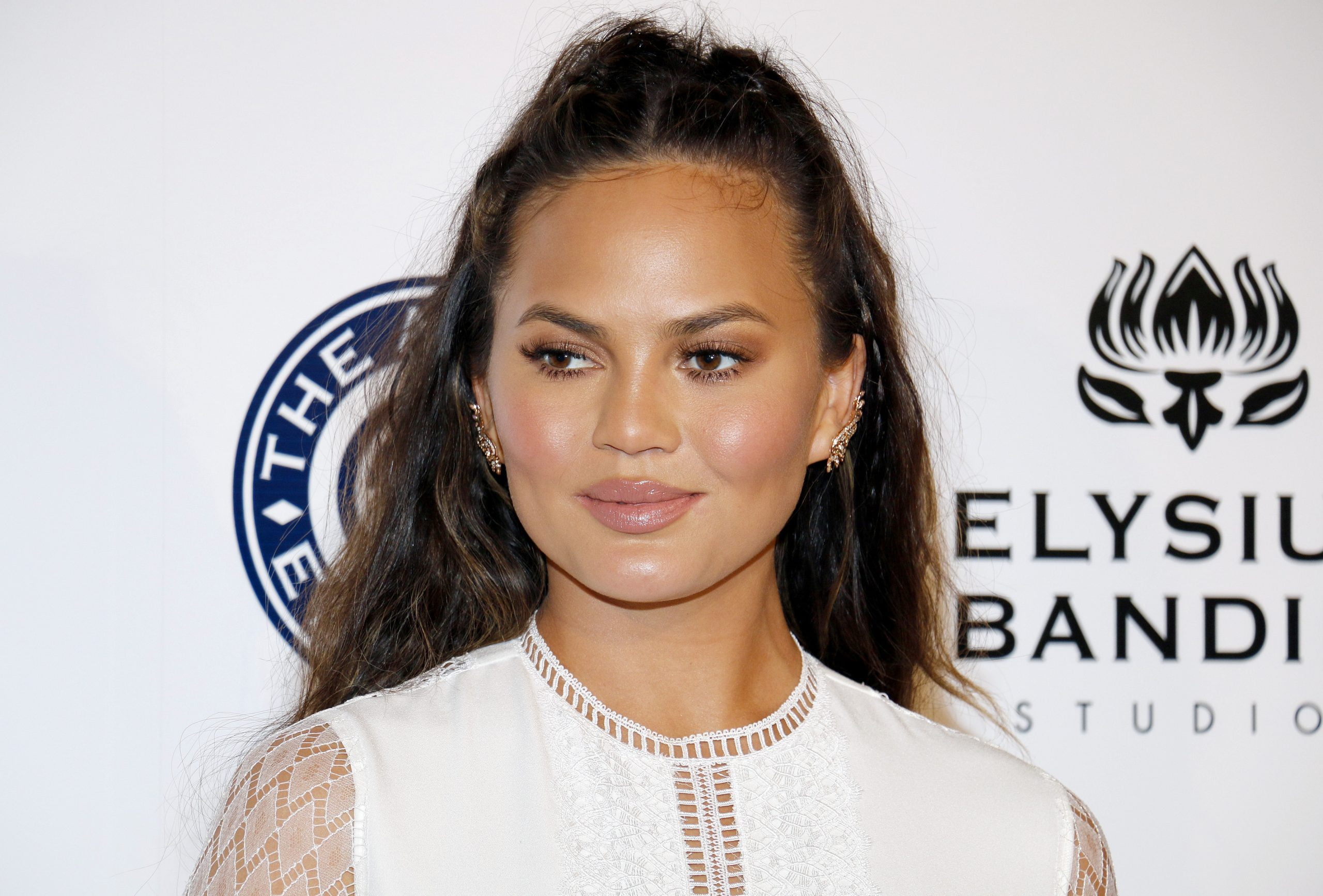 Chrissy Teigen is one of the most famous and loved models whose talents are well-received by the world. Apart from her successful modeling career, she has also proven herself as a television personality and author who is adored by her fans. Mother to two kids, the megastar recently announced her third pregnancy, and it was no surprise that she appeared to glow while doing so.
Chrissy Teigen and John Legend undoubtedly are one of the most loved and successful couples in the industry. However, they had not had it easy when it came to conceiving, as Teigen lost her baby two years ago in her 20th week of pregnancy.
Chrissy made the announcement by uploading a photo to her Instagram in which the model is seen wearing high-waisted sheer Gucci panties. The model sported a casual look completed by a black tee. The shirt was pushed up to reveal her baby bump.
The photo's caption read, "The last few years have been a blur of emotions, to say the least, but joy has filled our home and hearts again." It is evident from the caption that the couple has undergone IVF. Chrissy is excited about the new arrival but also nervous at the same time. Nevertheless, she's hopeful about having a healthy baby.
Congratulations started pouring in for the couple as soon as the photo dropped on Instagram. In September 2020, the couple lost their third child, Jack, when Teigen was rushed to the hospital due to severe bleeding.
Despite a lot of efforts, the baby couldn't be saved, and Teigen later shared her emotions with fans in an Instagram post. She had posted that they were in deep pain. The kind which you only hear about and haven't felt ever before.
Furthermore, the model was sad that their baby had to face so many difficulties early on and that they were unable to save him. She wrote, "We were unable to provide you with the shelter you required to survive." Chrissy Teigen and John Legend have two children together. Their daughter Luna is 6, while their son Miles is just 4.