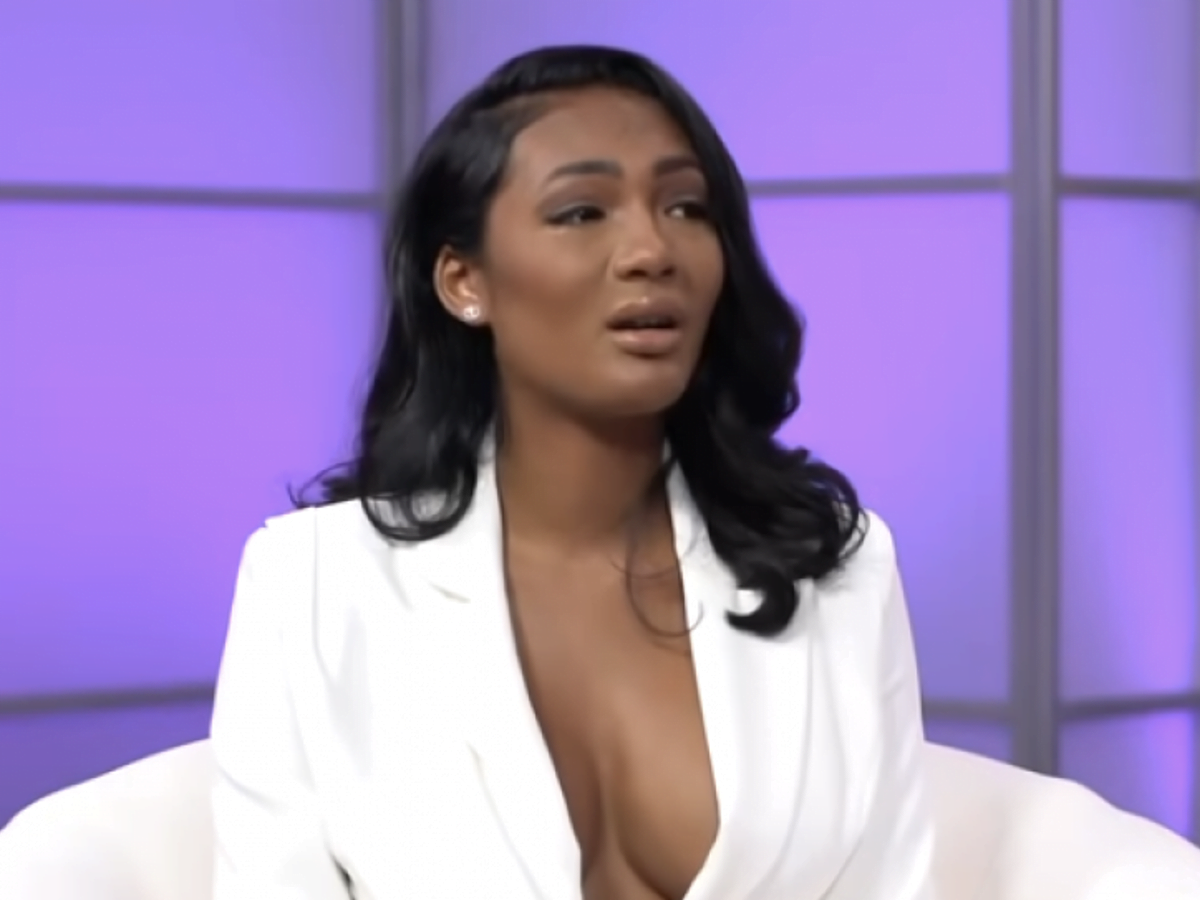 ATLANTA, Ga. – Real Housewives of Atlanta star Falynn Guobadia opened up about whether or not she blamed RHOA costar, Porsha Williams, over her divorce with ex-husband Simon Guobadia.
The RHOA newbie revealed what she's feeling about her former husband popping the question to her costar Porsha Williams during an interview with Adam Newell.
As most fans know, both Falynn and Simon announced their split in April, ending their two years of marriage and five-year relationship, on their respective social media pages. Less than a month later, RHOA star Porsha Williams took to Instagram to confirm her relationship with Simon, sharing that they are crazy in love and living life to the fullest together.
Although Porsha didn't open up about an engagement, Simon shared that he already popped the question.
Meanwhile, during Falynn's recent interview, she opened up that she was the first one to announce that they decided to end their marriage back in April.
However, the reality star shared that her former husband was the one who decided that their marriage is over and filed for divorce.
When she was asked if Porsha was the reason for their split, Falynn explicitly said no. She explained that no one has that kind of power over her life or her marriage with Simon. It was the two of them who were married to one another and built a family together. So if there are people to blame for the divorce, it was the two of them, she said.
However, Falynn also shared that whatever came after the divorce, she's not saying whether it's wrong or right. The RHOA star was alluding to the engagement between Porsha and Simon that happened less than one month since they announced their split.
When she received phone calls about the engagement one morning, Falynn Guobadia said that her husband wouldn't do that to her. But sure enough, the hasty engagement to her RHOA costar, nonetheless, was all true, and she felt pain over it all.
Last update was on: September 9, 2023 9:07 am