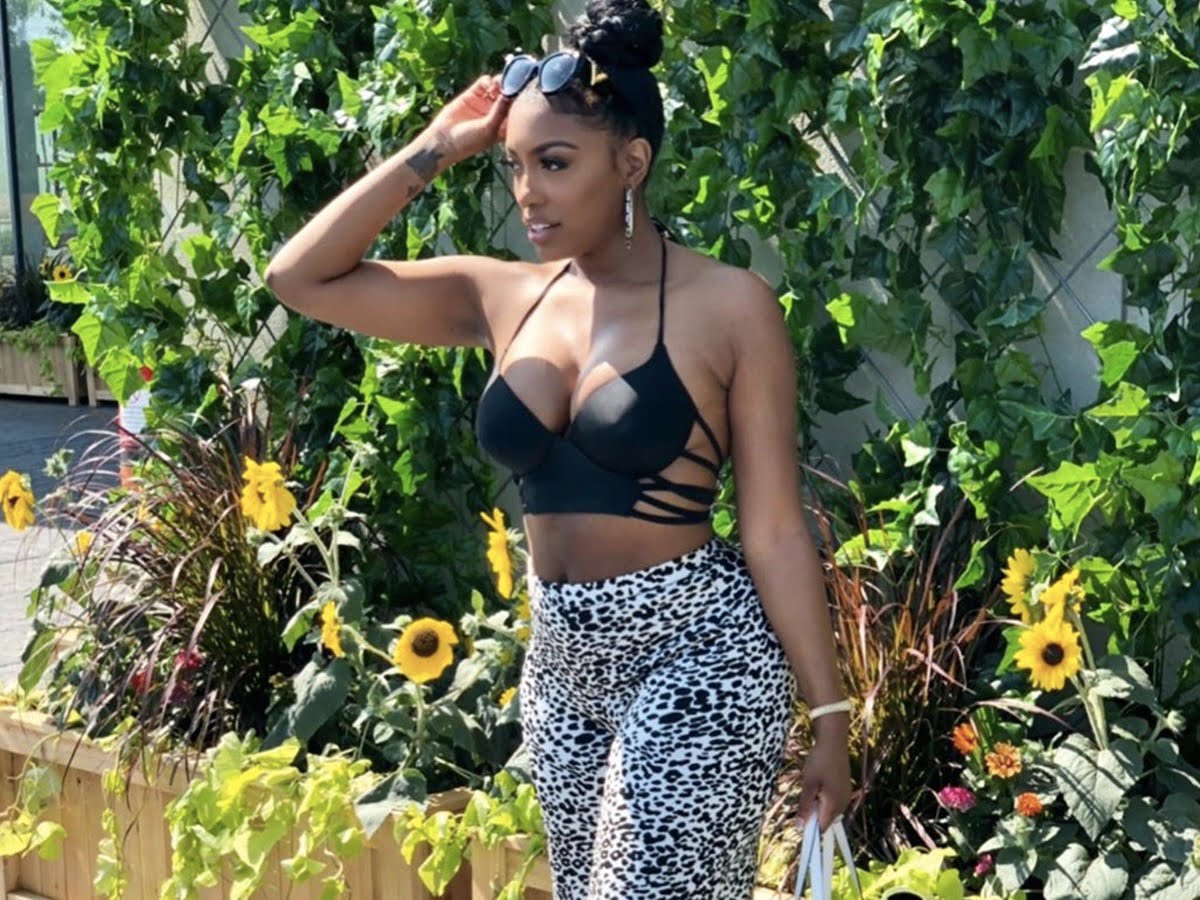 You will find many fans marveling at Porsha Williams's daughter when you check out the latest snaps on this actress's official Instagram account today. The "The Real Housewives of Atlanta" star took to the Facebook-owned video and photo-sharing platform to share some new pics of her beloved "PJ," which is the nickname of Pilar Jhena McKinley.
In the two Instagram snaps you can view on the actress's official account with the handle @porsha4real, you can see Porsha Williams's daughter, who is two years old as of today, wearing a pink swimsuit and shoes. The proud 40-year-old celebrity Mommy captioned her post, saying that her daughter is suited, booted, and prepared to swim. 
You will feel more interested as Porsha Williams's daughter has her own Instagram account, which her celebrity Mom mentioned in the snaps' caption. If you feel curious and want to know this cute toddler's Instagram account handle, it is @pilarjhena, and she has more than 395,000 Instagram followers at the time of writing. 
Finally, the caption for the new images of Porsha's little girl ended with the expression "#PoseGameStrong." These latest Instagram pics of Porsha Williams's daughter, which the Atlanta, Georgia-born TV personality shared with her over 6.6 million Instagram followers, has already raked in exactly 57,749 likes at the time of writing. 
If you look at these figures, you can tell that many fans find PJ adorable. When you read the fans' comments, you can see many of them saying Porsha Williams's daughter is, indeed, cute and gorgeous. 
Many supporters of Porsha also called her daughter "princess." Some fans shared their experiences similar to the celebrity Mom and her daughter, who you can tell are in Costa Rica over the weekends, as indicated in the Instagram snaps. 
If you can recall, Porsha and Dennis McKinley got engaged a couple of years back. Then, the actress gave birth to her first child with the entrepreneur in March 2019. 
At this time, Porsha is engaged to Simon Iyore Guobadia, who is a philanthropist, entrepreneur, and executive producer.
Last update was on: July 20, 2023 3:32 am