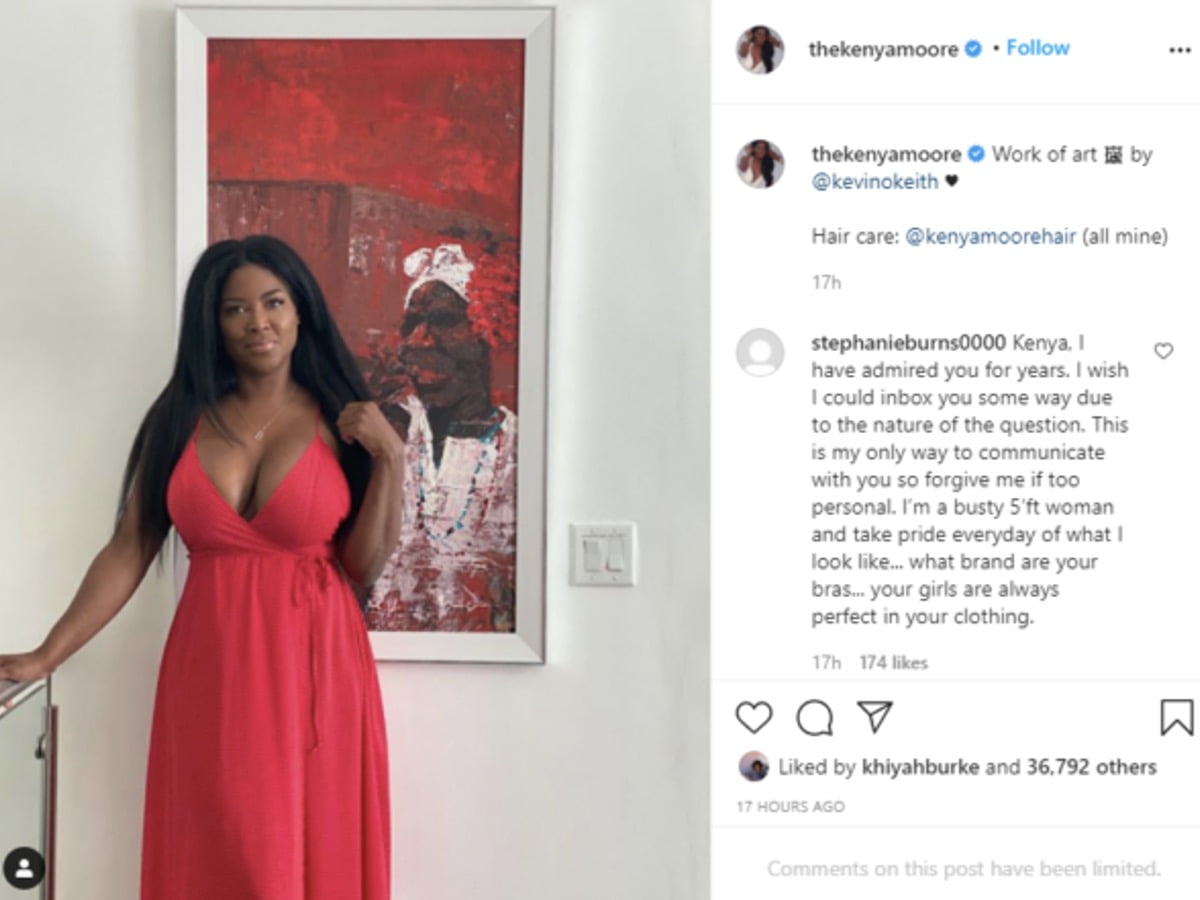 If you are among Kenya Moore's fans and more than 2.1 million Instagram followers, you must be among those who could not help but praise the actress. Last weekend, 50-year-old Kenya Summer Moore Daly uploaded a snap of hers on her official Instagram account with the handle @thekenyamoore.
When you check out this social media picture, which has already raked in exactly 40,792 Instagram likes at the time of writing, you can see the "The Real Housewives of Atlanta" star wearing a red dress she complemented with a beautiful smile on her face. Kenya Moore captioned her social media image with the words, "I love Fall."
You can say that this 1993 Miss USA winner captivated her fans, who flooded her Instagram post with countless praises. Many of the netizens lauded Kenya Moore for looking fabulous.
Additionally, you can read many fan comments praising the "Waiting To Exhale" and "Deliver Us From Eva" star for her red dress, and plenty of them said it complemented the actress quite well. You will also find one commenter asking about Kenya Moore's diet plan, while another cited that besides being beautiful, their favorite celebrity has a moral compass.
One netizen also used the words "team pretty," "team smart," and "team twirl forever" to compliment Kenya Moore. Meanwhile, one Instagram follower asked Kenya Moore if she underwent a breast reduction treatment and praised her afterward in the comment section.
Finally, one Instagram follower suggested Kenya Moore get cast in her own show in which she is the boss. This social media supporter cited that they believe the celebrity needs to demonstrate her toughness, sexiness, intelligence, class and being a boss that does not fear anybody.
As you can see, this well-loved actress, author, TV personality, entrepreneur, model, and producer made her fans smile with her pretty face, gorgeous red dress, and winning attitude. In fact, you can see many of Kenya Moore's fans call her "queen" for recognizing everything wonderful about her.
Last update was on: July 20, 2023 9:43 pm