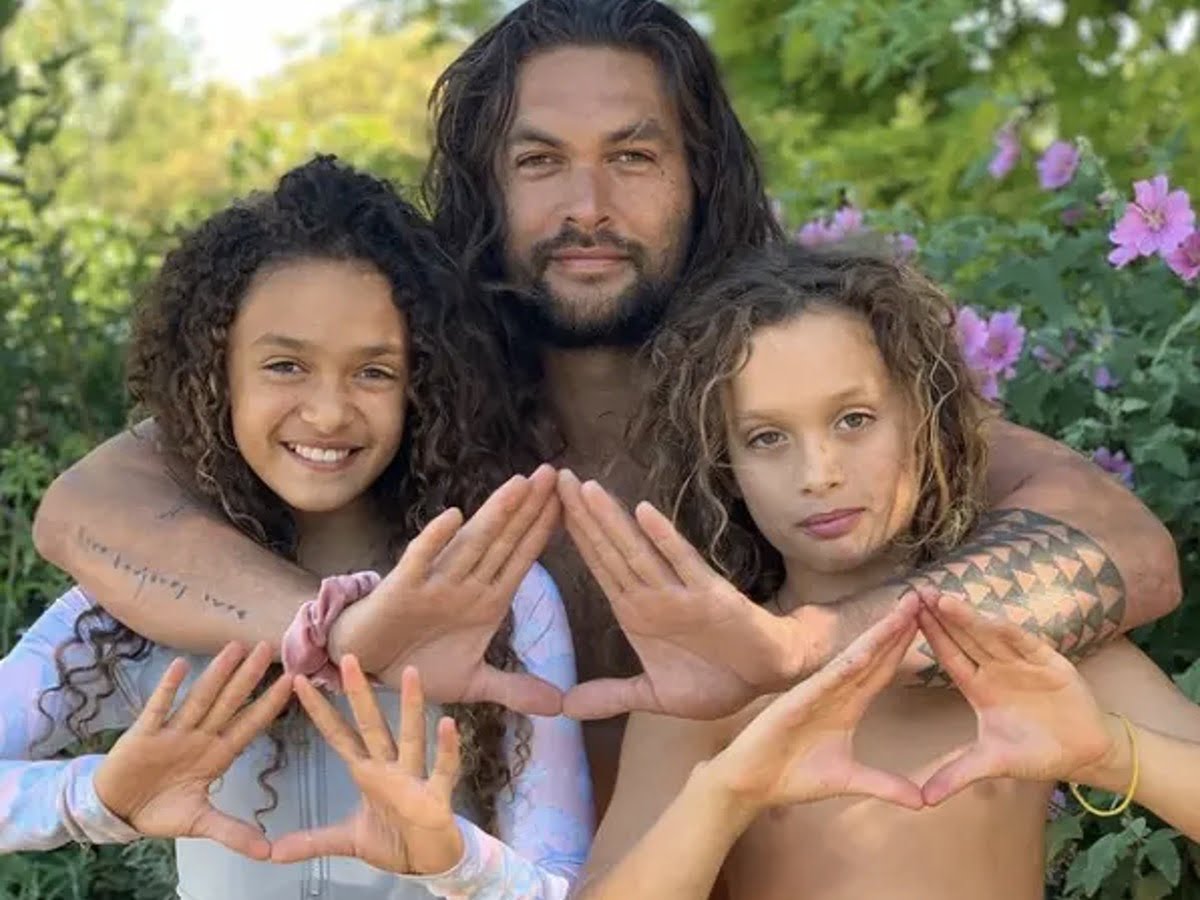 Jason Momoa's two children are featured in the "Aquaman" superstar's recent Instagram post. When you check this social media image that has already amassed exactly 1,242,901 Instagram likes at the time of writing, you will be among Jason's millions of fans who feel delighted and agree he is such a wonderful father.
You can see the shared photo displaying Jason Momoa's two children in the 42-year-old actor-producer's official Instagram account with the handle @prideofgypsies, in which he has more than 16.5 million Instagram followers at the time of writing. The doting father and his two offspring were present at the premiere of "No Time to Die" in London recently.
As you know, this latest James Bond movie is the final film to feature Hollywood actor Daniel Craig as the legendary intelligence officer in the British Secret Intelligence Service. Jason Momoa's two children are 14-year-old Lola Iolani Momoa and 12-year-old Nakoa-Wolf Manakauapo Namakaeha.
He shares them with 53-year-old actress-activist Lisa Bonet, who skipped the event. In the Instagram picture, you can see Jason, who stunned his fans for looking gorgeous in a black suit, black bow tie, and crisp white shirt.
Meanwhile, Joseph Jason Namakaeha Momoa's beautiful teenage daughter Lola appeared completely chic in a glittery little black dress she paired with white boots featuring fringes on the side. As for Jason's son Nakoa-Wolf, he appeared edgy and cool in an all-black look.
The tween offspring of "The Game of Thrones" thespian looked radiant wearing a t-shirt, trousers, and a leather jacket he complemented with burgundy-brownish biker boots. Jason Momoa's son also rocked his long blond hair loose, similar to his celebrity Dad.
Millions of Jason's Instagram followers inundated the "Once Upon a Time in Venice" movie star with praises as they relished viewing the magnetic smiles and eye-catching fashion of the Hollywood actor and his two children.
You can tell that Jason's daughter is her mother's spitting image, while his son is his look-alike. Besides Jason Momoa and his two children, you can see singer-songwriter Billie Eilish who joined them in the Instagram snap.
The hunk actor captioned his social media picture, confirming that he and his two children had the greatest time at the James Bond event held at the United Kingdom capital. You can also read that Jason Momoa's two children enjoyed being with Billie, per the doting celebrity parent's message along with the Instagram picture.
Last update was on: August 12, 2023 11:45 am