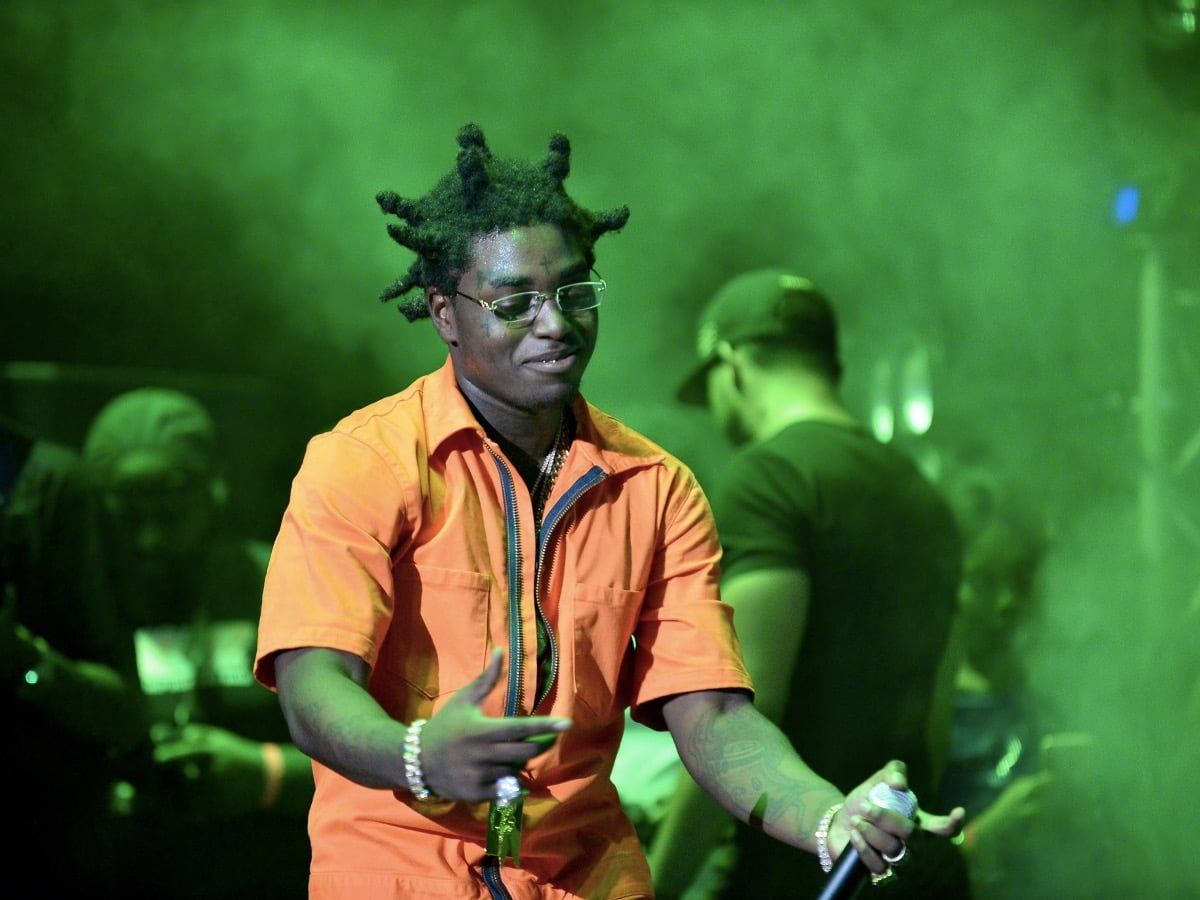 Kodak Black performed a charitable act this week. The "No Flockin" rapper donated US$20,000 from his cash stash for the young child of late Florida police officer Jennifer Sepot.
You will feel your heartstrings getting pulled by this news story. Kodak Black reportedly felt very moved by the deceased Fort Lauderdale police officer's story.
Sepot was a four-year veteran in the Fort Lauderdale Police Department's road patrol division. She joined the department in April 2017.
Sepot reportedly contracted COVID-19 on the job that she felt badly afterward, prompting her family to take her to the hospital. However, on Saturday morning of August 14, 2021, she passed away due to COVID-19 complications at the Northwest Medical Center in Margate, Florida.
Sepot was 27 years young when she died, and she is survived by her husband Michael, who is an officer with the Margate police department and their 2-year-old daughter, Sophie. Upon learning about this news, Kodak Black decided to ensure that the late Florida police officer's daughter would still have a bright future despite her mother's demise.
Online celebrity news source The Shade Room shared a post on Instagram regarding the 24-year-old rapper's latest good deed. The social media post has already raked in 52,362 Instagram likes as of today, Friday, September 10.
Kodak Black's attorney Bradford Cohen affirmed that the Pompano Beach, Florida-born rap artist read the news about Sepot's death. He cited that when the very outspoken singer saw the COVID-19 victim's daughter, he remarked that he is interested in helping the child's future.
Kodak Black is a father-of-one, per online sources. You may believe that this rapper, singer, and songwriter certainly feels the pain of the late police officer's family, especially since there is a young child left who is going to live her life without her beloved biological Mommy by her side.
You are not alone because Instagram netizens feel the same way. Commenters on the Instagram post shared by The Shade Room praised Kodak Black.
Some of them said the mumble rap and hip hop artist is one-of-a-kind. Some of the touched netizens also said Kodak Black is very kind for helping out, ensuring that the late police officer's daughter has money she can use to start saving for her college education.
Last update was on: May 3, 2023 9:49 am