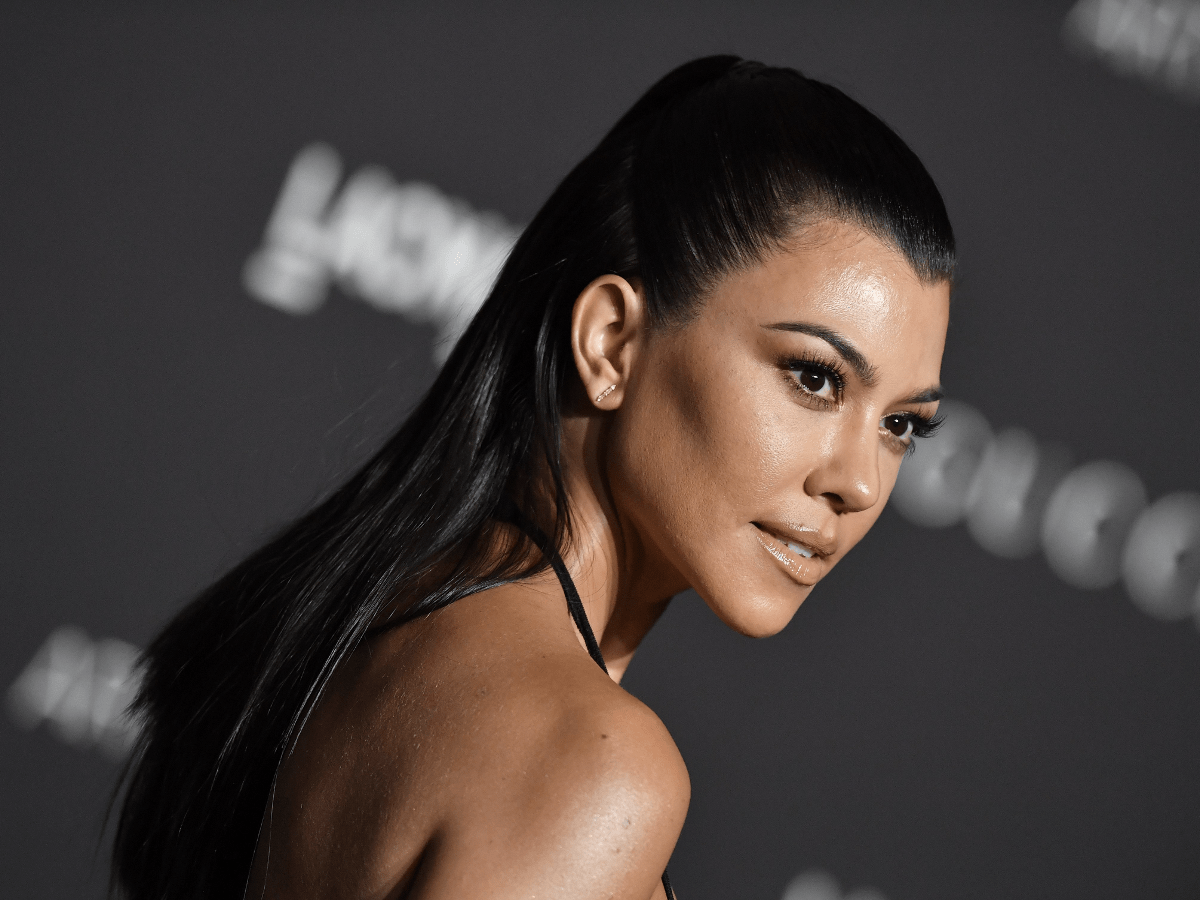 CALABASAS, Calif. – Famous sister in the Kardashian clan Kourtney Kardashian fires back at fans trying to cause drama over her PDA-filled romance with Travis Barker.
As fans know, Kourtney and Travis are all over social media as much as they are all over each other. Typically, social media fans and followers loved their PDA photos and messages for each other, especially as both of them look happy and enjoy each other. However, some fans can't help but cause trouble and start some drama, but Kourtney isn't having any of it.
One of her social media fans commented that Kourtney had changed her style since she started dating the rockstar. However, the KUWTK star doesn't agree, and she couldn't help but clap back to the said fan.
The drama started after Kourtney posted a photo of her during her sister Kendal Jenner's tequila 818 launch party. The reality TV star wore yellow silk and black lace cami and ripped jeans topped with a fur-lined coat in the photo. Kourtney also opted to wear black lipstick to complete the look. Like usual, many of her fans liked the photo and rushed to the comment section to gush over her style and outfit for the night.
However, someone who seemed upset about Kourtney's supposed fashion style change commented on her post. It seemed to be about her high-profile romance with Blink-182 drummer Travis Barker.
Kourtney Kardashian wasn't having it and clapped back right on the comment section, making it known that it was an old photo taken back in 2019. So, in short, the reality star's rockstar style was long before she started dating Travis.
Meanwhile, Kourtney and Travis have the best time of their lives together and seem to be so in love and happy based on their photos on social media. Between their sweet PDAs and enjoyable trips together, it seems they've not only stepped but jumped over their long-time friendship line.
Last update was on: November 22, 2023 10:54 am