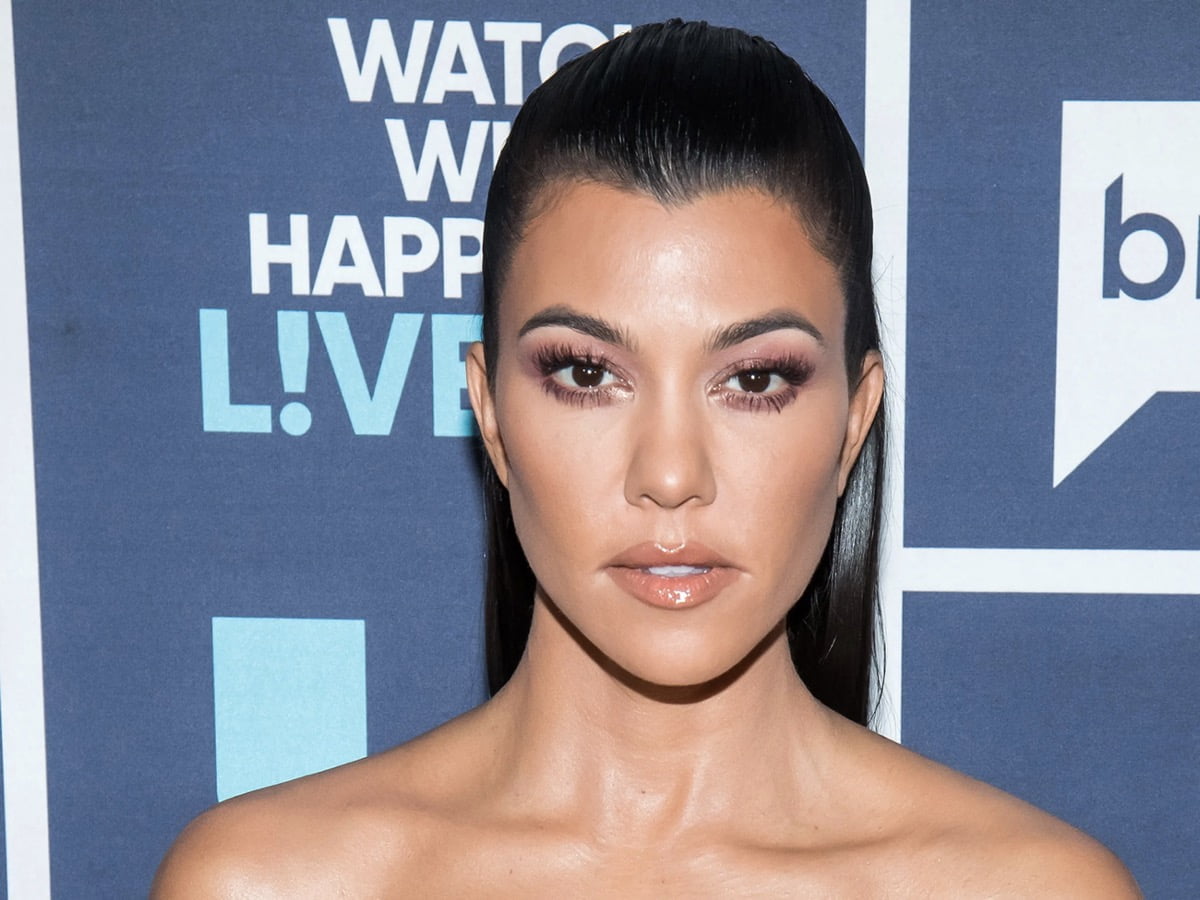 In the past few weeks, you witnessed Kourtney Kardashian busy flaunting her toned body in the snaps she posted on her official Instagram account with the handle @kourtneykardash. The 42-year-old media personality, model, and socialite displayed her sexy body wearing an array of tiny bikinis.
Nevertheless, this time, you will find Kourtney Mary Kardashian astonishing her social media followers. After all, you will not find her boring you with her little bikinis but covered up in a playful mini dress.
Kourtney Kardashian shared four photos with her more than 145 million Instagram followers, in which you can see her in various poses. This series of Instagram snaps has already raked in exactly 2,236,338 Instagram likes at the time of writing.
The mini black dress featured spaghetti straps that embraced Ms. Kardashian's world-renowned curves all the right way. Additionally, Kourtney Kardashian decided to match the little creation with a diamond necklace featuring a massive pendant.
She also showed off her chic and sleek bob. In one of the sizzling images, you will see the "Keeping Up with the Kardashians" star bent down, smelling a large white tulips bouquet.
Elsewhere in the photoshoot, you can see the sexy Ms. Kardashian looking more alluring than ever. She is sitting on a chair, bent over to fix her thick, black biker boots, and she offered a spectacular vista of her sultry cleavage.
The Mom-of-three will surely make your eyes glued on her, especially as her fit and perfectly sun-kissed legs steal the spotlight. As you can see in her latest, stunning carousel of Instagram snaps, Kourtney Kardashian is equally gorgeous as her other sisters, especially with that sultry little black dress on her.
The Los Angeles, California native looks very sensational, demonstrating how young ladies can properly present themselves wearing a sexy dress that hugs their bodies perfectly.
Last update was on: May 3, 2023 7:05 am