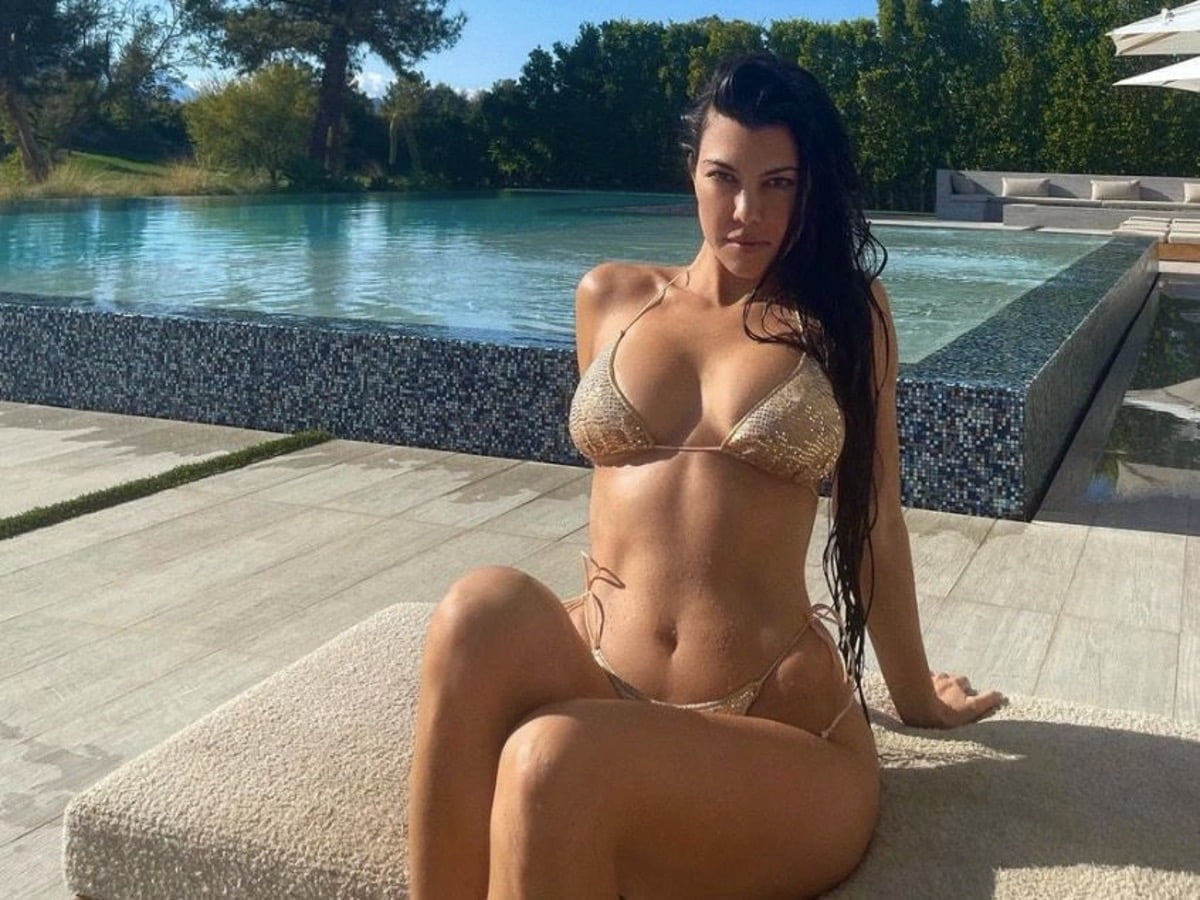 CABO SAN LUCAS, Mexico – It turned out that KUWTK's Kourtney Kardashian isn't afraid to keep it real, posting a new, unedited bikini photo for the public to see.
In her recent Instagram photo, the reality TV star proudly shared her looks without filters and photoshop. She also let millions of fans know that she's enjoying a romantic vacation with her drummer boyfriend, Travis Barker, in Cabo.
Kourtney and Travis previously made headlines with photos taken while trying to get aboard a private plane. While it should be an ordinary photo, it was monumental for Travis as his fans know of his fear of flying after a horrific plane crash years ago.
The eldest Kardashian sister has been updating her fans on their Mexico getaway with some intimate photos. But in her recent carousel of photos, Kourtney decided to show off her natural curves, and fans are in awe. Many fans consider Kourtney the most real among the Kardashian sisters, and it's not even that she needs to edit her photos. The reality star's natural curves are impressive, according to her followers.
In one of Kourtney Kardashian's untouched photos, she gave everyone a close-up look of her new bob haircut. It looked sleek, and she looked gorgeous in the colorful bikini she was wearing as she lounges near the beach. The Kardashian sister barely had any makeup on except for some nude lip color, and she accessorized her beach look with a chain necklace.
Meanwhile, Travis Barker also shared one of their photos from their Mexico vacation. It was of them sharing a passionate kiss just outside the private jet. He wrote a touching piece in the caption, saying that anything is possible with her, referencing his fear of flying.
Travis's friends also commented that it was a huge thing for the Blink-182 drummer and that they are happy that he overcame his fear. One friend also pointed out that his life completely changed since he got together with Kourtney Kardashian.
Last update was on: May 1, 2023 7:08 pm