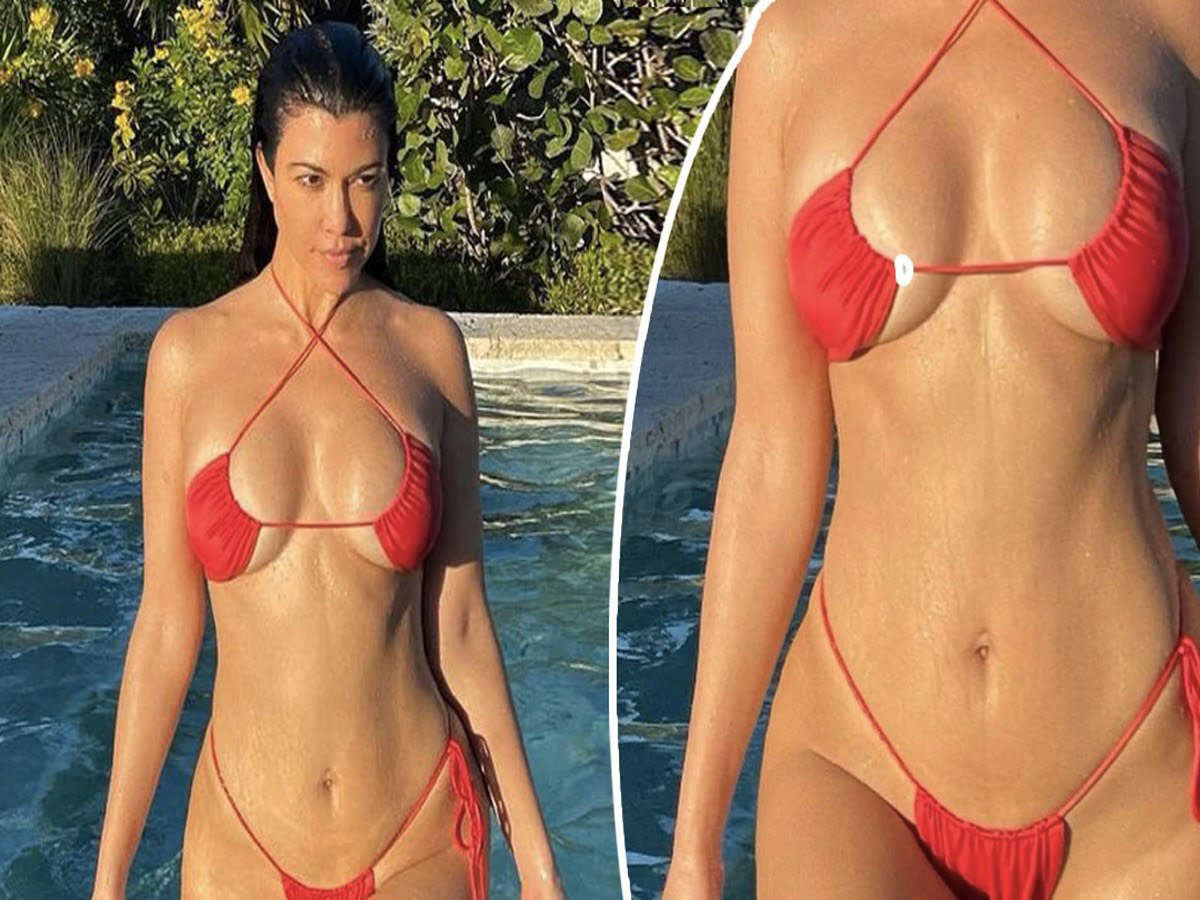 HIDDEN HILLS, Calif. – KUWTK's Kourtney Kardashian looks seductive while rocking a white bathing suit in her new Instagram photo.
It's no secret that Kourtney has one of the best, toned physiques. She has an active lifestyle and takes her fitness well, and she's not afraid to show off her jaw-dropping physique. In a new photo the KUWTK star shared on her IG, Kourtney had everyone's eyes focused on her incredibly toned figure.
The reality TV celeb looks stunning while rocking a white bikini as she posed at the pool for a quick night photoshoot. There was no other source of light for the photoshoot but herself.
Because it was mostly dark, Kourtney's photos in the pool got edited so that her white bathing suit looks luminous, glowing in the dark. Either way, Kourtney looked ethereal in the photos and posed like a pro, showing off her ample assets.
Kourtney Kardashian showed off her toned, curvy backside camera in the first pic of the series while sending a sultry look at the camera. In the next photos, the reality star mesmerized fans with her taut midriff and curvy hips.
One of her poses, where she'd lain on her side by the pool, also showed off her toned legs.
But while Kourtney's recent photos turn up the heat, fans are still boggled about the recent rumors that she already got engaged with Travis Barker in secret. Some even made speculations that they already tied the knot in Vegas.
It all began when the reality star's makeup artist posted a cryptic photo of the couple on her IG. In the caption, the glam artist shared about understanding why people get married in Las Vegas.
Travis' teen daughter, Alabama, also reposted the same pic of Kourtney and her dad on her IG, adding fuel to the secret wedding rumors.
However, nothing about these has been confirmed, but fans continue to look for some major clues.
Last update was on: July 4, 2023 9:15 am