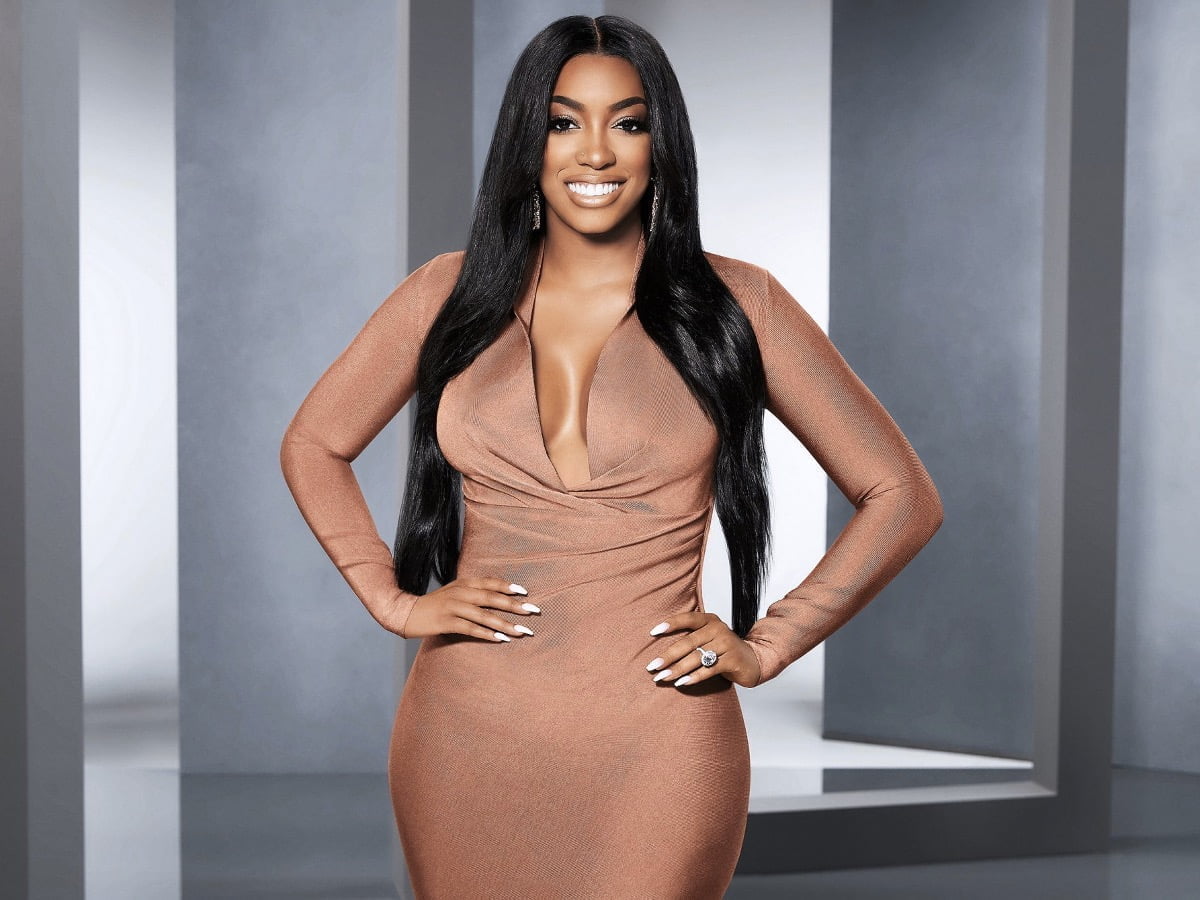 DULUTH, Ga. – Porsha Williams always brought her fans up to date with what's happening in her life and career by sharing photos on her social media account.
While she always posted photos on her Instagram, her latest IG pic sparked pregnancy rumors, and fans want to know all about it.
The RHOA star seems to be having the time of her life after so much controversy, especially regarding her romance with her current fiancé. She shared a photo with her fiancé, Simon Guobadia, and his family with a sweet caption about good times with the family and loved ones. She also wrote in the caption that it's important to take the time to make family a priority.
Now, fans are wondering if she's hinting about a new addition to the family. One follower liked Porsha's family tribute post and asked if she's hiding a baby bump. Someone else wondered whether the TV personality is wearing a maternity dress in the photo or not. Another one asked is if what she sees in the photo is a baby bump.
Another fan liked her post and pointed out that Porsha isn't wearing her usual tight-fitting clothes in the photo. Someone else encouraged the reality TV star to get the cat out of the bag and reveal that she's pregnant because everyone can already spot her growing stomach.
There is still no confirmation whether Porsha is expecting a baby with her soon-to-be husband, but her fans seem happy if the rumors are true.
Some fans commented how happy and contented she looks hanging out with her fiancé's family. Another commenter pointed out that Simon is also looking better since she came into his life.
Other fans were also happy that their favorite RHOA cast feels welcome in the Guobadia family. After all, Porsha Williams and Simon Guobadia will be getting hitched soon, and it seems that fans love the couple despite previous controversies.
Last update was on: May 1, 2023 8:39 pm