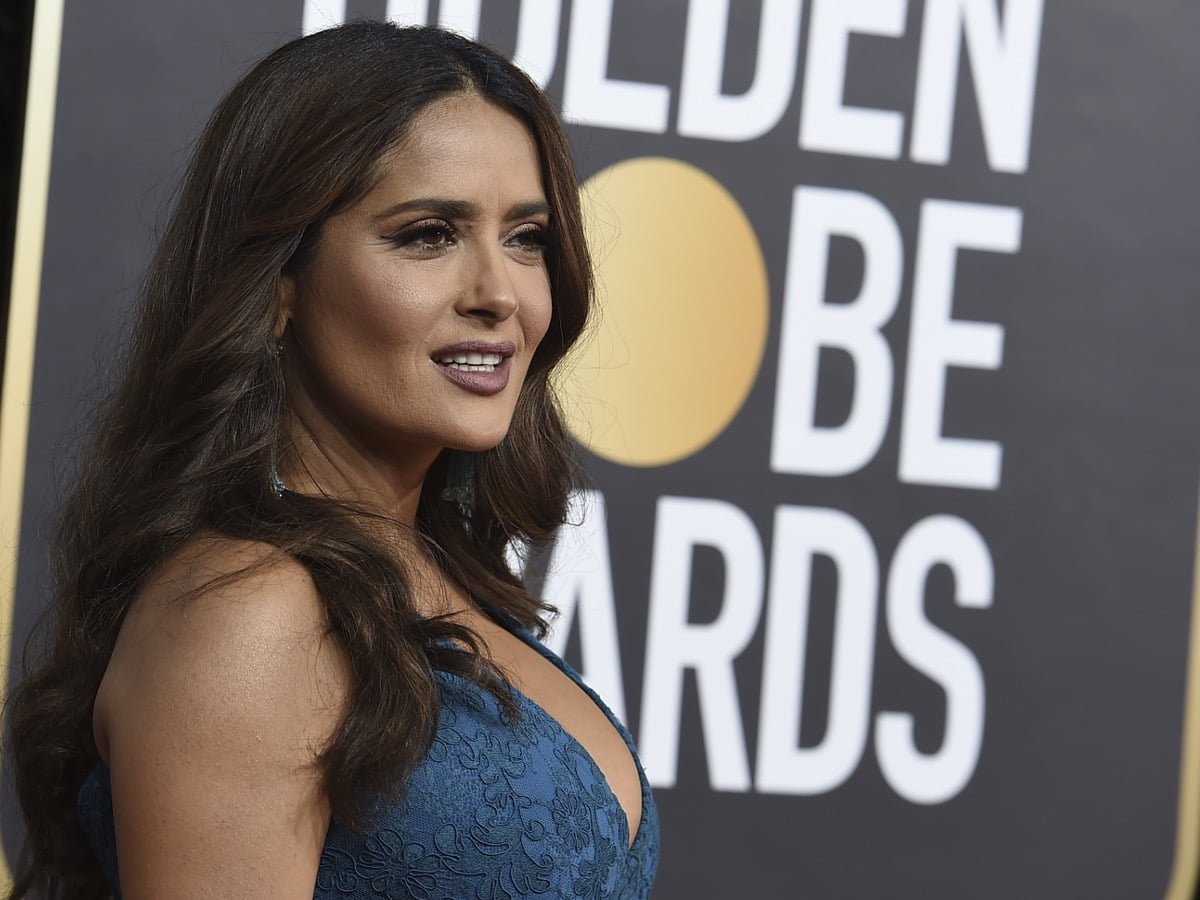 Salma Hayek is among the world-famous Hollywood superstars you can ever name. She has graced many blockbuster motion picture projects alongside famous movie superstars.
Salma has appeared in "Desperado" with Antonio Banderas, "From Dusk till Dawn" alongside George Clooney and Quentin Tarantino, "Wild Wild West" with Will Smith, and "The Roads Not Taken" alongside Javier Bardem.
You bet there are countless other well-known movies in which the 55-year-old graced with her impeccable acting talent in collaboration with Hollywood's finest film stars. But besides being a very talented actress, Salma Hayek plays another very important role: She is a doting mother to Valentina Paloma Pinault.
You can tell that Mexican-American Salma Valgarma Hayek Jiménez does her parenting job quite well as she does it with a strong emotional connection to her beloved daughter. You can feel the Coatzacoalcos, Veracruz, Mexico-born actress's love for Valentina in her recent Instagram post in her account with the handle @salmahayek.
As you know, Valentina Paloma Pinault is Salma's daughter with French businessman François-Henri Pinault. Mr. and Mrs. Pinault have been married since 2009, and together they raise their beloved daughter very well.
In the caption for Salma's latest Instagram snap she shared with over 18.7 million Instagram followers, the loving Mamá referred to Valentina as "my precious girl."  She then told her cherished offspring that she means everything to her.
Salma also wrote in her Instagram snap's caption that when she gave birth to Valentina, that day was a blessed one as her daughter arrived into her life to shine her "radiant light." The mother-of-one thanked Valentina for being herself, too.
Salma Hayek's latest Instagram snap honors her daughter on her 14th birthday last Tuesday, September 21. The adorable picture of herself with Valentina features them sharing a wonderful moment together during a perfect sunset.
The celebrity mother and daughter rocked simple ponytails and sweatshirts. Plus, in the photo, you can see Salma Hayek holding her dearly beloved Valentina's hands and her forehead leaning against her daughter's while they were standing close to the ocean.
She is smiling in the social media image while gazing at her lovely teenage daughter. You can tell that Mamá Salma Hayek is very happy in her photo with Valentina, which has already amassed 336,221 Instagram likes at the time of writing.