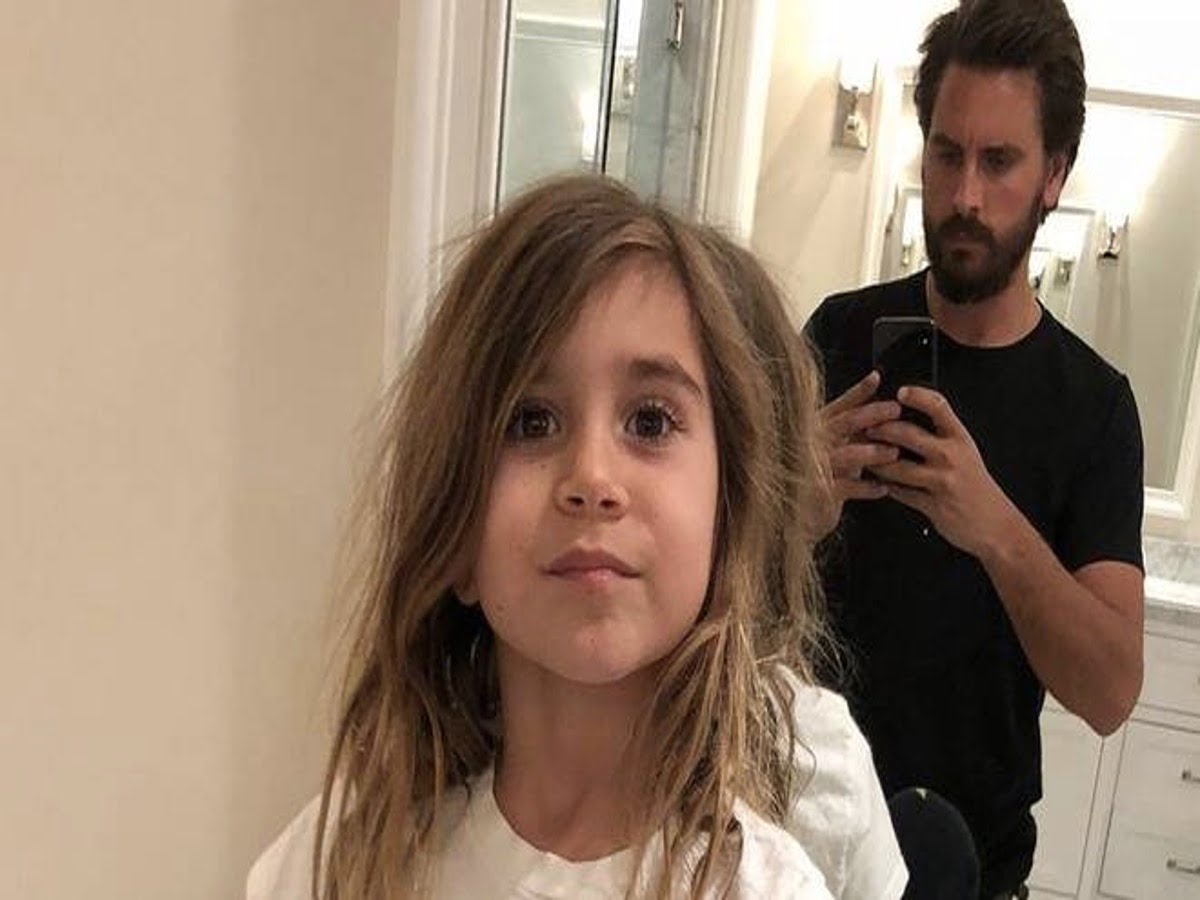 HIDDEN HILLS, Calif. – Scott Disick shared a new photo of her daughter with Kourtney Kardashian, Penelope, and fans are very confused about something in it.
It's not new to fans that Scott has always been a doting father to all the kids he shares with Kourtney Kardashian. Despite their divorce, the two have been excellent co-parents. So, it's not surprising to his fans that Scott would share a photo of her daughter on social media. But his latest photo of Penelope had everyone confused and talking about who 'Megan' is.
As you can see in Scott's photo of Penelope, whom he called 'pinop' in the caption, the little girl was enjoying the pool. She was holding a tub of ice cream and spoon, ready to enjoy the treat. But eagle-eyed fans pointed out the stranged name written in Penelope's ice cream container. Instead of Penelope, or even 'pinop,' the name written on it was Megan.
Understandably, fans got confused about it and started asking who Megan is. Many of his fans asked Scott Disick to clarify. One fan named Meg also jokingly commented under the photo that they got her ice cream by mistake.
Thankfully for all of Scott's curious fans, he didn't take long to explain the whole ordeal. According to the reality star, Megan is the name of his assistant. As it turns out, it was her who got the ice cream that Penelope was enjoying as a little lunch by the pool.
Scott also made sure to thank all his fans who were asking about it.
After Scott's clarification, solving the mystery of who Megan is, his fans went back to gushing about his rapidly growing daughter. Many of them can't believe how fast Penelope has grown.
Other fans also commented that she's growing into a very pretty girl. But with Scott Disick and Kourtney Kardashian as parents, the little girl seems to have great genes.
Last update was on: August 12, 2023 5:23 pm