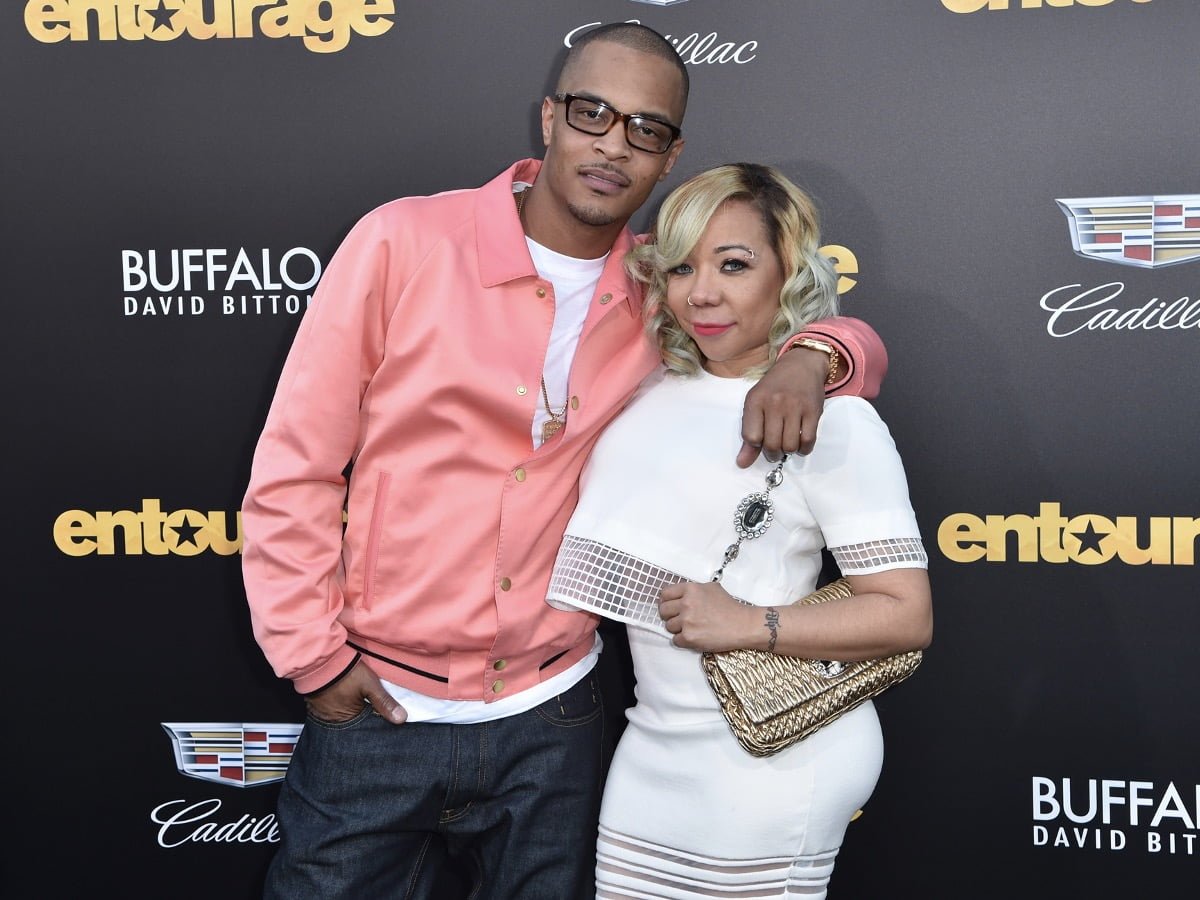 T.I.'s 41st birthday was yesterday, Tuesday, September 28. With this special occasion, your favorite rapper surely could not be any happier as his beloved Tiny and fans inundated him with so many birthday greetings and words of love and kindness.
On her official Instagram account with the handle @majorgirl, Tiny started this week with a sweet photo of herself and her beloved Clifford Joseph Harris, Jr. You can see Mrs. Harris planting a kiss on her husband's cheek who you can see beams in happiness in the social media snap.
You can tell that this picture is Tameka Dianne Cottle's way of celebrating T.I.'s 41st birthday and honoring his spouse of 11 years on his milestone event. At the time of writing, Tiny's Instagram image she shared for her more than 6.6 million Instagram followers to view has already raked in exactly 152,363 Instagram likes.
Tiny Harris certainly wanted T.I.'s 41st birthday to be special and unforgettable for the father-of-six. Thus, she captioned her Instagram post in such a way that Tip's heart would melt in joy and appreciation.
The 46-year-old College Park, Georgia native first greeted T.I. a happy birthday, calling him the man of her dreams. Tiny then told her husband, mentioning his official Instagram account's handle "@troubleman31," that he had made her dreams come true and thanked her rapper-other half for being the man he is today for his family.
Tameka Cottle continued her Instagram caption, writing that she admires T.I.'s strength, creativity, determination, and above all, his passion for love. Mrs. Harris also described the Atlanta, Georgia native as the most well-rounded person she has ever met.
T.I.'s 41st birthday is surely complete as his wife further described him as a blessing to his family. Finally, Tiny confirmed in her Instagram snap's caption that her love for Mr. Harris is unconditional, her appreciation for him is everlasting, and that she loves her "King."
Mrs. Harris ended her Instagram post's caption by writing "Mrs. H" and some love and birthday emojis. As you can see, Tiny truly wanted T.I.'s 41st birthday to be super-special. Her husband's fans also greeted him on his special day.
Additionally, these netizens praised the Harris couple for being supportive of each other. Meanwhile, T.I. thanked his "boss lady" for pampering him with appreciation, affection, and understanding. He commented that he and his wife are "4LIFERS."
Last update was on: July 21, 2023 4:23 am