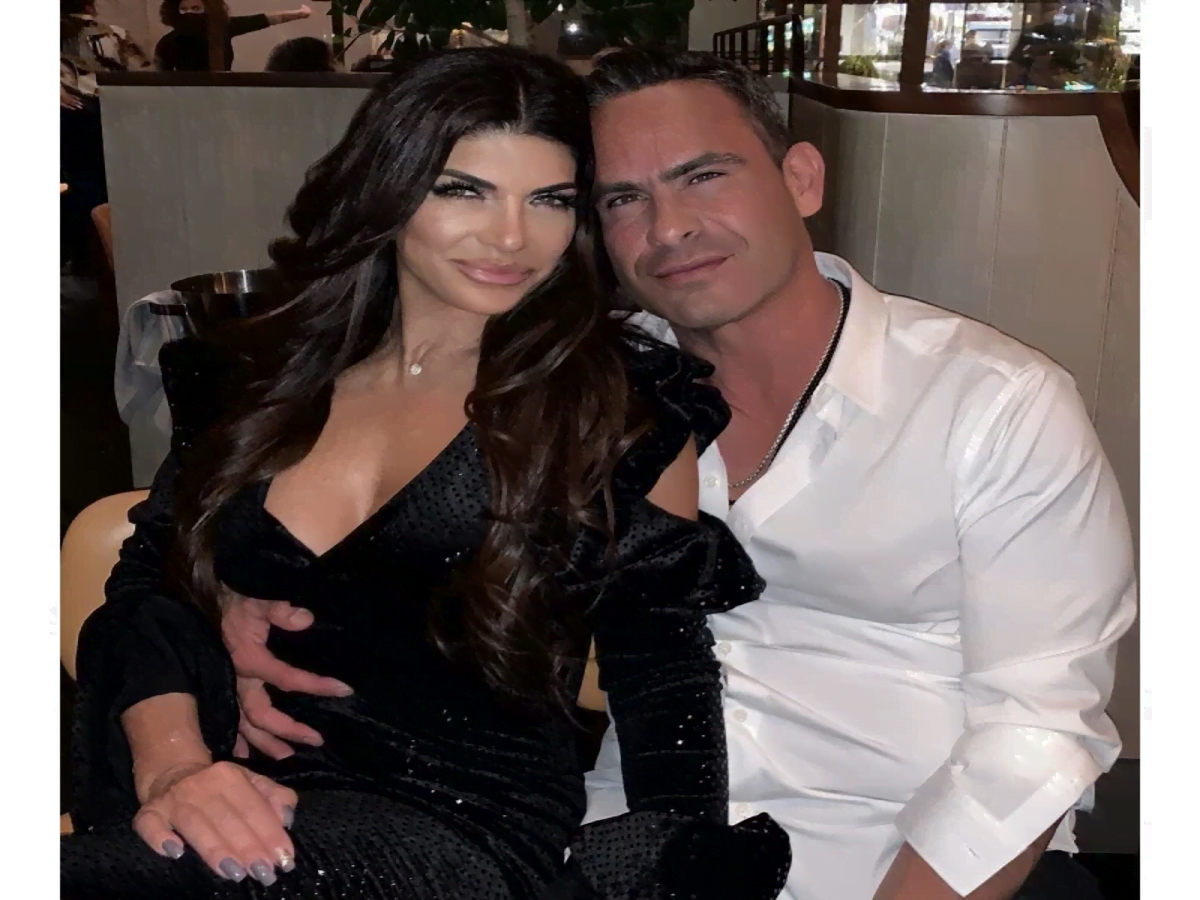 MONTVILLE, N.J. – Teresa Giudice's current boyfriend Louie Ruelas has made it clear that he's ready to pop the question anytime soon, but fans wonder if Teresa would go for it.
There is no hesitation that the Real Housewives of New Jersey and her current beau are smitten with each other, looking very much in love every time they get together. Previously, Louie opened up during an interview about making it official and spending forever married to Teresa. Still, everyone is wondering if the reality star would accept the proposal.
The RHONJ star has been reserved about talking about getting married again after her divorce from ex-husband Joe Giudice. However, an insider shared that Teresa might be on the same page, despite not being incredibly open about her thoughts on remarrying.
The source shared that the RHONJ star feels like her current relationship with Louie is it for her. She's in her happiest moments, and it helps that she feels it's a healthy relationship. Teresa Giudice can see herself marrying her current boyfriend, and the kids loving him is icing to the cake, the source added.
Teresa's sister-in-law, Melissa Gorga, will also not be surprised if the two make it official and tie the knot anytime soon. She previously opened up with TMZ, saying that she thinks Teresa's current romance is serious and far from a fling. Melissa shared that she would know if Louie were only a fling, which, according to her, he doesn't feel like it.
The couple has a lot of people rooting for them, including another RHONJ star Dolores Catania. The reality star raved about Teresa Giudice and Louie during a talk with Hollywood Life before, saying she would love for the couple to walk down the aisle. Dolores also shared that she hopes her co-RHONJ star would get married again and be happy with somebody that loves her unconditionally.
Last update was on: September 6, 2023 3:46 pm