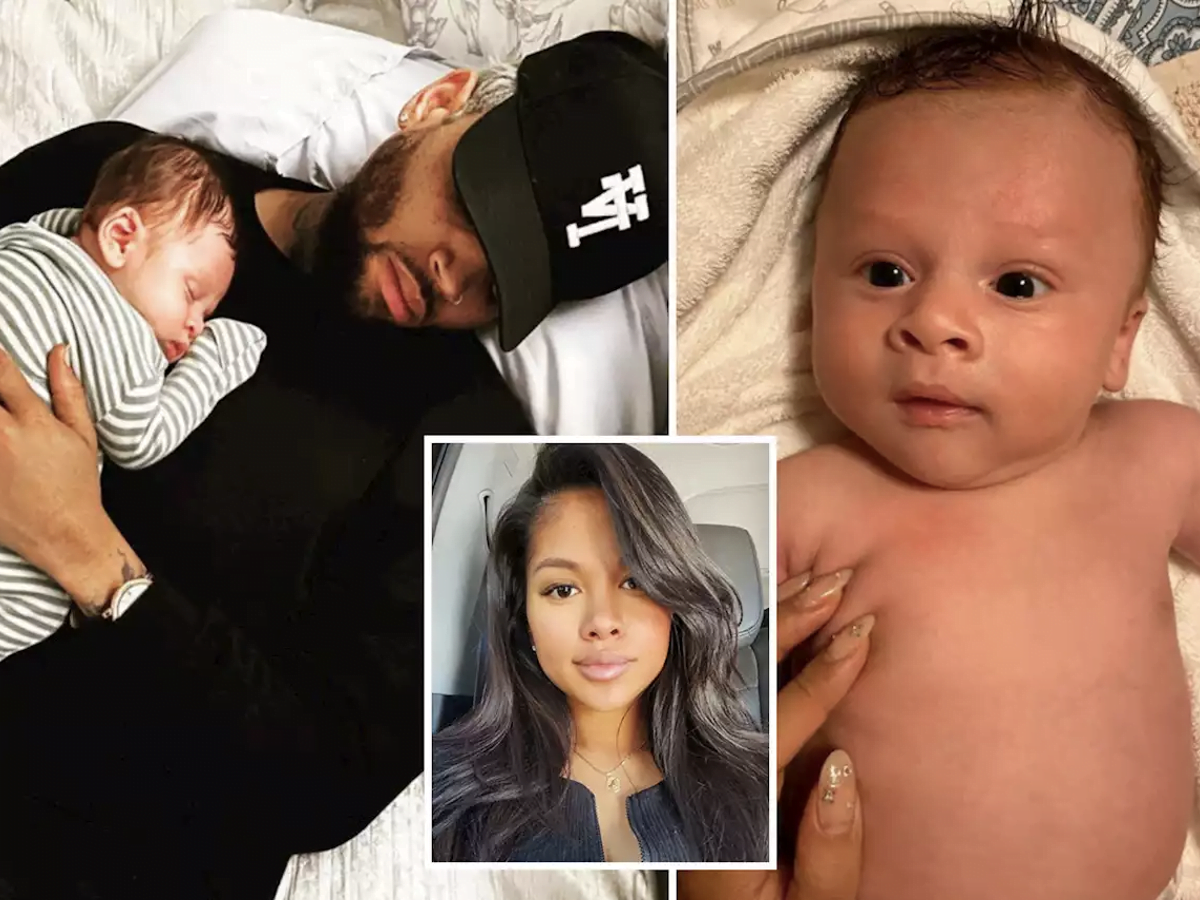 BERLIN, Germany – Chris Brown's baby mama, Ammika Harris, posted an adorable photo as she hangs out with her and the famous singer's son, Aeko.
The social media star is famous for her promotional snaps on Instagram, where she typically models revealing outfits that show off her impressive body. However, her latest Instagram post was a rare sneak peek of her cute son, and fans are all here for it.
Ammika Harris shared on social media her enjoyable day as she spends quality time with her son with the R&B singer, and everyone thinks they are adorable. The American Instagram model and influencer posted a series of photos while she and her son, Aeko, were going out. In the first photo, you can see Ammika and Aeko with their back on the camera. Meanwhile, the second shot featured a close-up photo of the adorable kid wearing a Super Mario shirt, jeans, and a pair of vibrant sneakers.
Meanwhile, the social media star mom looks stunning as usual. She had on a revealing brown cami and black pants that highlighted her toned arms and hourglass figure.
Although Amikka Harris looked gorgeous in the shot, her son with Chris Brown took the spotlight. All her fans on Instagram were gushing about Aeko's unmistakable cuteness, and they didn't hesitate to say so in the comment section.
A famous model and mom, Sarah Stage, even commented on how cute Aeko is. She also gushed about his Mario shirt, saying it was also her son James' favorite. Someone even asked where Ammika bought the cute shirt. Jason Derulo's girlfriend and baby mam, Jena Frumes, also dropped by the comment section to gush over Aeko's cuteness.
In her Instagram Stories, Ammika Harris also shared the same photos and aired out what she feels about her growing son. She wrote that Aeko looks taller for his age, although he does look taller in the picture than in real life.
Last update was on: September 6, 2023 11:09 am