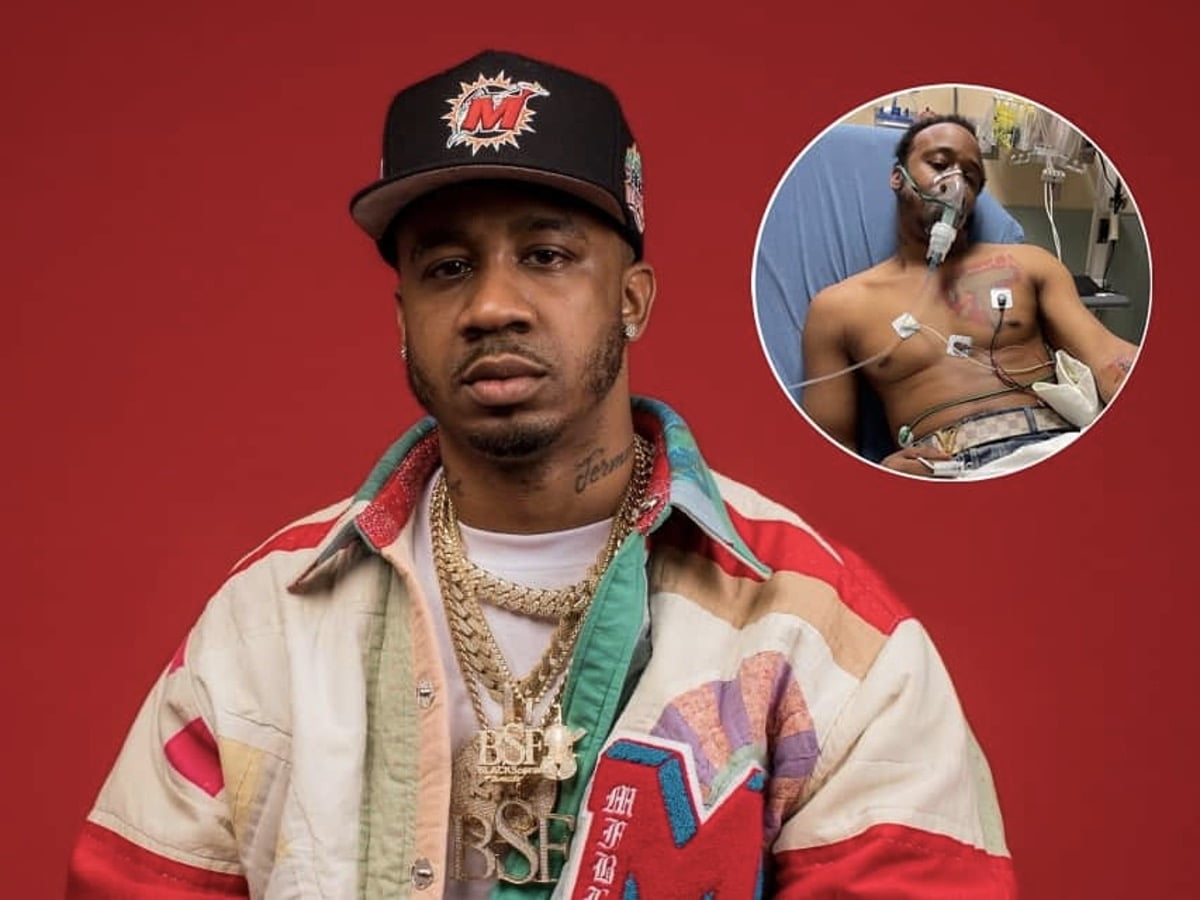 Benny The Butcher was hospitalized this week. This event happens ahead of his scheduled concert in Detroit, Michigan.
You can learn about this news straight from Benny The Butcher, who explained the situation in a short Instagram caption. According to the 36-year-old rapper and songwriter, his show at Saint Andrew's Hall will not push through and will be moved to a to-be-decided or TBD date that was being worked on at that time. 
Benny The Butcher confirmed that the reason behind this cancellation of his Detroit performance is a non-COVID-19 medical emergency. The Instagram caption that the "Tana Talk 3" rapper wrote came with an image of himself in a hospital bed, receiving intravenous or IV and wearing an oxygen mask.
You should not worry if you are among the concertgoers because Benny The Butcher also mentioned something for you. In the same Instagram caption, he notified ticket holders to hang on to their tickets.
The Buffalo, New York-born hip-hop artist, who is Jeremie Damon Pennick in real life, pointed out that their group would inform all ticket holders of the new concert date as soon as it gets confirmed. A Complex report detailed that Benny The Butcher was, indeed, rushed to the hospital because of an asthma-related health problem.
Benny The Butcher is a part of the hip-hop group Griselda. Their frequent collaborators are first-cousins Conway the Machine and Westside Gunn. You may feel sad as the enthusiastic musician cannot carry on making his fans delighted with his awesome music due to his latest health condition.
You should remember, however, that asthma-related issues are nothing new for Benny The Butcher. Last year, he discussed his medical condition, affirming that he was being careful with his health.
Benny The Butcher said that he stays hydrated and eats the right kinds of foods. The hip-hop artist said that since he is smoking, drinking, and putting unhealthy matters in his body, he also has to put some good elements inside it.
Last update was on: September 6, 2023 10:39 am