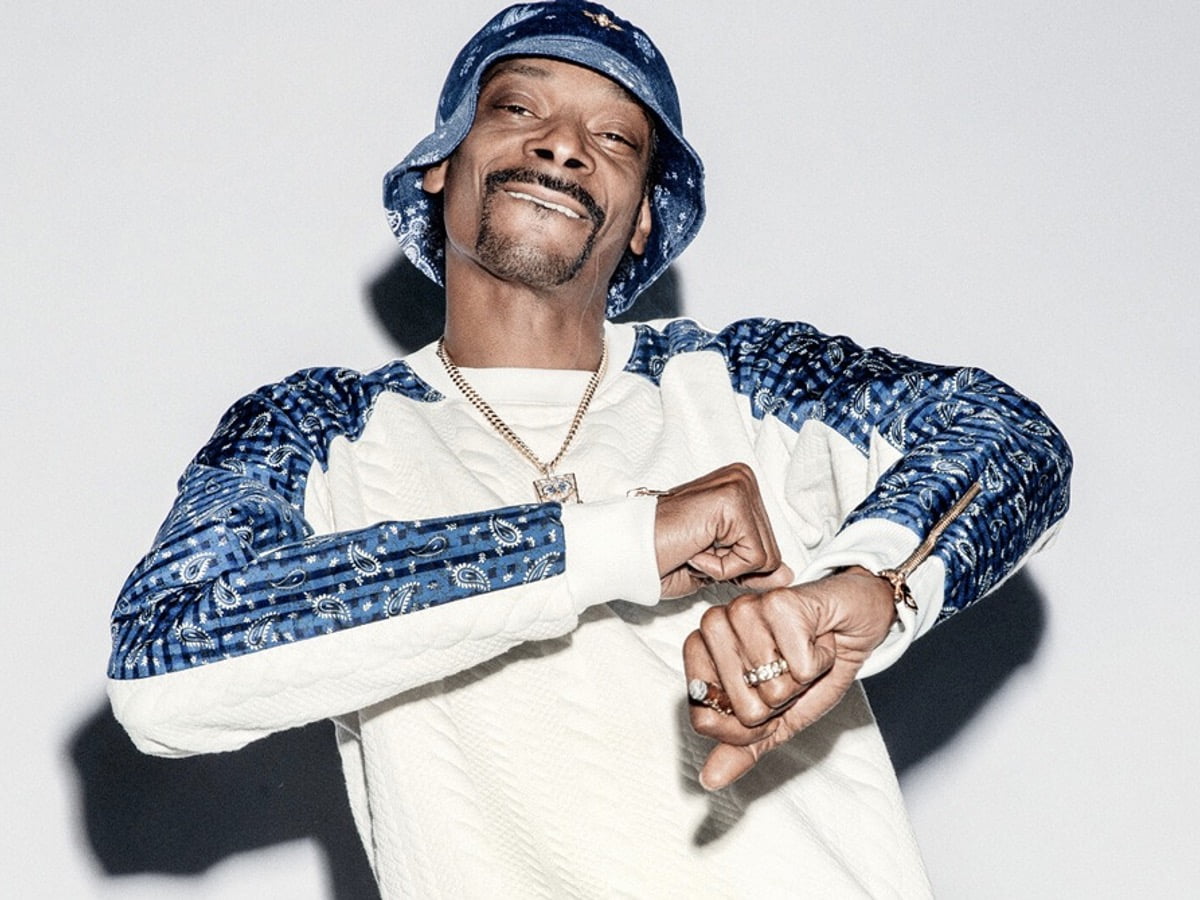 Snoop Dogg proudly declared his reverence for Def Jam Recordings. As you know, this 50-year-old icon of the West Coast rap scene was appointed as the Executive Creative and Strategic Consultant at Def Jam Recordings last summer.
Snoop Dogg has been enjoying his new title. Additionally, you can learn this week that he sang praises for Def Jam Recordings, admiring it and its tremendous influence on hip-hop music during his recent interview with The Breakfast Club.
According to Snoop Dogg, whose real name is Calvin Cordozar Broadus, Jr., he is a fan of Def Jam Recordings as a man, rapper, and child. He added that he merely missed the Manhattan, New York City-headquartered record label's mystique, its meaning to hip-hop, and so forth.
The Long Beach, California native also confirmed that "all" hip-hop artists wanted to be on Def Jam Recordings. Snoop Dogg mentioned hip-hop musicians such as EPMD, LL Cool J, Public Enemy, and Slick Rick. 
Dogg Father relayed that Def Jam Recordings is a foundation to hip-hop for them. Snoop Dogg also remembered being on Death Row Records, which he described was a rival to Def Jam Recordings.
He shared his experience of secretly working with Warren G at Def Jam Recordings because Death Row Records head Marion Hugh "Suge" Knight, Jr. "was taking everything." Snoop Dogg remarked that he was trying to safeguard Warren G from Knight.
Snoop Doggy Dogg said that he wanted to make sure that Warren G could get to release his record and make it a success without getting violated by the chief executive officer of Death Row Records. The rapper is certainly an iconic figure in the hip-hop music industry.
Snoop Dogg is well-known as a singer, songwriter, and record producer. He is also an actor, entrepreneur and media personality. 
With Snoop Dogg being a prolific entertainment icon, you can tell that his association with Def Jam Recordings will surely propel the record label to greater heights and help aspiring stars reach for their dreams in the cutthroat music industry.
Last update was on: November 22, 2023 2:24 pm