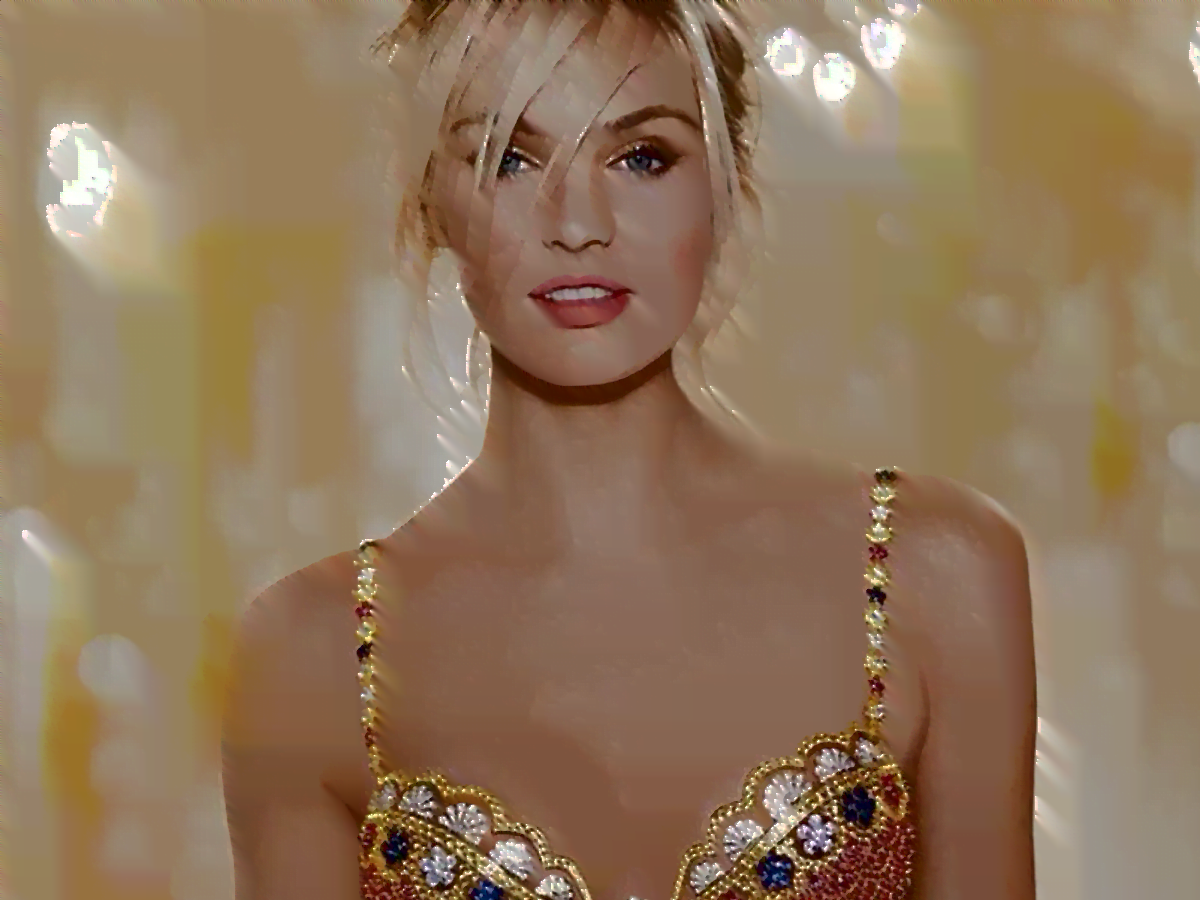 Devens, Mass. – Victoria's Secret supermodel Candice Swanepoel looks stunning as ever as she models a string bikini in a photo that she posted on Instagram early on Tuesday.
The Victoria's Secret veteran isn't new to baring it all, whether on the catwalk or social media. But this time, she looked like a true angel as she modeled a string bikini from her very own beachwear line, Tropic of C.  The 32-year-old model stuns her more than 15 million followers as she posted a series of snaps of sultry poses on a beach.
The bright and dazzling colored ensemble, which she captioned as mix and match made in heaven, brought out the model's toned figure. Candice modeled the two-piece beachwear all right, which highlighted her sensational and tanned physique.
You can't mistake her impressive hourglass figure and jaw-dropping cleavage in that tiny bikini. Don't forget about her sun-kissed and sculpted legs in the photoshoot too. The beautiful model complimented her looks with a couple of beachy necklaces, an anklet, and dangly earrings and styled her hair pulled back and in a tight bun.
The South African native looked top shape in the photos, her toned abs ever on display. She looked radiant under the sun, especially with her luminous and bronzed palette of makeup.  She posted three different photos of her modeling the same color bikini, with the last one highlighting her ample bum.
The model and fashion entrepreneur launched Tropic of C, an eco-lifestyle swimsuit brand, after over a decade in the modeling industry. She's made countless runway appearances with the biggest names like Versace, Fendi, Chanel, and Givenchy and appeared in numerous fashion magazine editorials.
After long years of working in front of the camera, the veteran model is now making a name for herself as an entrepreneur. Still, modeling her swimwear line is given, as what you can see in her latest snap.
Last update was on: July 21, 2023 2:41 am