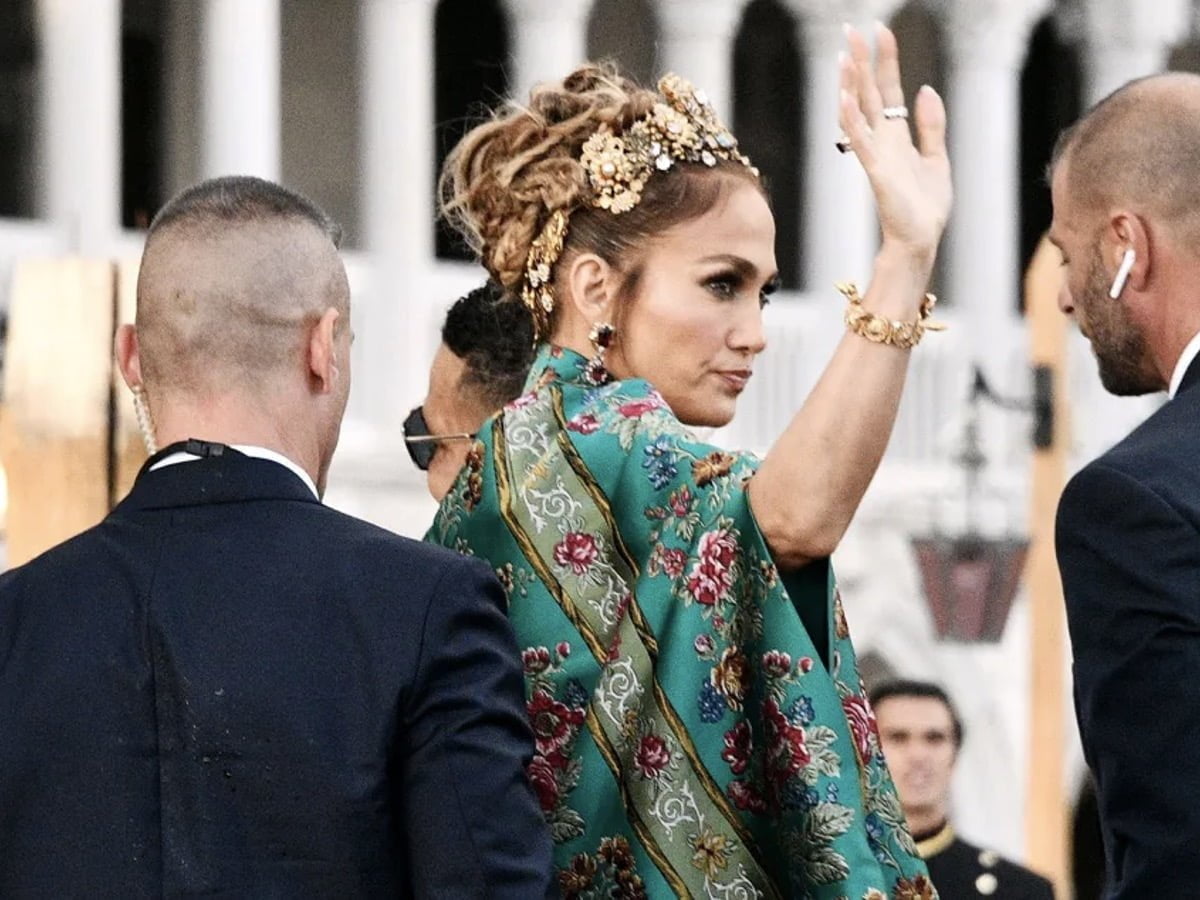 VENICE, Italy – As always, Jennifer Lopez looks nothing short of stunning as she takes the Dolce & Gabbana runway in the beautiful Venice, but something else took people's attention.
Anywhere Jen goes, she's surely going to slay. So, naturally, she looks gorgeous when she attended the 2021 Dolce & Gabbana Alta Moda show in Venice over the weekend. But while she looked ethereal in her printed outfit, the superstar proved that she's like all of us who experience wardrobe malfunctions once in a while.
The world-famous star stunned everyone when she appeared in a gorgeous jewel-encrusted corset with a pair of high-waisted floral pants. The outfit hugs her curves perfectly, highlighting the Jenny from the Block singer's impressive physique, even at her age. She also topped her corset and pants ensemble with an equally stunning floor-length cape and accessorized with a jeweled crown.
The cape pattern makes the outfit more eye-catching even from afar, but some paparazzi photos caught something else. It turned out that Jen may have committed a not-so-subtle fashion faux pax. She forgot to take off her cape outfit's tag, which showed after a gust of wind blew her cape open.
Jennifer Lopez looks completely unbothered, looking stunning for the camera that she forgot that small detail. But nothing major to worry about since wardrobe malfunction happens to the best of people.
What matters is she made that runway hers with her spectacular outfit matched with a glitzy pair of platform sandals that sparkles like jewels. JLo also added a gold top-handle bag to the mix and a collection of diamond-studded accessories.
Jennifer Lopez wasn't the only one that took the spotlight during the event. Some other big names in Hollywood appeared, including Jen's long-ago ex-boyfriend, Diddy, with his three daughters who made their runway debut. Jennifer Hudson, Doja Cat, Christian Bale, and Kourtney Kardashian also headed to Venice for the fashion show.
Last update was on: May 3, 2023 7:06 am