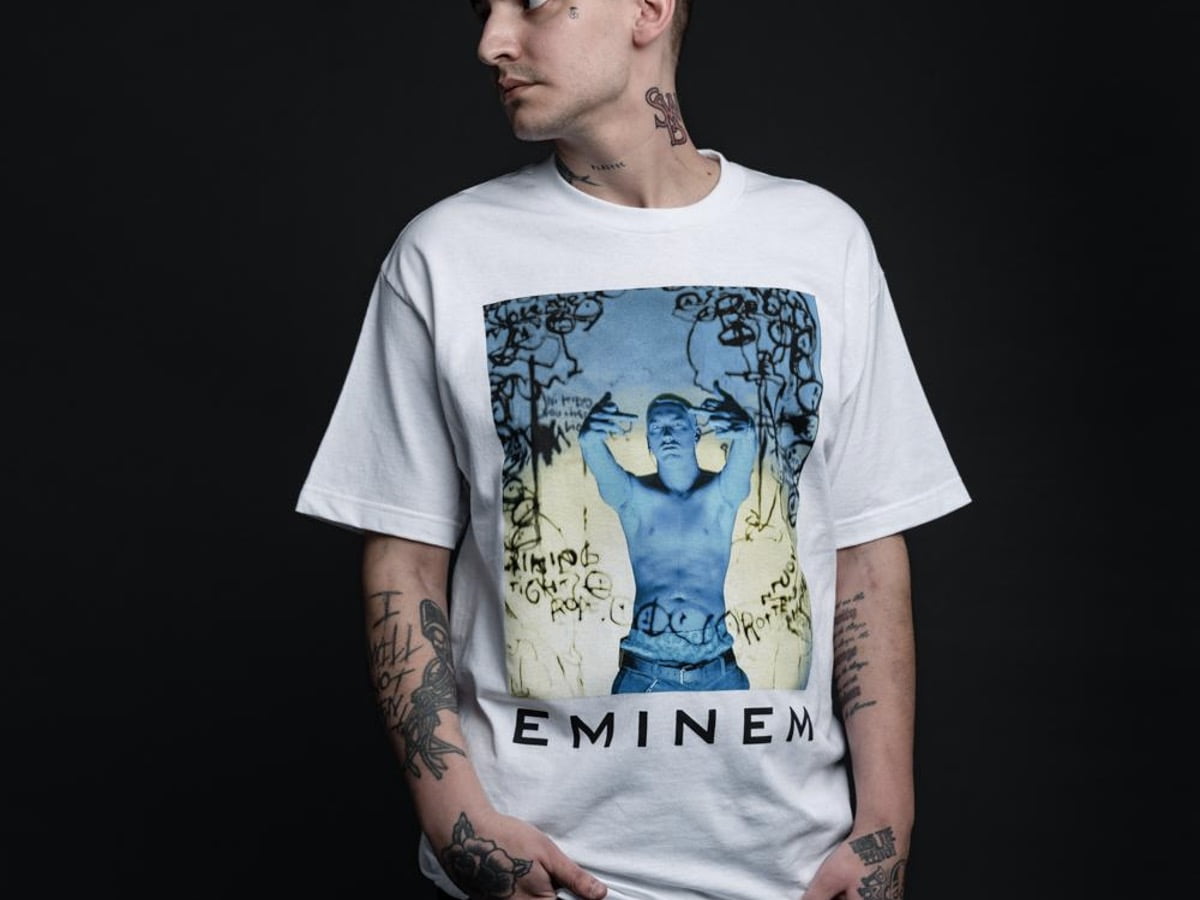 If you are looking forward to watching the 36th Annual Rock and Roll Hall of Fame Induction Ceremony on HBO or HBO Max next week, you must have noticed something about Eminem's t-shirt on the show's preview.
Many fans who saw that trailer that lasts for a little over one minute are similar to you. On HBO's official YouTube channel, when you view the 36th Annual Rock and Roll Hall of Fame Induction Ceremony trailer, you can see the part when Slim Shady performed on stage with inductee LL Cool J. 
Eminem's t-shirt was printed with the cover of one of LL Cool J's singles titled "Going Back To Cali." It was actually his homage clothing to his rap music idol and was not really an all-white t-shirt. 
However, HBO deliberately removed the cover of LL Cool J's 1988 Golden age hip-hop track on Eminem's t-shirt, making that part of the clothing article invisible on his performance with the 2021 Hall of Fame inductee.
Plus, the pay-TV network made Eminem's t-shirt appear pure white. You may wonder why this incident happened. 
The Detroit rap star's fans like you can tell that Eminem's t-shirt was most likely against HBO's rules, prohibiting any promotion type without a certain kind of agreement.
Anyhow, you can still enjoy Eminem and LL Cool J's performance during the recently concluded Rock and Roll Hall of Fame induction ceremony. This event happened last Saturday, October 30, in Cleveland, Ohio.
Besides LL Cool J, the inductees consist of two-timers Dave Grohl of Foo Fighters, Carole King, and Tina Turner. Jay-Z, Foo Fighters, and The Go-Go's were three of the inductees on the ballot for the first time. 
Other music industry luminaries you can view when you watch the HBO special are Sir Paul McCartney, Jennifer Lopez, Christina Aguilera, Angela Bassett, Dr. Dre, and Jennifer Hudson. 
Furthermore, you get to see celebrities such as Taylor Swift, Drew Barrymore, Lionel Richie, and Keith Urban appearing at the induction ceremony.