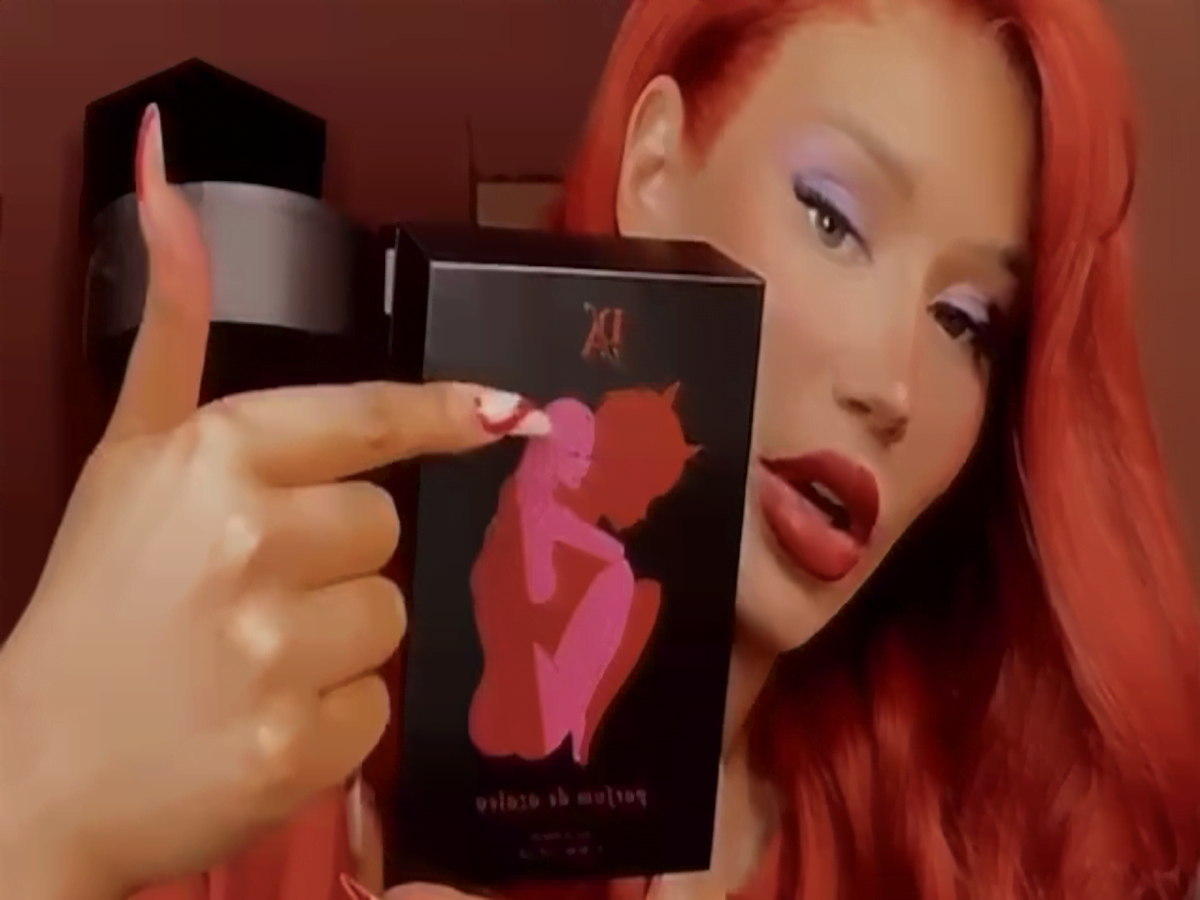 ATLANTA, Ga. – World-famous Australian rapper Iggy Azalea shares more details about her new fragrance 'Devils Advocate' on her social media page.
On Tuesday, Amethyst Amelia Kelly, well known for her stage name Iggy Azalea, said she focused on duality on the latest fragrance she launched on her Instagram page. As fans know, the 30-year-old rapper recently shared with the public her new perfume called Devil's Advocate. She shared a couple of photos and videos to promote her new fragrance, highlighting her impressive figure during the promotional shoot.
Meanwhile, Iggy Azalea recently shared a new behind-the-scenes video clip of her new fragrance photoshoot, displaying her amazing curves again. In the caption, the Aussie rapper also detailed the idea and vision of her Devil's Advocate fragrance.
Iggy explained that her new perfume is unisex, and she'd worked hard to focus on duality while coming up with the product. She also expressed the concept of her fragrance, sharing that she played with a theme about her bolder, naughtier side coming to life and seducing her. It was also the same concept for the rapper's commercial for the perfume.
Iggy further shared details on her new fragrance, saying that it features a mix of musk and sandalwood that easily turns into soft and creamy notes of orchid, vanilla, and honey amber. The rapper also explained that she shows the same concept of duality on the bottle by exploring different textures.
She was quite proud of the new perfume and shared more on the details of the new product on her site. The full-length commercial is also available on the same site, she added.
Meanwhile, fans were incredibly proud of the rapper and can't wait to purchase her perfume. One fan asked where she could buy it, and the rapper responded that the fragrance is available on her website.
Last update was on: November 29, 2023 2:32 pm