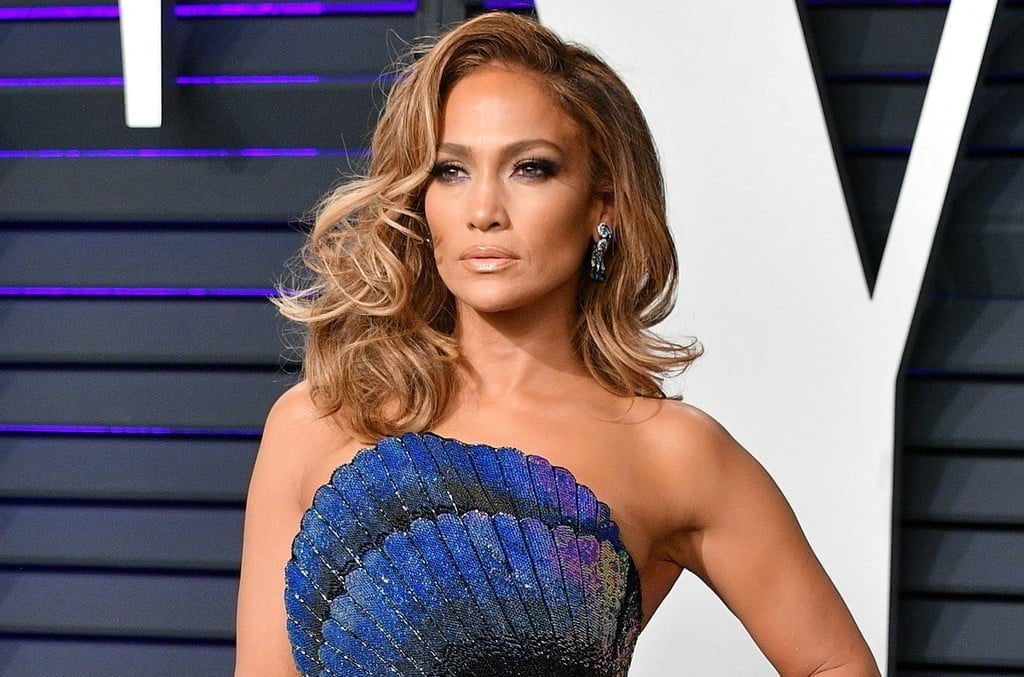 Jennifer Lopez posted a series of selfies to her Instagram account recently to announce the release of her expected upcoming beauty and skincare line. The actress filed a trademark last December for JLo Beauty. Looking to carry cosmetics like eyeshadow, bronzer, highlighter, and glossy lip color. Which the Bronx local was wearing in her announcement post. Fans couldn't restrain their excitement in the comments after Lopez shared the release. Details beyond that were minimal though.
Going off the trademark information, it seems the new beauty brand will be well-rounded with the following listed on the report: "skin moisturizers, skin cleansers, skin creams, non-medicated skin-care preparations, cosmetic creams for skincare; beauty creams, beauty soaps, beauty bars, beauty gels, beauty lotions, beauty masks; skin-care products, namely, non-medicated skin serums; body and beauty care cosmetics; face and body beauty creams."
"I want my line to be something that encompasses all the things I've learned and all the secrets I have. And it doesn't have anything to do with needles," Jennifer explained when first announcing back in 2018, adding, "It's going to be something that works. That's what you can count on when my name is on something."
She also goes to share her skin routine. Lopez says she's stern about retaining her skin clean and clear. "I always, always wash my face after a workout. That helps keep my pores clean and my skin feeling healthy," she told Hello!. Plus, she washes her face before bed as well, making sure to moisturize. "I never go to bed without taking my makeup off, and I use night creams to keep skin hydrated," she told People.
When she's not working, Lopez states she loves to go makeup-free.
"I am pretty low-key when it comes to my day-to-day beauty routine. I have to wear a lot of makeup for work, so when I am not working, I tend to wear little to no makeup," she told InStyle in 2018.
The beauty icon already built a $2 billion fragrance empire, as reported by WWD, and launched her monumental 25th perfume, Promise, in September 2019. Now, this "Hustlers" star unites with a number of entertainers who have segued into the beauty industry. Including Rihanna, Kim Kardashian, Kylie Jenner, Ariana Grande, Lady Gaga, and more.