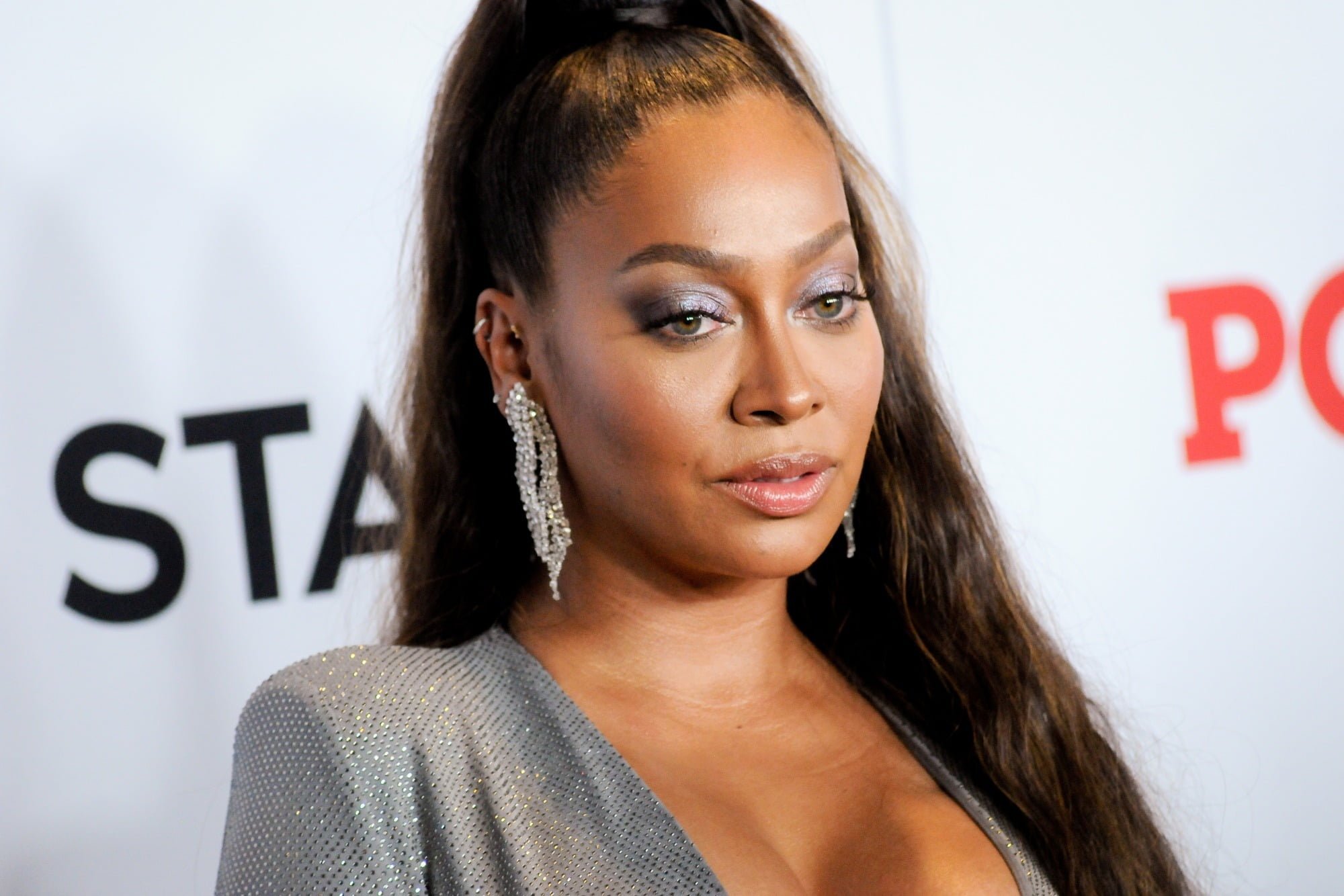 NEW YORK, N.Y. – Famous reality television star La La Anthony flaunts her sensational figure on a new post on her Instagram page.
The reality star is no stranger to treating her fans with snaps of her jaw-dropping physique, and she didn't disappoint in her recent Instagram post. La La showed off her famous curves as she slipped on a figure-hugging all-purple outfit for the day.
The 38-year-old model drew all of her fans' attention to her ample backside, wearing that skintight purple bodysuit that was made for her. As you can see in her photo, the social media star has full-on confidence as she looks right into the camera. La La had everyone admiring her body as she did a sultry pose leaning on the railing. She also didn't forget to highlight her incredible figure, including her toned legs, as she models the daring bodysuit.
Carmelo Anthony's on and off wife opted to wear some jewels and pearls with her revealing purple ensemble. She opted to have her long brunette locks styled ramrod straight without any strand out of place.
La La Antony looks precious with her flawless makeup, adding a hint of pink eyeshadow and highlighting her cheeks with a flattering amount of blusher. The thigh-high purple boots she's wearing complete the all-purple outfit, drawing all eyes to her backside on display.
The Instagram model was swift and cheeky in the caption. It's clear that she was blatantly showing off her remarkable figure, and all her fans are here to see it. The reality star has more than 11 million followers on the platform, and her recent sultry snap quickly got nearly 200 likes.
Over 1.6 thousand fans also dropped by in the comment section to tell her she's a showoff, but they all love it. One fan even said that she's on fire with the revealing purple outfit, while many others dropped tons of fire emojis on the comments.