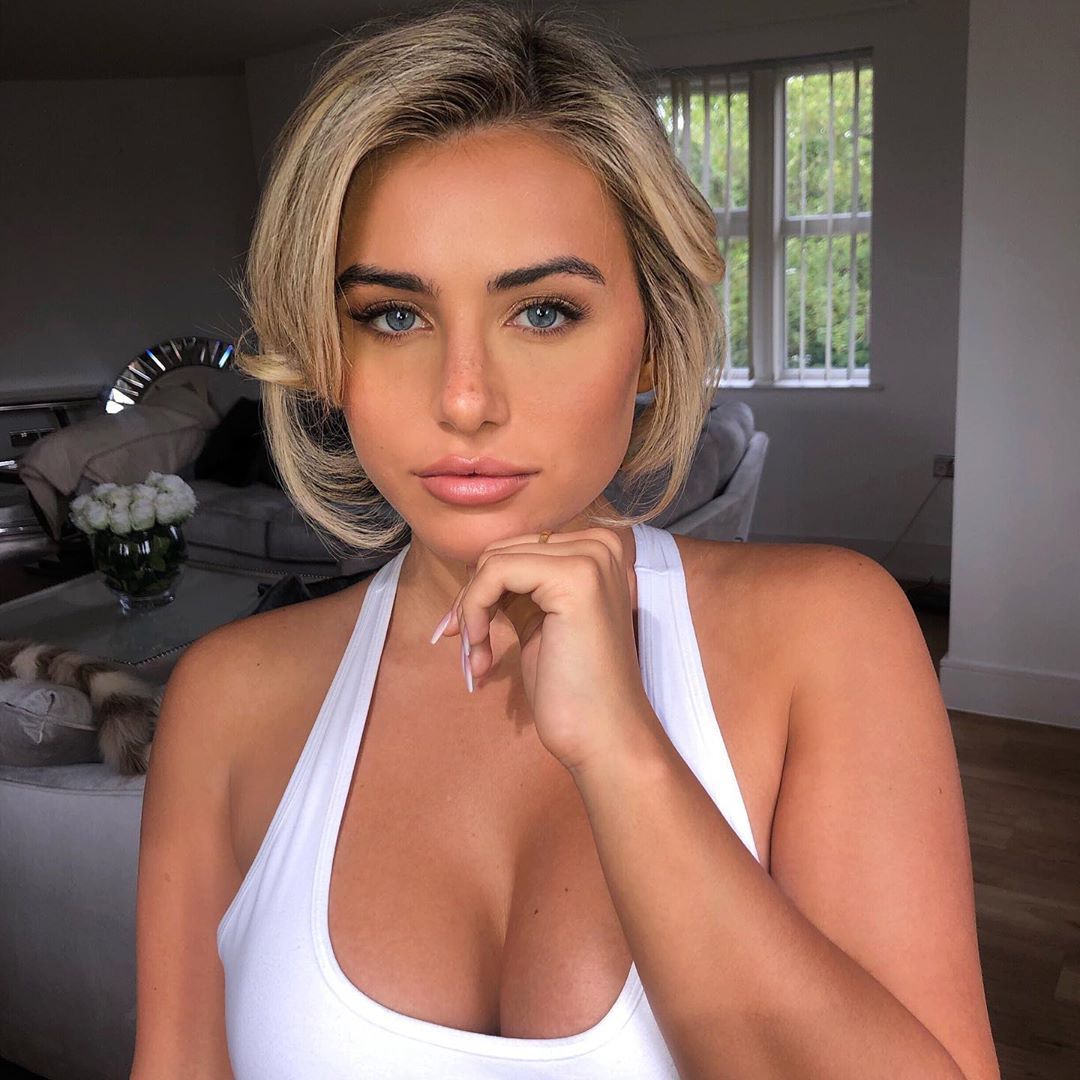 NEWCASTLE, England – Love Island star Ellie Brown tempts fans with another series of sultry snaps, flaunting her enviable curves on social media.
The reality TV star is consistent about posting incredible photos on her Instagram page. You can see her sporting skintight dresses and figure-hugging bikinis that do nothing but highlight her jaw-dropping curves. Her recent post is no different as the social media influencer didn't disappoint with another sexy promotional shoot she posted on Wednesday.
Ellie Brown modeled a plunging blue mini dress by a retail brand Shondel. As you can see in her photos, the dress had her incredible assets on display as the Instagram model poses seductively.
The 22-year-old Instagram sensation didn't neglect to show off her incredible figure, especially her eye-popping cleavage in the plunging dress. She also posed beautifully to draw everyone's eyes on her toned legs during the afternoon outing.
Her incredible figure is the highlight of the photoshoot, and there wasn't any need for more accessories. The blonde bombshell opted to pair up her mini dress with simple large hoop earrings but didn't go subtle on the makeup.
The reality star made sure to perfect that flawless-looking face before going out, styling with a full coverage makeup with pink matte lips.
The famous social media star also opted to keep her blonde mane flowing for the afternoon, styling it with voluminous curls and letting her tresses fall to one side. Ellie Brown does look stunning, and everyone agrees.
Her sultry snaps quickly garnered more than 50 thousand likes since she posted it. Nearly 200 of her fans on social media also dropped by the comment section to praise her goddess-like beauty. Even Harley Brash, another Love Island star, took time to call her pretty as a button in the comments.
Ellie Brown was all casual and made up as she soaks up the afternoon sun, her favorite vibe, as she said in the caption.