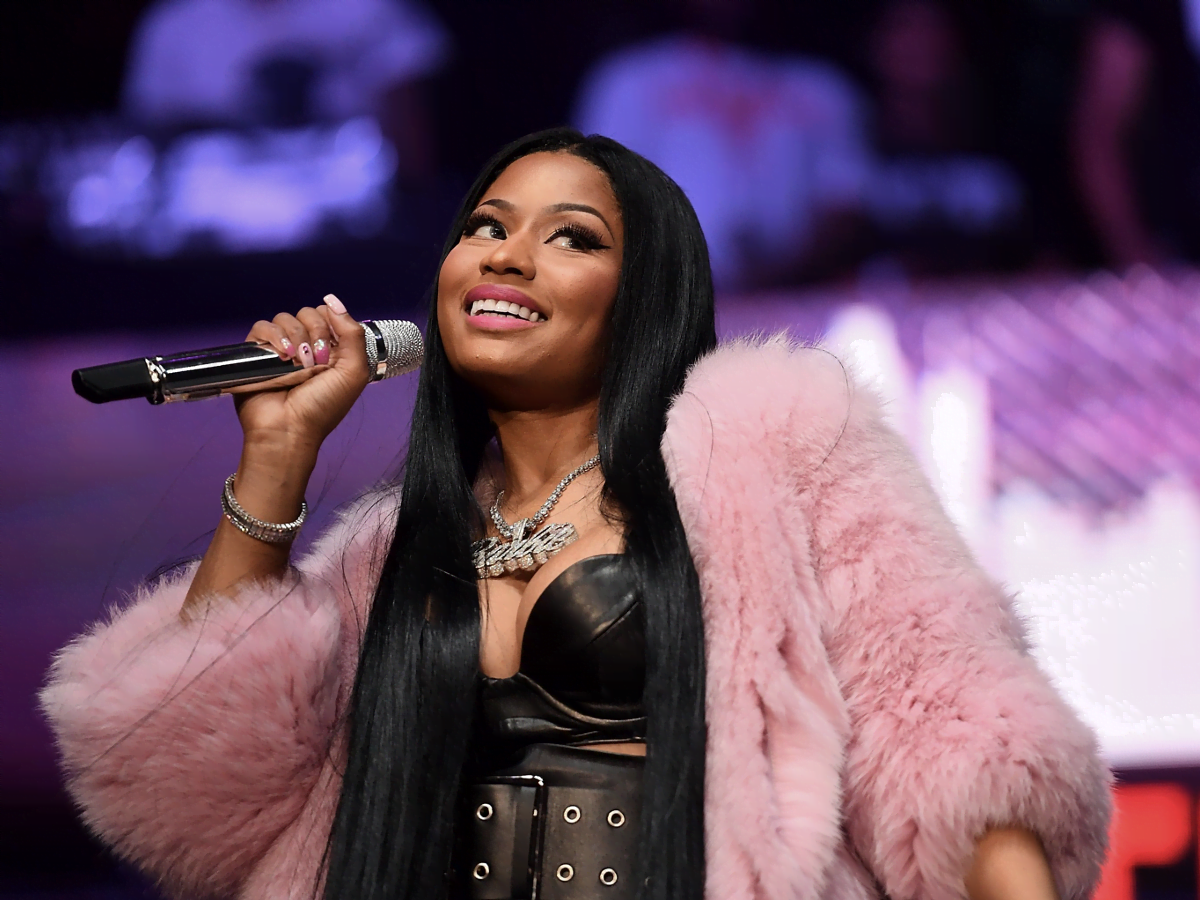 LOS ANGELES, Calif. – World-famous American singer and rapper Nicki Minaj flashes everyone with her incredibly toned legs during a mini photoshoot that she posted on Instagram.
The famous R&B singer is no stranger to displaying her enviable curved and a wide range of skimpy outfits, whether when she's performing on stage or during mini photoshoots for her social media page. On Monday, she breaks the internet with another sizzling snap that highlighted her incredible figure.
In her latest racy Instagram post, Nicki Minaj had everyone's eyes on her impressively toned legs and jaw-dropping curves as she posed sitting on a pink chair while wearing a revealing ensemble. The 38-yer-old superstar posed seductively, modeling a figure-hugging purple-pink-black bodysuit that fits her body like a second skin. The skintight outfit showed off the rapper's killer curves, leaving so little to her fans' imagination.
The form-fitting, bold-colored ensemble hugged Nicki Minaj's waist, highlighting her awesome hourglass figure. The rapper brought along a hot pick Louis Vuitton handbag to complement her racy one-piece outfit. She also had a matching pair of sandals and a couple of jewelry to level up the glamor. The rapper also got a pair of sunglasses with pink and purple colors to match her outfit.
A classic Nicki Minaj looks always include perfectly styled makeup. On this one, she opted for a sleek palette with pale pink lips, and as always, never skimping on the bronzer. In addition, the rapper had her black hair styled in glossy waves with a lace headband.
In the caption, Nicki Minaj didn't hold back against the haters. She slays, and she knows it all too well, but she also thanked her hairstylist for the day and took the photos for her mini photoshoot, Tae Tae. However, she pointed out that the makeup and overall styling were hers, and all her fans loved her for it.