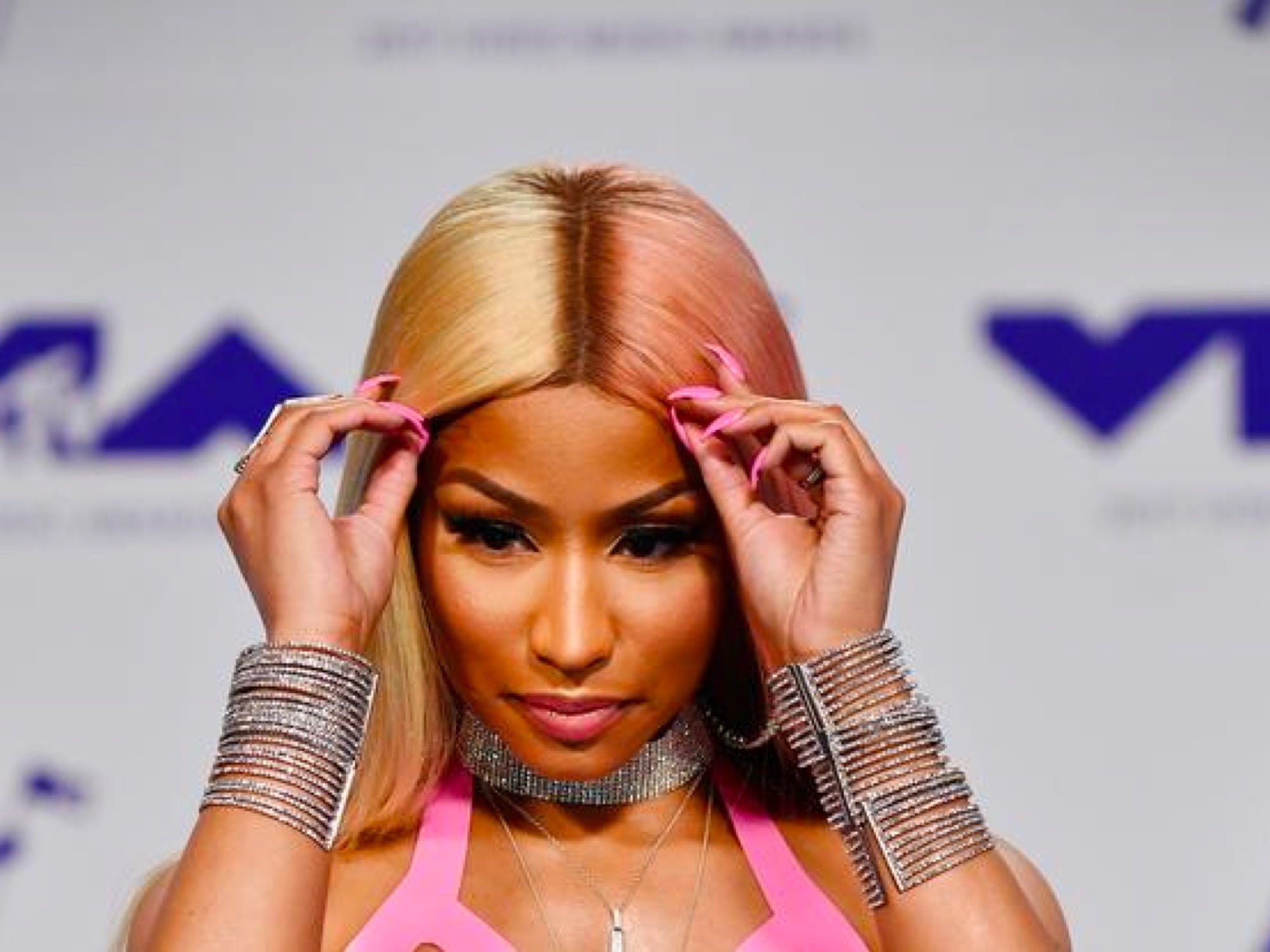 BEVERLY HILLS, Calif. – World-famous rapper Nicki Minaj delivers some sexy looks as she dropped Burberry photos, teasing fans with 'Whole Lotta Choppas' lyrics.
Like always, Nicki looks gorgeous in her photo. She was sporting a Burberry plaid matching outfit with her wavy, blonde locks tied in a high bun. The outfit was on-point, so was her collection of diamond-studded accessories, plus the side-eye as the famous rapper posed for the camera while sitting on a stone bench in her backyard.
While fans admired the rapper's gorgeous for the night, her caption stunned fans into believing that she could be working on a new song.
As many of Nicki's fans already know, she got features on Sada Baby's remix version of his viral hit 'Whole Lotta Chopas' last year. Her caption made some fans speculate that she's teasing them, slowly preparing to drop some monumental news soon. But if that is the case, the rapper might be keeping her cards incredibly close to her heart as no one has any idea what she's cooking up right now.
She already rereleased her Beam Me Up Scotty 2009 mixtape, which includes new tracks with other artists like Lil Wayne and Drake. The rapper also appeared on several songs with rising musicians like Bia and Polo G.
Now, her fans are theorizing that Nicki Minaj is much closer to revealing something big. She already told her 'Barbs' about working on her next album. Although there is still no information or updates about that, her fans think her latest photo dump serves as a teaser.
For anybody familiar with Nicki's verse on Whole Lotta Chopas, released in October 2020, her caption would make sense.
Meanwhile, the famous American rapper is still celebrating her Billboard Latin Music Award nominations. Nicki Minaj received six nods from the BLMA for the 'Tusa' collaboration with Karol G. She shared the awesome news to fans on her social media.