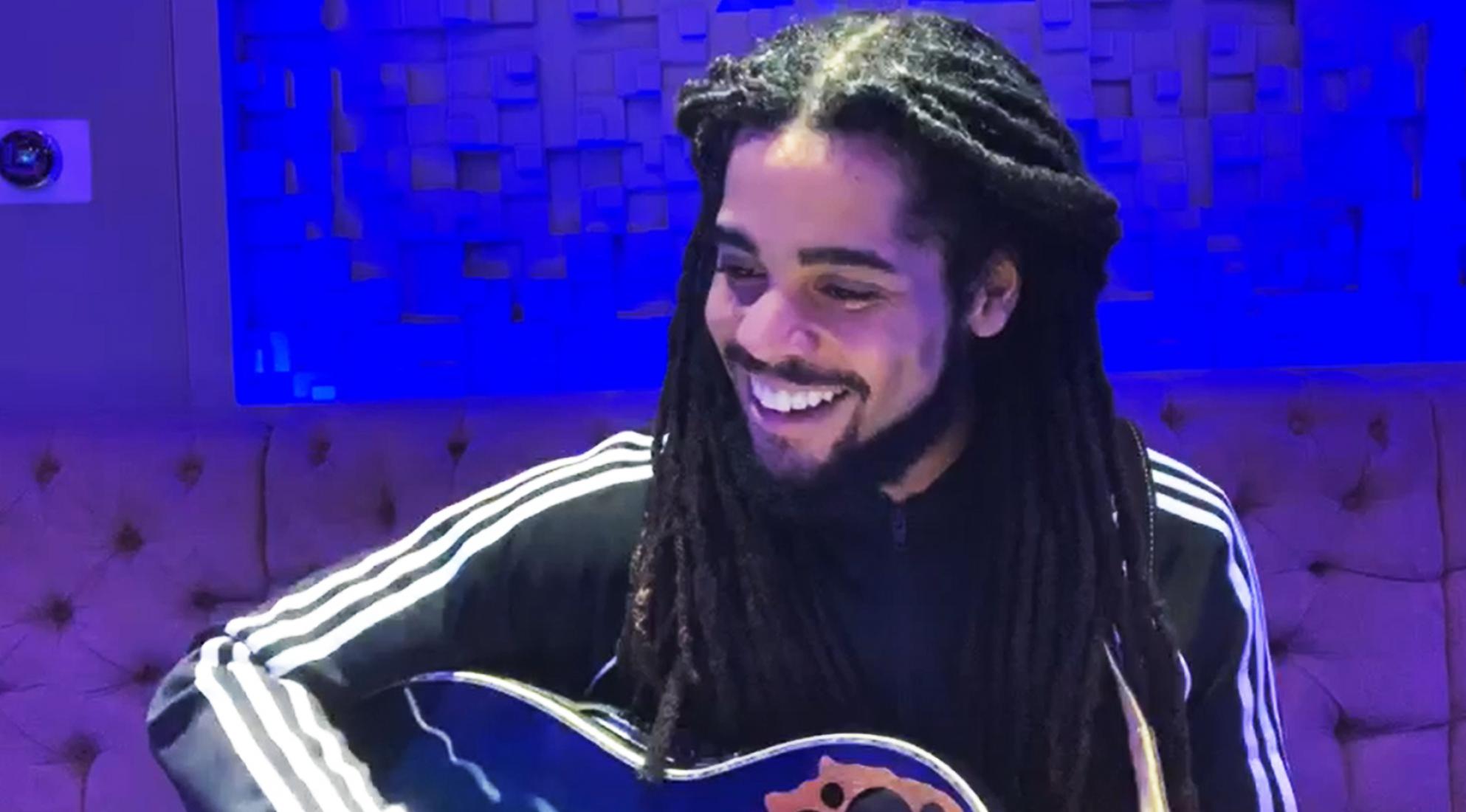 Bob Marley's legacy continues to rise with the emergence of another Marley family reggae star-in-the-making: 24-year-old singer-songwriter Skip Marley.
24-year-old Jamaican-born reggae artist Skip Marley, the grandson of the legendary Bob Marley. Grew up in the rich musical environment of his homeland and family, often touring with his uncles Ziggy and Stephen. In 2017, he collaborated with Katy Perry on her hit "Chained To The Rhythm,". Making him the first in his family to hit the Top 10 on Billboard's Hot 100.
Now, with "Slow Down" featuring R&B songstress H.E.R., the lead single from his August 2020 debut album, Higher Place, Skip has earned more accolades for his family name. He became the first Jamaican-born artist to snag a No. 1 on Billboard's Adult R&B chart and the track was the fastest and biggest streaming song from the Marley clan.
Marley sees his iconic grandfather as living on through music, and "Higher Place," where Bob Marley opens and closes the album's eponymous track, is certainly an example of that.
The vocal contribution was pulled from a 1979 interview. Filmed during his "American Survival Tour." In the archival excerpt, the late singer describes the route to revolution as telepathic. The result of "something higher than man's own personal vexation. And self-pride." The path to that higher place is through the right vibe — and, "the right vibe comes from Rasta."
"Higher place means a higher state of mind, a higher state of consciousness, the high road," offers the younger Marley of the track's message of peace and unity. "We're on the way, there's nowhere else to go. We can't go low. We have to live at a higher vibration, caring for humanity, caring for your brothers and sisters. Just taking our problems, we have to solve these problems, to overcome this."
Earlier this month ahead of the record's launch, Marley released "Make Me Feel," which features Rick Ross (a family connection, via Stephen Marley) and Ari Lennox. Marley says he's open to collaboration so long as the vibe is right and in-line with the message he wants to project. That idea is presented clearly on the track's chorus, sung in duet with Lennox: "Let's make this a good life/ Yeah, even through the bad times/ Nothing can kill this vibe."
It's the anthem that 2020 needs.