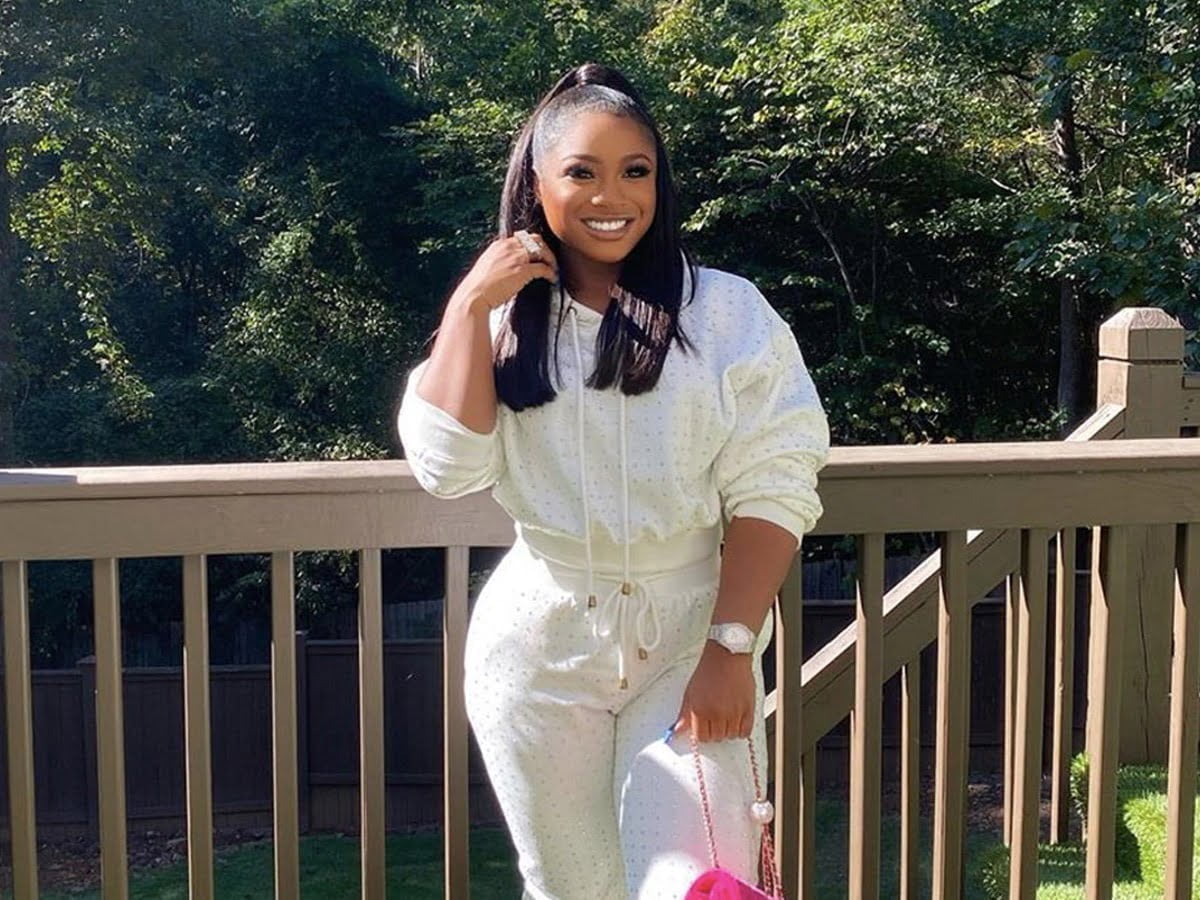 ATLANTA, Ga. – Reginae Carter turns up the heat as she proudly displayed her washboard abs in another sexy outfit.
Lil Wayne's influencer daughter has a stunning model figure, and she's proud of it. Her fans know how she's never shied to highlight her ample curves in every gorgeous outfit she wears. She's also proudly showing off her stunning poses on social media.
On Friday, she sets pulses racing again as she posted a trio of snaps while striking poses to display her best assets. As you can see in her sexy photos, the 22-year-old social media influencer put her toned abs at the center ass he posed while wearing a skintight white crop top paired with pink capri pants.
The crop top clung to her body like a second skin while showing off her fit midriff. The social media model paired her stylish ensemble with a Louis Vuitton handbag and a pair of chunky sneakers. She looks ever stunning and ready for an outing.
Reginae Carter sported a colorful bandana to keep her brunette locks in place, flowing down her shoulders. In the first photo, she fixed her sultry stare at the camera. Meanwhile, in her second snap, the young influencer showed off her ample hips as she posed, looking away from the camera.
She had slick makeup on and a generous touch of lip gloss to her plump lips. Reginae had her luscious backside front and center in her last pose, proudly displaying her impressive curves as she looks back at the camera.
It's no secret that Reginae Carter knows how to work it when it comes to beauty, confidence, and fashion. Her fans couldn't help but like her photos and comment on their admiration, especially towards her impressive curvy physique. One fan liked her photos and said that she got a wonderful booty. Another Instagram user also commented, asking the young social media influencer for some workout and weight loss tips.
Last update was on: May 3, 2023 8:36 am