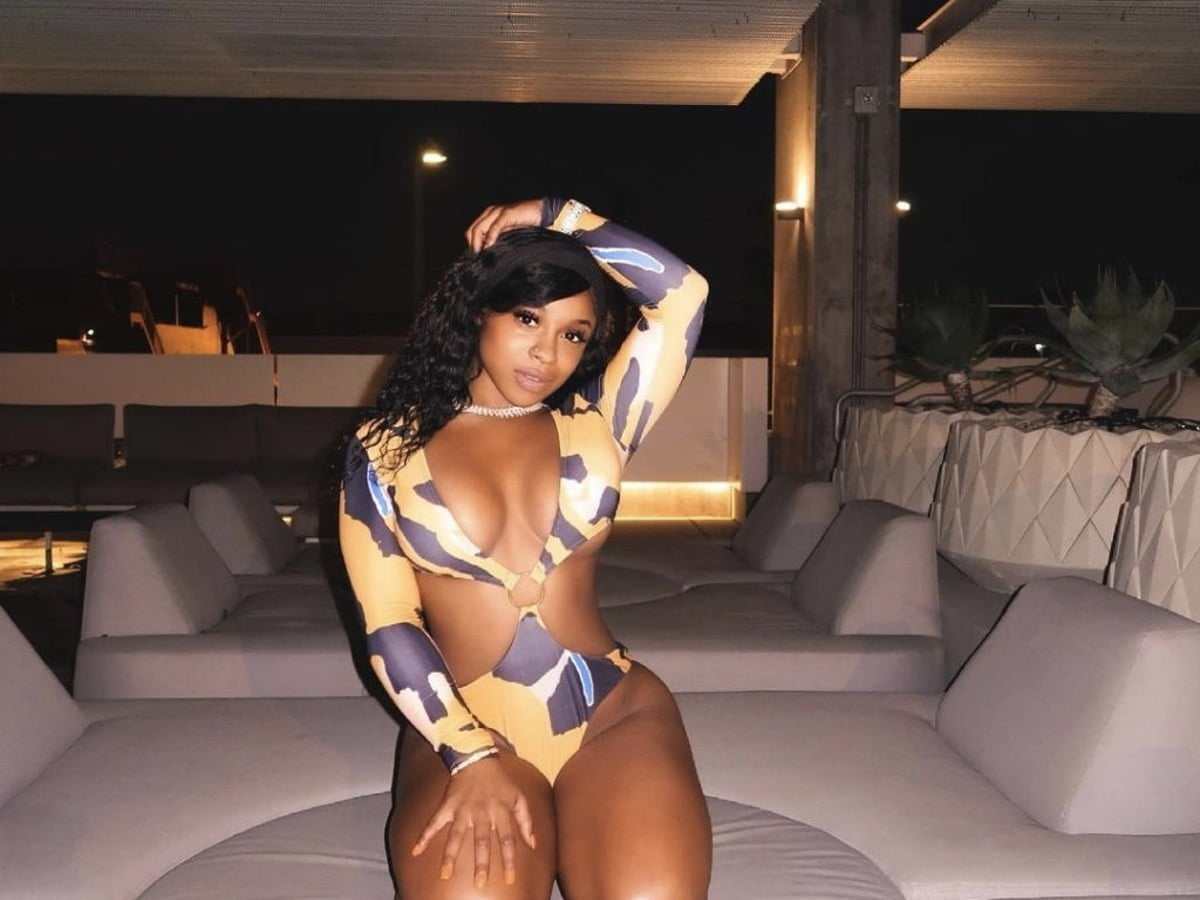 ATLANTA, Ga. – Reginae Carter flashes her impressively curvy body as she took a sizzling photo while lounging at the pool.
Rapper Lil Wayne's gorgeous daughter has kept her social media fans entertained with some stunning photos, but she upped the game this summer. Reginae has been proudly displaying her summer body in skimpy outfits that leave too little to the imagination if you've visited her Instagram page.
She blew her fans' minds again when she posted a couple of sizzling pictures on Thursday. As you can see in her recent sultry snaps, Reginae Carter is rocking a swimsuit while lounging at the pool. The 220year-old social media influencer turned up the heat in the daring blue bathing suit from the fashion retailer Icon Swim.
The young Instagram star proudly showed off her ample curves, displaying many side boobs in the daring swimsuit. She drew all eyes to her impressively toned physique and her taut midriff as she posed during what seemed to be a fun pool day. Reginae also shared a close-up photo of her assets, including her curvy backside and toned legs while striking sultry poses next to the pool.
The young Instagram model let her brunette tresses down for the pool day and enhanced her facial features with slick makeup. Reginae accessorized her daring swimsuit with a pair of sunglasses and a watch for the pool photoshoot.
She simple captioned her photos with 'body crazy, curvy way.'
It's no secret that Lil Wayne's daughter is gorgeous, and she's got the confidence, which shows in her photos. Meanwhile, fans sent their love towards Reginae Carter by liking her latest swimsuit pics. She quickly got over 130 thousand likes since posting the pic. Over one thousand pals and fans also commented on their admiration for her impressive summer body.
One fan named Demi said she looks incredibly good. Another fan also commented that she lost a lot of weight.
Last update was on: August 21, 2023 7:40 pm