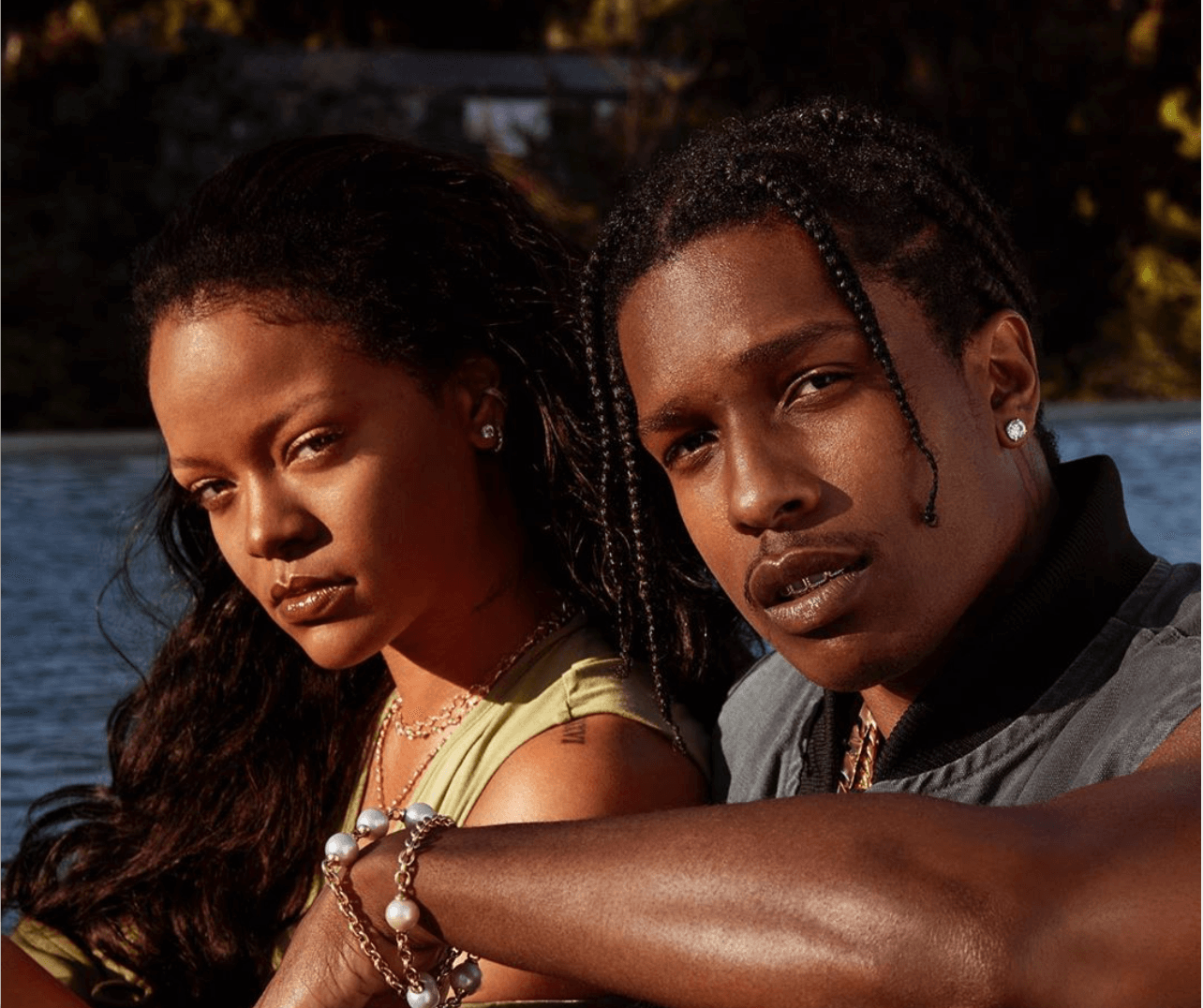 Rihanna Answers 15 Questions From A$AP Rocky for Vogue.
Not only being apart of Rihanna's Fenty Skin Campaign A$AP also got to interview her about what she expects from the beauty industry as well as her taste for fashion.
He asked her 15 questions for a Vogue video interview. But the tables eventually turned when she asked him 18 questions for GQ.
While Rocky asked the "Phresh Out the Runway" star whether she preferred a jacket or umbrella, she seemed conflicted. "This is a tricky question because my fans might feel like I'm a hypocrite," she started answering. "I made the most money off of a song called 'Umbrella.'"
RiRi's "Umbrella," featuring Jay-Z, landed at No. 1 on the Billboard Hot 100 in 2007 and went six times multi-platinum according to the Recording Industry Association of America (RIAA).
And when it came to asking A$AP," Rihanna made him describe his first-ever red carpet look from the 2012 BET Awards as she showed off the picture on her phone. Rocky won the award for best collaboration for his No. 8 Hot 100 hit "F–kin' Problems," featuring Drake, 2 Chainz, and Kendrick Lamar, that night, but before then, he stepped out in an all-black ensemble he remembers clear as day.
"Oh my god," Rihanna said, looking at the black-on-black outfit where the rapper sports a backward cap and Hermes belt. "You don't have to point out Hermes and Raf, this is you!? Stop trying to make it sound dope! This is you? You could have used some Fenty Skin back then."
Rocky tried to play it off, but Rihanna definitely didn't front when she titled herself a savage.
The two kept up with that fun clowning vibe throughout the rest of the interview. With Rocky answering "handsome" after being asked what his skin type was. Only to be responded back with eye-rolls from the Fenty mogul.
"I had to discover face cleansing and skincare all at the same time when I was a young buck in the shower," Rocky said of his skincare origins. "You can't wash your body with the same rag you wash your face with. I was lucky enough to be the type of guy that wants to wash my face."
RiRi discussed the ways men can be excluded from self-care, despite proper grooming being attractive to…everyone.
"Men love their skin, and they take care of it, but they feel obligated almost to only use products that are for men because anything beyond that feels too feminine, it's not for them, they're not allowed, they don't have permission," Rihanna said. "We enjoy men that take care of their skin because it says a lot about how they'll take care of themselves and the people around them."
Rocky ended the conversation by letting RiRi and viewers know that his personal favorite product is the invisible moisturizer.
Check out the full interview in the video below.
Last update was on: May 3, 2023 1:34 pm