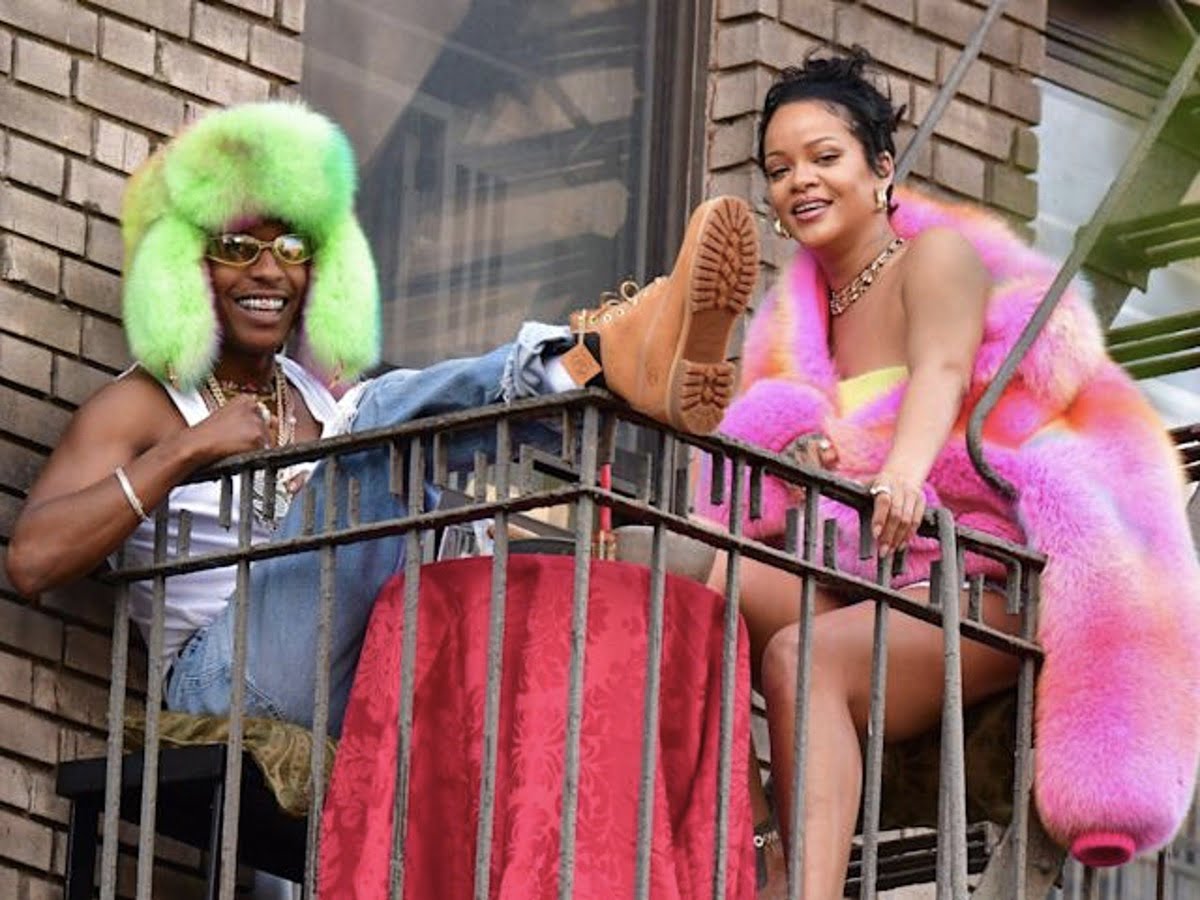 BRONX, N.Y. – Singer couple Rihanna and ASAP Rocky can't help but get cozy together as they work on a new project.
Since the pop singer and the rapper got together, fans couldn't help but admire their sweet relationship. They haven't publicly announced that they are together, but ASAP Rocky shared bits of their relationship in a previous interview with GQ magazine.
Meanwhile, they've been incredibly sweet with each other while out and about. Previously, photographs of them enjoying the arcade came out, and fans couldn't help but gush about the new couple. They look super in love, especially in the new photos while working on a secret project at the Bronx.
Rihanna and ASAP Rocky packs some PDA, looking so smitten with each other while at work for their joint project, which is still unknown to the public. The paparazzi photos showed how much they are in love and enjoying each other.
In the photos, you can spot the friends turned couple smiling brightly and sharing a side hug. In another paparazzi photo, they gaze at each other's eyes lovingly while walking on the sidewalk. ASAP Rocky was in an all-black outfit while Rihanna put on a stylish all-nude ensemble and a corset top that showed off her ample cleavage. They were holding hands and looked like a very happy, stylish couple.
Although the singer and rapper are yet to publicly open up about their romance, the two never shied away from the press. The couple has been pretty private but already brought the relationship into the public eye.
One eyewitness in the same arcade bar they visited last month shared how the couple seemed happy and loving. The source said that Rihanna and ASAP Rocky couldn't help but hold and kiss each other during their date night.
Many fans believe that the two are serious about their relationship. ASAP Rocky already said in his GQ interview that she's the one.
Last update was on: September 6, 2023 8:56 pm