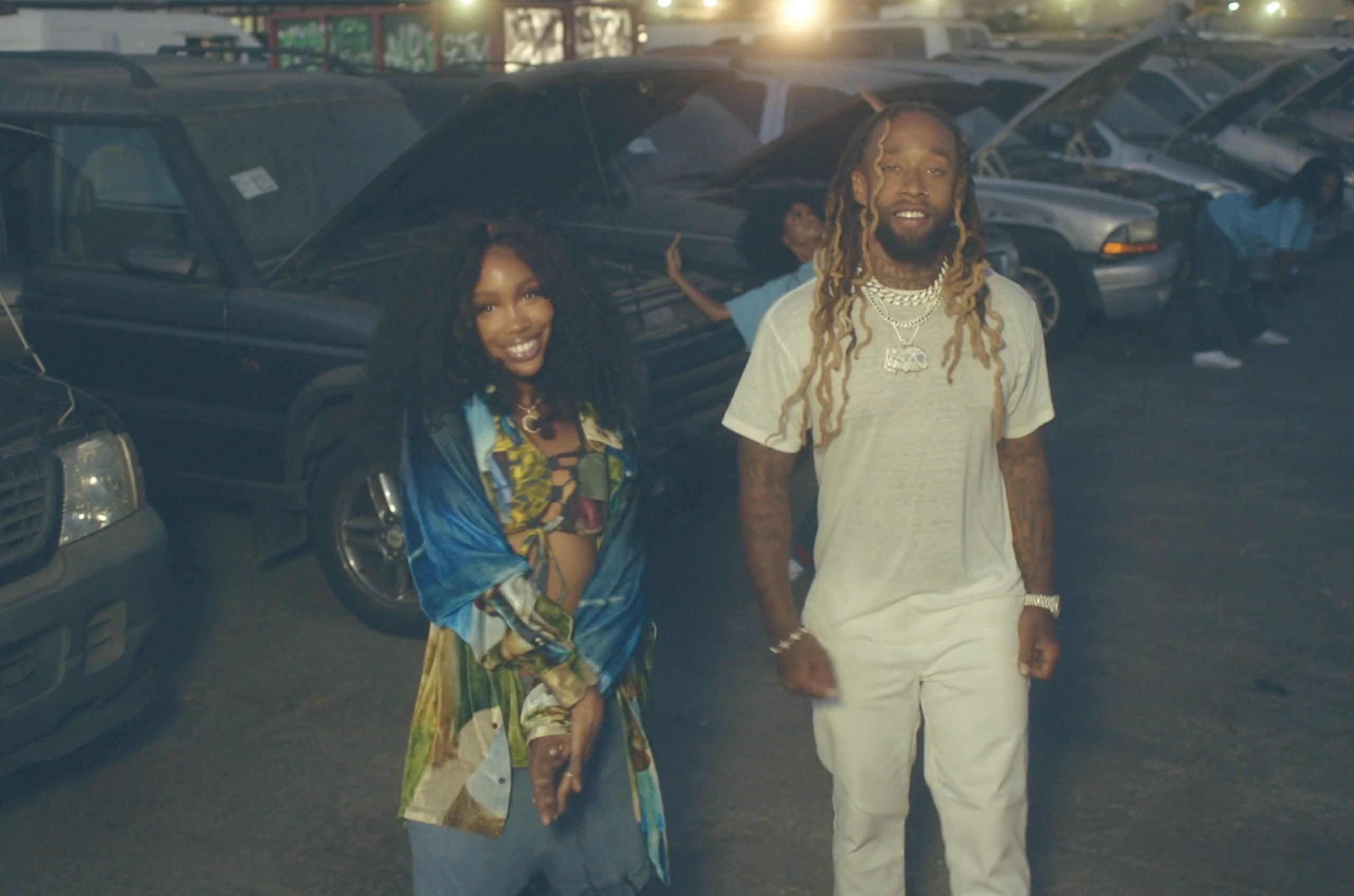 Her first new single as a lead artist since 2017's CTRL, produced by the Neptunes, features a self-directed visual.
SZA is back. Tonight, she delivered a brand-new song named "Hit Different"—her first new music as a lead artist since releasing CTRL in 2017. It features Ty Dolla $ign and was produced by The Neptunes. The song comes with an accompanying video—SZA's directorial debut. Check it out below.
SZA can be watched by working some choreography in a number of different settings. Including a garage and a farm, and at several points is fully covered in some sort of red paint.
The new single arrives shortly after SZA aired out her frustrations with TDE. The president of her record label, Top Dawg Entertainment, for not allowing her to release new music. Calling their relationship "hostile," she also responded to a screenshot of label head Punch telling a fan that her Ctrl followup will arrive "soon," adding, "This is all he says to me as well. Welcome to my f*cking life." Although "Hit Different" has been released, there is still no word on her sophomore full-length project.
"Hit different when I'm sitting here alone all by myself," Ty Dolla $ign sings. "Hit different when I think you might be with somebody else."
"All that I know is/It was inside me," SZA silkily sings. "May recognize you/Please don't deny me." Towards the end, the song and video take a dreamy, reflective turn as SZA moves around a pommel horse in a barn.
Though it may sound a little random, the video is impressive and pairs perfectly with the fluid, laid back cut.
Last update was on: September 6, 2023 9:50 pm