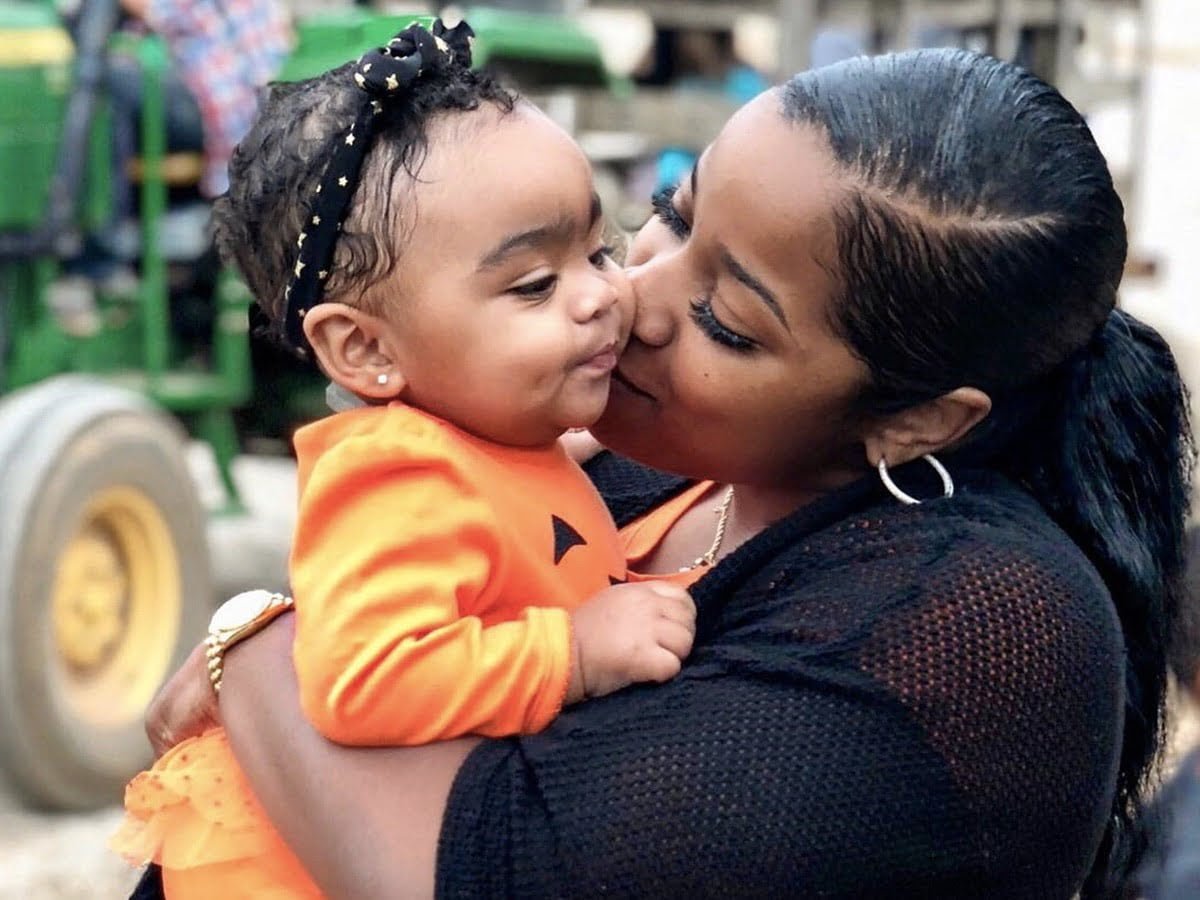 ATLANTA, Ga. – Toya Johnson's baby girl, Reign Rushing, is a little businesswoman as she advertises some of her new merch, and fans couldn't get enough of her cuteness.
The proud mom has a brand dedicated to her daughter called Reignbeaux, and her daughter shares the new addition to their collection. Toya shared a carousel of photos of Reign modeling their kid's sleep caps, which she said are back in stock. The little girl was smiling and looking too cute for the mini photoshoot, and fans made sure to praise Reign on social media.
One of Toya's fans liked the post and commented that Reign looks incredibly cute in the photos. Someone else said Reign is a beautiful little girl, and the sleeping caps are cute too, so she's getting some for her little girls.
One other follower pointed out that Toya's little girl is starting to look like her big sister, Reginae Carter. Someone else commented that her daughters already received their Reignbeaux birthday boxes, and they loved it. Another one shared that she bought the sleep cap before, and it looks cute, but her daughter won't keep it on, which was a shame.
Meanwhile, Toya Johnson was an emotional mom the other day during Reign's first day of school. She dropped a photo of her daughter's first day in preschool, sharing that her baby girl is growing up too soon.
The photo touched fans, and moms like Toya also shared how they felt during their kid's first day of school. Meanwhile, one fan commented that she liked how the TV personality dresses her kid, but someone pointed out the wrong spelling of "years" in Reign's card sign. Still, everyone agrees that she looks super cute in her school uniform.
Toya Johnson also excited many of her fans after posting her Weight No More program snippets, plus her almost 13 pounds drop.
Last update was on: October 26, 2023 5:05 pm