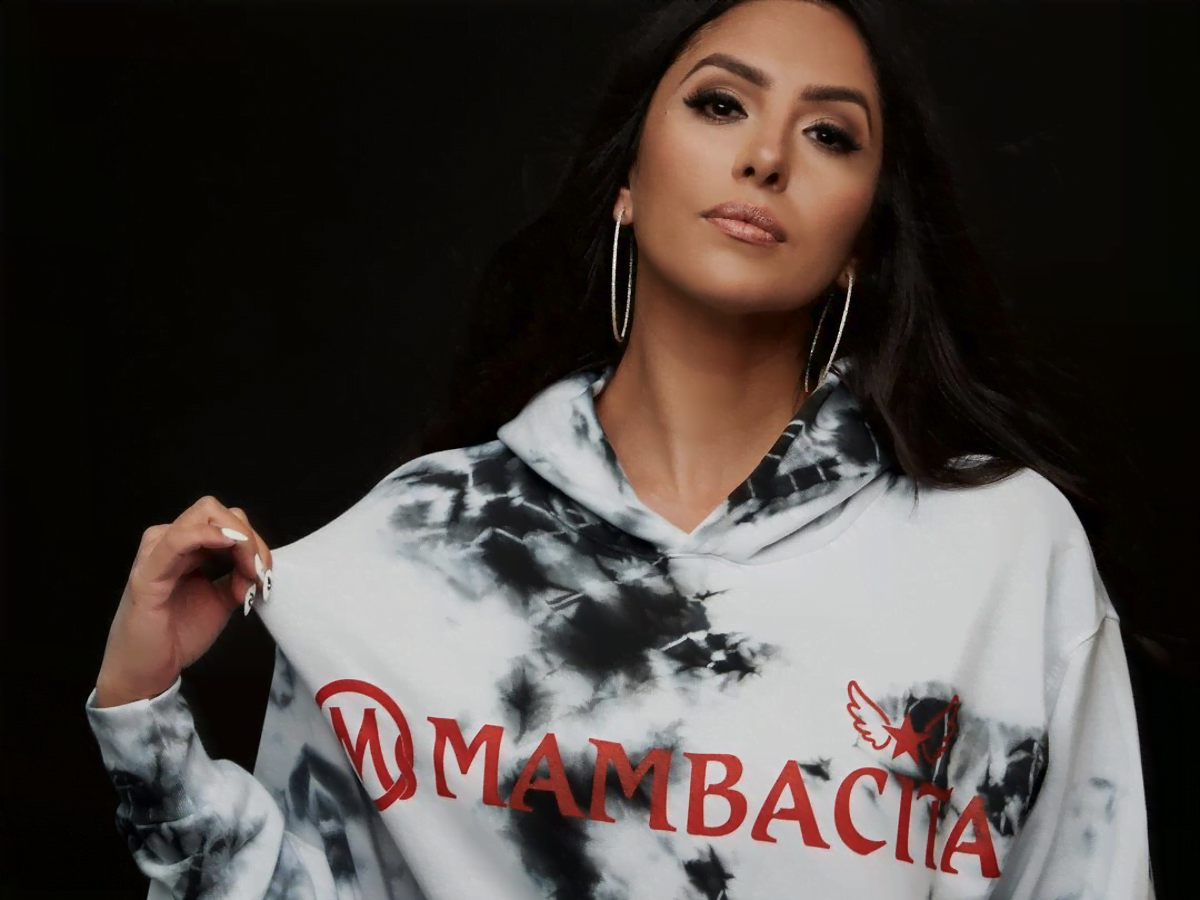 LOS ANGELES, Calif. – Vannessa Bryant, the iconic Los Angeles Lakers player Kobe Bryant's widow, announced that she would be doing a limited edition of the recently launched 'Mambacita' collection.
Vanessa took to Instagram to announced that the 'Mambacita' collection she launched on what would have been her daughter Gigi's 15th birthday sold out only two hours since it went on sale.
Last week, she launched the campaign to honor her daughter, with all proceeds going to the Mamba and Mambacita Sports Foundation.
Shortly after Vanessa's announcement, tons of athletes, celebrities, actors, TV personalities, musicians, and fans supported her.
Many of them shared photos on social media while wearing Mambacita outfits, including hoodies and tracksuit bottoms. In addition, various NBA teams and players also shared their photos while wearing Mambacita merch in honor of Gigi and support for the Foundation.
The sporty hand tie-dyed tracksuit set features black, pink lilac, and white colors decorated with the famous 'Mambacita' logo. The tracksuit bottoms also have a number two print, which was Gigi's basketball jersey number.
The collection received so much support that Vanessa made another announcement on Friday on her Instagram page thanking everyone. She shared that they sold out the collection in less than two hours but said it would be back by popular demand.
Many personalities want to get their Mambacita merch too, and fans can't wait to get their hands on some.
As you recall, the famous Mamba and Mambacita duo Kobe and Gianna Bryant passed away early in 2020 after a tragic helicopter crash. However, over a year since their death, many personalities and fans still remember and pay tribute to them on special occasions.
Last week, the family, friends, and fans celebrated what would have been Gianna's 15th birthday. Everyone shared their tributes and continue to remember her memories, and Vanessa's way of honoring her late daughter was through the new Mambacita collection.