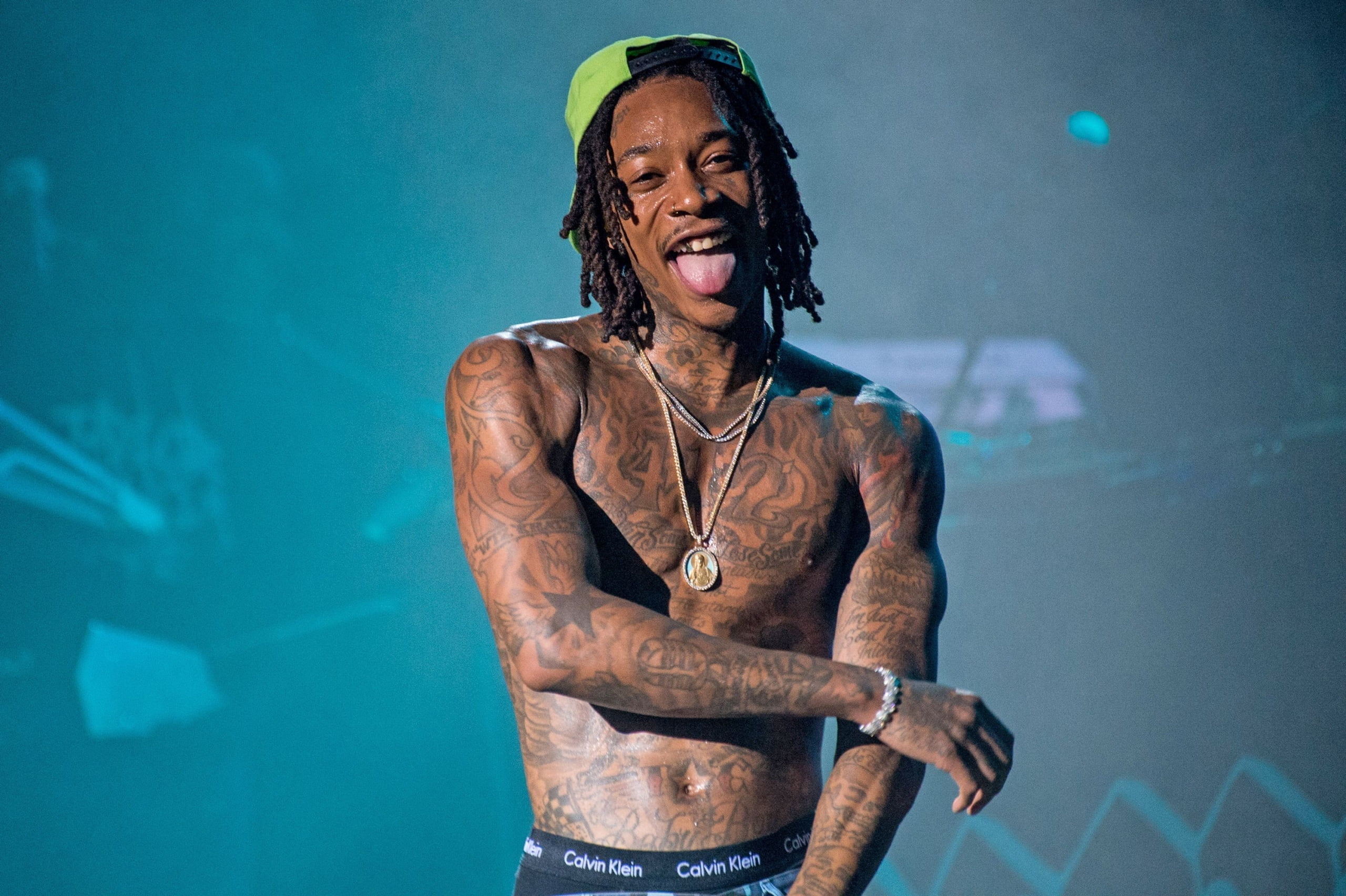 Last April, Wiz Khalifa had celebrated the stoners' holiday by dropping a new EP titled The Saga Of Wiz Khalifa. Which included seven tracks and features from Megan Thee Stallion, Quavo, Logic, K CAMP, Tyga, and more.
This past weekend, his track "Bammer" received a new visual for devotees to appreciate. The Mustard-assisted joint sees Wiz Khalifa overlooking low-quality marijuana, a flip of the RBL Posse classic "Don't Give Me No Bammer".
The visual views Wiz Khalifa and his crew in diverse parts of Los Angeles, starting with his house and ending at a drive-in cinema full of classic cars and an abundance of smoke. The viz is also pervaded with cameos, as Ty Dolla $ign, Thundercat, Snoop Dogg, the Taylor Gang family, and many more make appearances. Even Wiz's son Sebastian can be seen hanging with his dad.
This is not the only music that we get from Wiz, who teams up with New York producer Harry Fraud who is known for his work with French Montana and Curren$y – for laid backtrack "Top Down". Play the song below.
Along with on Friday (July 31). The Taylor Gang captain revealed just how "Gah Damn High" he is on his feature on Juicy J's newly-released single. Being also involved on the Road to Fast 9 Mixtape that also discovered its way to streaming services nine months before the film's release.
Mr. Kahlifa has been busy. All the way back to about 2 weeks ago, where "Still Wiz" was also released.
It is a total Wiz Season for us.
Last, but not least he is also set to headline the Rolling Loud Festival. That is officially headed to Europe in 2021.
The three-day festival will make its European debut at Praia da Roca, Portugal, on July 6-8, 2021.
Tickets are available on Rolling Loud's official website.
Last update was on: August 30, 2023 10:48 pm