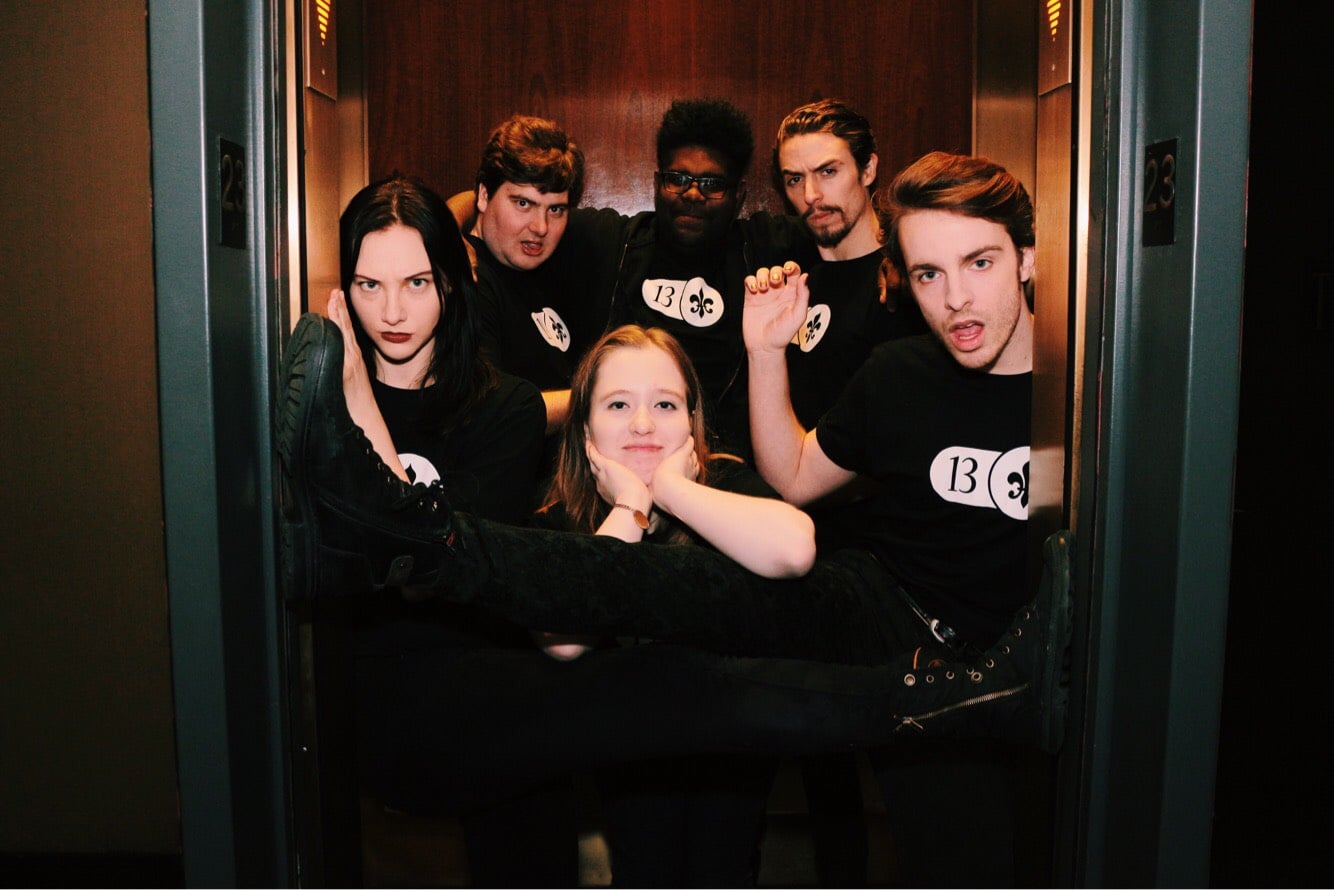 How would you describe comedy? 13th Fleur takes their comedy to another level with sending out a vibe of positive laughs and reality with a kick. Get to know how they work and come together in recent interview with members Sam & Kelly.
Shyanna:
What was your journey like to become the actor and versatile person that you are today?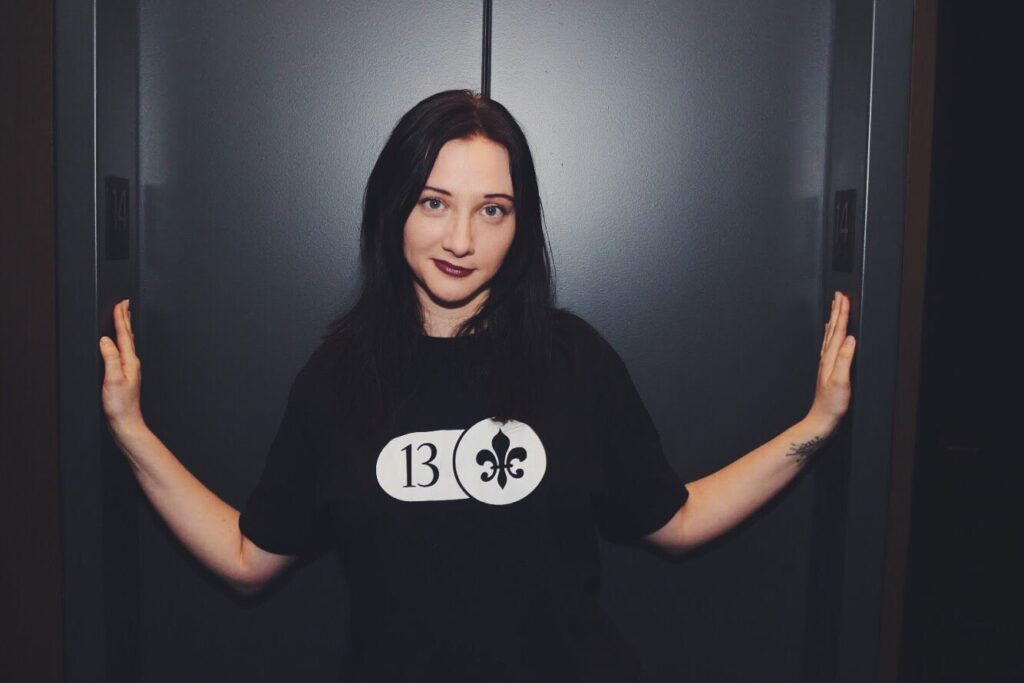 Kelly:
My journey started off as an only child with way too much time on my hands. My parents couldn't afford a babysitter, so there were a lot of hours where I was hanging out with the TV, creating characters, making sketches with my friends etc. That later evolved to graduating from college and taking professional acting classes, and then self- teaching in regards to film making and production.
Shyanna:
That's a really sublime beginning tale to share.
Sam:
For me, it all started back in elementary school when I was considered as one of the not cool kids in school. I was pretty self-conscious, but I was able to find confidence in myself through acting in school plays and telling stories. That's when I realized, "Woah I could actually probably do this for a living some day."
Shyanna:
You guys must have had a lot of opportunities to meet a whole bunch of people with having to go through college and then doing acting classes. Were there other little exercises you guys did outside of school? Did you guys have any clubs you guys were in that consisted of what you're doing now?


Sam: Well, I created the Monty Python club in high school, which started my whole love for sketch and absurd comedy. A lot of my humor stems from the silliness that the Pythons brought to the world.

Shyanna: That's really different, but I like different.
Kelly:
And I'm actually the opposite. I was not a club type kid. I hung out with the goth and punk kids who sat in the corner by the trashcans. It wasn't until after college that I got up the courage to take professional classes and so forth. So while I had these budding dreams, I had only ever acted my heart out in my room. It wasn't until later that I got out there and pursued anything professionally.
Shyanna:
How did you two meet along with everybody else in the group?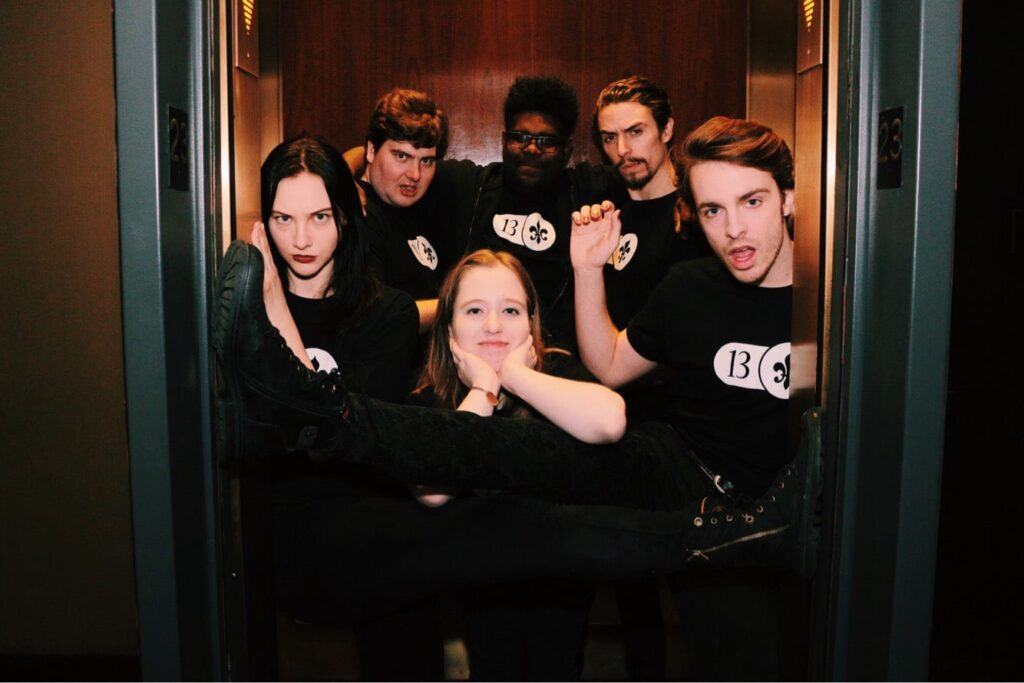 Sam:
So I'll start with this one. About a year ago me and a couple of guys, Derek, Peter, and Colin, who are also members of the 13th Fleur , we were doing a sketch comedy show in an East village basement theater ran, by this crazy producer. We did it for about five, six months and all got really close. We just figured out that we all had the same sense of humor and same type of style of comedy and decided, "Hey, let's start creating our own work" because that's how you kind of make it in this world now and we have so many funny stories to tell. So we got together after a show we sat down, we did a writer's room, wrote a couple of scripts and before we knew it, we'd started to plan out the shoot for Roommate Raid and then that's when Kelly came into the picture.
Kelly:
So it was Fourth of July and I had just got out of a movie with my roommate who was too tired to do anything fun Fourth of July afterwards. So I'm roaming around Brooklyn and I go into this tiki bar that I had went in the previous year and it was karaoke night and I'll be honest, I'm a karaoke whore. I ended up sitting next to this really cool guy and we just start shooting the shit and turns out his name is Derek, he's a stand up comedian, he's in sketch comedy and he says, "Hey, we're doing this wacky Roommate Raid shoot this weekend. Do you want to be involved?" And performance crazy me is like, "Sure!" To any fact that I will be there. So I went over there, had blood sprayed all over me and I'm like, "This is fun. Let's keep doing it", and we all just clicked.
Kelly:
And also there's two other people in the group, Everett who is our post-production producer and editor who met Sam through working at the Landmark Movie Theater. And then there's also Alyssa, who's in the group, who is Sam's gal.
Sam:
Mm-hmm (affirmative), she my gal. We met on OkCupid. I mean it's the most stereotypical online dating story. We were both comedians, we're both funny and we just connected. And then once we all got together we shot Liiife Alerdt did, our second video, and then Kelly and I co-directed The Jacket, and now I don't know when this article could come up, but our next video we directed together, Bucket Lovers Anonymous will be coming out next week.
Shyanna:
So that's what you guys have coming up? Tell us more.
Kelly:
Yeah so our next video is officially dropping on Tuesday the third on our YouTube channel. We're having a live screening Monday, the second at The Slipper Room in Manhattan and all, for the most part, all of our videos are parodies. So this is a parody of Intervention, but instead of drugs, this guy is addicted to pooping in buckets.
Sam: **Laughs
It is a riot of a video.
Shyanna:
That actually goes into the next question of how did this get written? With an idea do you guys just pitch each other with the different ideas and you guys go off of that or do you guys just give that task to one person?
Sam:
Well, how I got the original idea was from talking with one of my coworkers at my day job, and he was telling us this story about when he was working at McDonald's. There was a guy who literally took a dump in a bucket right in the middle of place, and I just thought to myself, I was like, "That's an amazing sketch idea. You're getting a story credit for that." So then I wrote the first draft of it and then I took it to Peter and Derek, who are the other writers, and then Peter just decided, we, this guy needs an intervention, let's do an Intervention parody. So we just banged it out in an afternoon and it sat dormant for a little bit while we did our other videos and then it was only after when we finished all of our other videos where we just decided to finally do it.
Kelly:
I think a lot of our videos are based off of real life experiences. Then we put a twist on the story and put more comical , how do I say, digestible spin on it.
Shyanna:
Well I can always appreciate a good genuine laugh so that's really interesting.
Kelly:
Thank you.
Shyanna:
You're welcome. What does your name mean? Who was the brain behind the name? Did you guys come up with that together? or.
Kelly:
So we were trying to figure out a clever name for all of us and we were thinking 13th Floor, which isn't super collaborative, but we're a bunch of weirdos. We don't really fit in normally, and a 13th floor is a floor that doesn't exist most of the times in buildings because there's some weird superstition behind it. But 13th floor was already taken. Now Peter is from new Orleans and speaks French so my mind was hanging on to that and was thinking about the word Fleur, which means flower in French and I feel like all of us are blooming artists. So then I'm like, "Hey, what about the 13th Fleur?" And it just kind of stuck from there.
Shyanna:
Well that's pretty. 13 is actually my favorite number. Me and all my brothers and sisters were all born on the 13th, but different months. Kelly:
Oh, wow! Shyanna:
And every Friday the 13th is our lucky day. It's so weird.
Kelly:
Wow, how amazing! That is so crazy, wow. Your parents are really good with timing. Giggles**
Sam:
That is crazy. Yeah. That's what we're trying to get with is 13th is always known as this superstitious weird number that people try to stay away, but really it could be like, "Hey, let's just make this a good thing And I've always felt like the 13th floor as a place for people who are unwanted and make them feel wanted.
Shyanna:
I like it. That's actually really outlandish. Do you have more that you guys would like to accomplish or obtain under your guys' belt? As individuals and as a whole in the group?
Kelly:
Absolutely. I think the goal for us as a group is to get visibility and to share our stories on a worldwide basis, which we kind of have with YouTube, but not as many people as I would like to know about us do. So, it would be great to end up on Netflix or Comedy Central or something that has a bigger platform for us. And then individually speaking, I can only speak for myself, and that's to still make my own films and work with other directors as an actor, working on other people's projects and telling stories told on a bigger scale. I would say those are my goals.
Shyanna:
Agreed. Those are amazing goals and I appreciate you guys sharing that with me. It's funny, it's different and when I watched the, The Roommate Raid I was like, "Oh my gosh, this is hilarious." Kelly:
Thank you.
Sam:
I bet you needed The Roommate Raid when you were in college. Kelly Laughs**
Shyanna:
So you know how nowadays there's a whole bunch of comedy online, little skits, and people that do these same skit layouts that you guys do. Do you guys feel like you guys are, different from that? I know obviously you guys strive to be different with the name and all that, but do you guys feel like you guys have some familiarizes with people or other groups that do skits that may be like you all?

Kelly:
Absolutely. There are so many skits out there on YouTube and what I would like to take pride in is the fact that there are so many people that just shoot a video on their phone and there's no real production value to it. Sam and I are all, both huge film nerds, so we really respect the art of film, and try and retain a cinematic quality to our videos that I think not a lot of other sketch groups have.
Shyanna:
Actually last night I was just talking about that too. I think people really appreciate people that actually put the time and the effort and invest in it with the quality and appreciation of the actual art. Versus just going on live and trying to have those viewers. When you actually take the time and putting into the production that can really be applauded.
Sam:
I really feel like sometimes when you go online, it's all these, as Kelly said, all these sketches that are, they're just, they may be funny, but they're not really great to look at and what I feel me and Kelly take pride of is we put work and put effort into our videos, try to assemble a crew, assemble good footage so that when you're actually watching this on YouTube, it's funny AND it looks good.
Kelly:
Yeah, and maybe to our detriment because we put a lot of time and money into our work so they don't come out as often as some of the other YouTubers. We would like to do that once we get some more money, but we do really take pride in our quality.
Shyanna:
Absolutely, and in everything in life. There's always levels to everything you always start from that beginning thought, so I get it you guys just have to keep pushing. Because you guys are hilarious. Kelly:
Thank you so much, that's so nice. Sam:
Quality over quantity Is key in our process.
Shyanna:
Exactly because you guys actually enjoy what you're doing. It's something that you guys love and having you to naturally do. Share something with me that no one knows about you guys and I want them to hear it first from Fever.
Sam:
The first that, well I don't know if Kelly knew this but when I was in high school I was the, I actually performed with my high school choir over at Carnegie Hall as our "senior recital". Yeah. I used to be a singer back in the day, but that life has passed now.
Kelly:
Oh God. I have to say I can't share anything that wouldn't get me in trouble. To be honest, that is the answer. And also I feel like I am a pretty face value person, I'm pretty open and out there. Yeah, anything I would say that's interesting would definitely get me in trouble.
Kelly:
I've never heard your beautiful voice Sam. **As she's giggling
Shyanna:
You want to sing something for us? **Chuckles
Ending our conversation with laughs and thank you's. 13th Fleur states their links to share for you all to become new viewers and laugh along with them on their journey.
https://www.13thfleur.com/about
Last update was on: November 29, 2023 7:13 pm