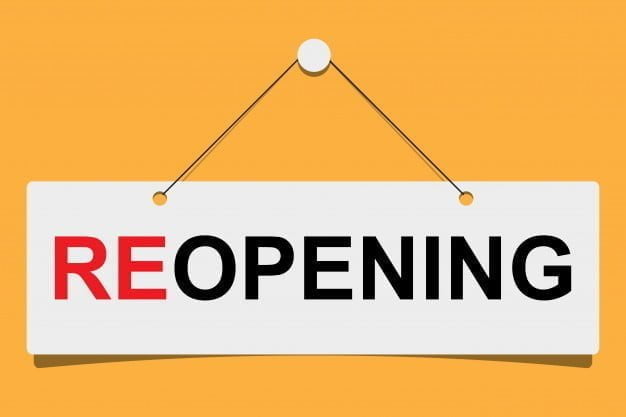 Friday June 12th, King County officially entered "phase 1.5" of Washington's reopening plan during the COVID-19 pandemic. With months of only being able to allow take out an delivery, restaurants in Seattle can now re-open dine in services at a 25% capacity and with out door seating at a 50% capacity of course with other health guidelines being taken in to play. Any bar setting type establishment qualify for opening as well if they serve a full food menu.
The spread of the virus has been lowered,but there is still the large protests against police brutality and racial injustices continuing throughout the city, "the public is understandably focused on higher priorities than where to go out to eat and drink at this time," as mentioned by Eater.
Neither less, there is quite a few of restaurants in the city starting the process of reopening for limited dine-in services whether inside or outside. They are suitable with large dining areas or a sizable outdoor patio where required social distancing will be easier to implement with current restrictions.
View the list below of what is currently re-opened at this time provided by Eater.com
Bainbridge Island
Ballard/Sunset Hill
Beacon Hill/Columbia City/South Seattle
Belltown
Buckley's (Queen Anne location is open as well)
Capitol Hill
Chinatown-International District
Pho Bac Sup Shop (Rainier Valley location is open as well)
Downtown
Metropolitan Grill (June 17)
Trophy Pizza at Quality Athletics
Eastlake
Fremont
Green Lake
Greenwood
Leschi
Madrona
Maple Leaf
Northgate
Pike Place
Locust Cider (Locations in West Seattle and Ballard are open as well)
Pioneer Square
Phinney Ridge
Queen Anne/Interbay
Blue Water Taco Grill (First Hill and Downtown locations are open as well)
SoDo
South Lake Union
U District
Chi Mac (Bellevue location is reopening as well)
Hokkaido Ramen Santouka (Bellevue location is open as well)
Wallingford
West Seattle
Mioposto (Mt. Baker, Mercer Island, and Ravenna locations open as well)
Last update was on: August 12, 2023 6:34 am