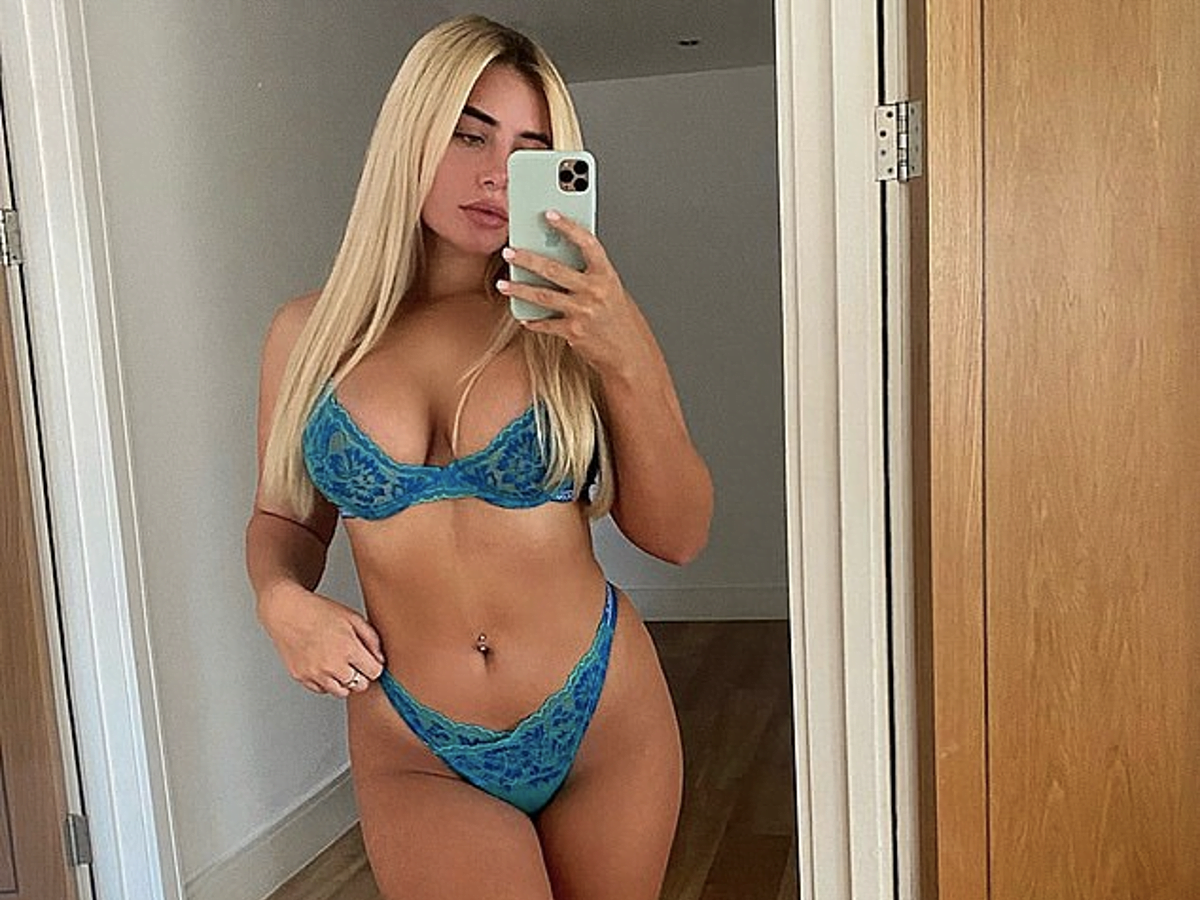 LONDON, U.K. – Famous social media influencer and Love Island's star Ellie Brown flaunts her sensational curves in a new photo while wearing a colorful bikini.
Although the reality star hasn't had her usual vacation in the tropics yet, it hasn't stopped her from displaying her jaw-dropping bikini body. On Tuesday, the beautiful bombshell heats the internet as she posted a couple of snaps while donning a skimpy swimsuit.
Ellie Brown is no stranger to showing off her incredible physique on social media. If you've been following her since she was on Love Island, you can see tons of photos where the social media star flaunted her toned body in revealing outfits and barely-there swimsuits. This time, she's wearing a colorful tie-dye bikini from a famous fashion retailer called SHEIN.
View this post on Instagram
The 23-year-old reality TV star made her impressive figure the highlight of the day. As you can see in her recent snaps on Instagram, Ellie Brown is enjoying the day while lounging on the sunbed wearing the tiny bikini.
The stunning lady displays plenty of cleavage in the plunging colorful bikini top she's wearing. Meanwhile, the thong bottoms exhibit her small waist and curvy bum for all her social media fans. The blonde bombshell looked cool and collected while looking at the camera, flashing everyone with her sun-kissed legs.
Like always, Ellie Brown was sporting a full face of makeup and looked flawless with it. She opted for a pink gloss to highlight her pouty lips. The social media influencer and model also accessorized her saucy bikini look with a pair of large gold hoop earrings and a ring. Ellie kept her hair simple and sleek, away from her beautiful face, wearing her blond tresses in a high bun.
Ellie Brown looks magnificent as she took the promotional photoshoot, also sharing a discount code for SHEIN to all her more than 1.3 million followers in the caption.
Last update was on: July 27, 2023 10:19 pm