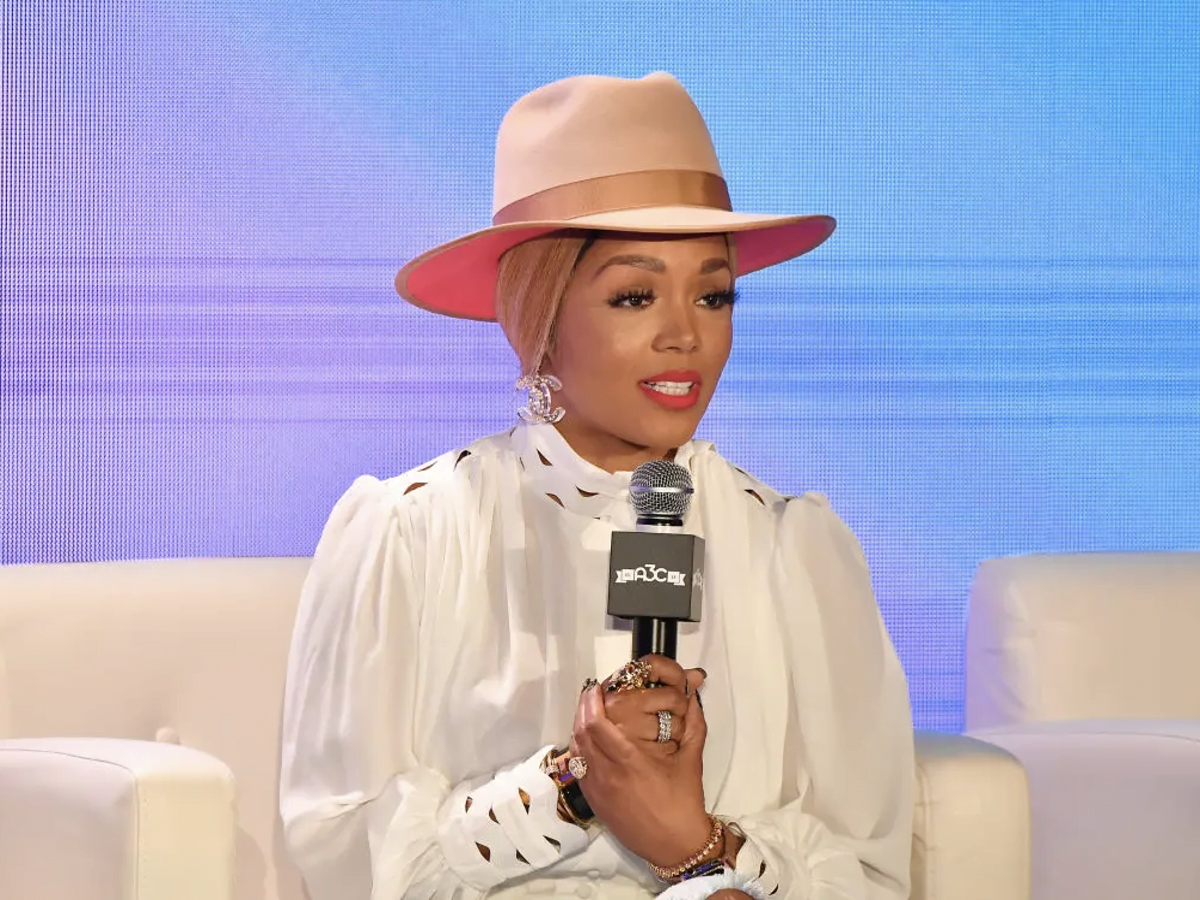 DUBAI, UAE – American rapper and fashion designer Rasheeda Frost flaunts all the lavish gifts she recent on her recent birthday, and all her social media fans are here for it.
If you've followed the Love and Hip-Hop Atlanta stars Rasheeda and Kirk Frost, you know the long-time couple has been vacationing in Dubai. Rasheeda has consistently posted photos of her and Kirk enjoying a lavish vacation in the city as she countdowns to her birthday.
When Rasheeda took to Instagram to post her first clip showing her birthday celebration, all her fans online were incredibly impressed. The reality TV personality was rocking blond hair in the video while she's showing off a couple of her birthday cakes designed as luxury bags and parties with her husband and some friends.
Meanwhile, her Instagram fans hopped into the comment section to send all their birthday wishes to the reality star. Many of her followers were flexing, especially those who have the same birth month and zodiac sign as her. For example, one fan commented that the strongest women were born in May and then shared her birthday on May 1st.
Birthday greetings also flooded in the comments, both from fans and fellow artists like Grace Latoya Hamilton, who is professionally known as Spice. In addition, Rasheeda's fellow Love and Hip-Hop star Erica Dixon dropped by to greet her with a happy birthday.
Meanwhile, in the following post, Rasheeda showed off the lavish birthday gifts she received from her husband. In the video she posted, the reality star wore a diamond-studded watch, bracelet, and a couple of sparkly rings.
In the caption, Rasheeda Frost sweetly thanked her husband for making her birthday celebration amazing. She also said that diamonds or not, she loves him and looks forward to many more days together. However, the TV personality cheekily said that she does love the bling.
In the comments, other personalities were dropped by to share their opinions, including Toya Johnson and Tiny Harris.
Last update was on: September 6, 2023 7:30 pm