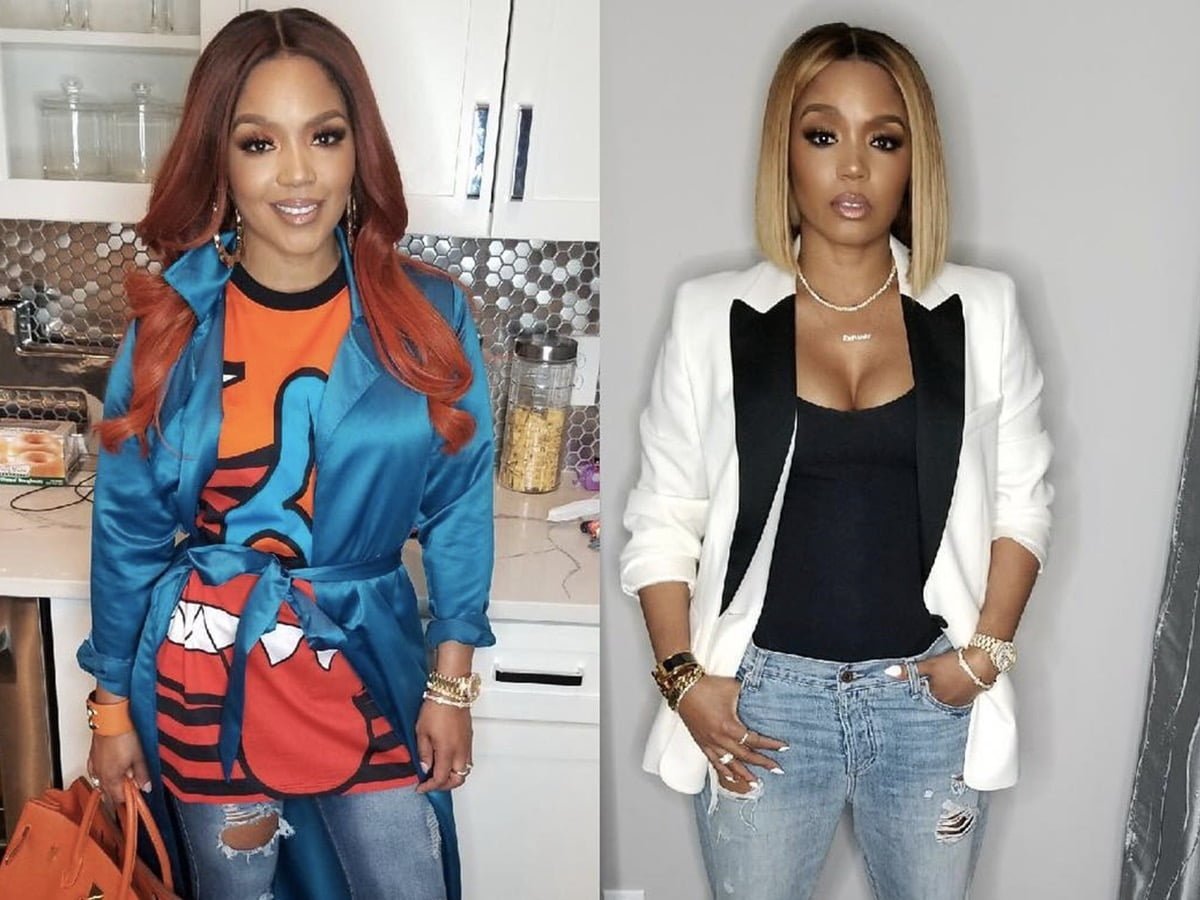 ATLANTA, Ga. – Rasheeda Frost always looks good for the camera, but she's taking extra time to flaunt her latest look on social media, and her fans only have praises for her gorgeous looks.
Kirk Frost's beautiful wife recently shared her new look on Instagram, and her fans love it. According to Rasheeda's caption, the new video showed off her long, newly blonde locks by Diamond Dynasty Virgin Hair. Besides her new blonde tresses, the video also showed the reality star's beautiful style, from her flawless makeup to her large hoop earrings and Pressed necklace.
But her new hairstyle is still taking the spotlight. One of Rasheeda's fans liked her IG video and commented that she's looking gorgeous with the new hair. Another fan, who seemed to be a stylist, shared that she would love to do the reality star's glam next time.
As it turns out, Rasheeda and many of her followers are great fans of her blonde tresses. One of them said that it's the best hairstyle she's ever got, and it's saying something because of the reality star's penchant for changing her looks.
But one fan pointed out that her hair seems a bit flat, and adding more hair could make it look a lot better. However, she also explained that Rasheeda still looks stunning no matter what style she goes for and that she couldn't wait to meet her soon.
The reality star has been updating her loyal fans and followers recently, this new hairstyle and the addition of the "Rasheeda's Closet" in her second Pressed Boutique in downtown Atlanta. She previously shared the LED sign for the new store section, and her fans were ecstatic about it.
Rasheeda Frost also shared and praised the wonderful day following the Women in Entertainment's recent events, particularly their support for former Atlanta mayor Kasim Reed, who's running for the position again.
Last update was on: July 28, 2023 12:52 am